About Greenloons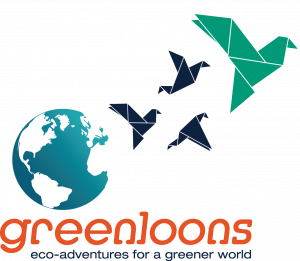 Greenloons is committed to providing trusted, transparent information about authentic, responsible, sustainable and eco-certified ecotourism travel experiences available around the world. Our goal is to make it easy to directly connect travelers with meaningful, unique and awesome vacations.
We do this by working with certified guiding companies and ecotourism accommodation owners that have been independently verified as focusing on the triple bottom line of social empowerment, economic viability, and environmental responsibility.
Greenloons provides three services to our clients:
Green Vacation Booking Services: We provide ecotourism information, search and reservation capabilities to individual clients with no hidden fees.
Bespoke Group Custom Tours: Whether its a college study abroad tour, culinary experience, or organizational retreat, we work with you to select the ideal location, accommodation, and activities that meet your needs and preferences.
Sustainability Consulting Services: We offer a variety of consulting services for tourism business owners including the calculation of your return on investment (ROI), psychographic analysis of the American eco-traveler, certification audits, and community development strategies.