About Incredible Adventures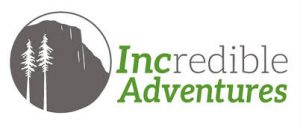 FIND YOURSELF ANYWHERE.
Incredible Adventures is an outdoor travel company that specializes in single and multi-day tours from San Francisco to Yosemite National Park, Muir Woods, California's Napa and Sonoma Wine Country, Tahoe/Sierras, the Pacific Coast, and whitewater rafting on the American River. We've been offering travelers a safe, eco-friendly, reliable way to connect with nature since 1993, and our professional guides are experts in the destinations we visit throughout the United States. We operate regularly-scheduled sightseeing adventure tours (1-4 days) and overland itineraries (5-21 days) across the US as well as tailor-made charters and group tours.
We strive to provide personal, unique experiences for our small groups (13-20 max). We accomplish this by creating relaxed, flexible itineraries for our tours, and by going the extra mile - both literally and figuratively - to assure an authentic view of the lesser-traveled roads and sights of our beautiful California countryside and beyond.
We believe strongly in maintaining the wild lands and National Parks of California (and all over the world), and know that tourism can be a strong factor in whether these magnificent areas continue to thrive for future generations to enjoy. In order to minimize the environmental impact of our business on the destinations we visit, we operate our vehicles on sustainable, petroleum-free biofuels made from renewable sources like plants and recycled cooking oil. Our fleet is made up of 13-passenger Ford Transit mini-coaches and 20-passenger Chevrolet Starcrafts which all run on renewable biofuels!
From the mild to the wild, in a day or overnight, in a hotel or at a campsite, escape to the great outdoors with Incredible Adventures!