About Indo Asia Tours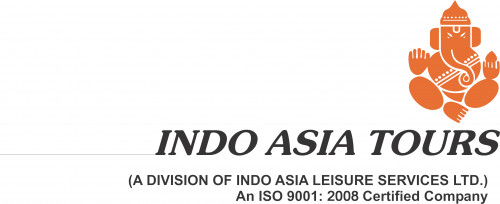 With longstanding experience and knowledge of destination management of the Indian subcontinent and neighbouring countries, Indo Asia Tours amalgamates the professionalism of large scale operations, while keeping the intimacy of a boutique travel firm. The tenacious foundation of service oriented outlook and in-depth knowledge has firmly kept us on the list of top five in-bound tour operators of India. Stellar client satisfaction, updated information and efficient systems have created a seamless work environment since 1987, when the organization was established.
We are one of the leading ground operators in not only India but in Bhutan, Tibet, Nepal, Bangladesh and Sri Lanka, offering the client a hassle-free service for all the leading destinations in the subcontinent. At Indo Asia not only do we aim at providing our clients with extremely thrilling adventures but we also make sure to follow effective environmental practices and the concept of reduce, reuse and recycle is the cornerstone of all our tours. We also follow waste removal and zero footprint policies to keep our effect on the environment to a minimum.
Indo Asia's endeavour towards creating safe and rich experiences of travel has led to being conferred with "The National Tourism Award" for excellence in travel industry from the Govt. of India, nine times. It has been our conscious effort to involve the local communities in our operations. Expert local guides with years of experience of the region, first aid and rescue operations, form a core part of our service. In order to give our guests a sumptuous spread on their calorie depleting adventures, the flavours of locally sourced food and nutritious seasonal ingredients are served.
We offer a varied selection of adventure tours across the sub-continent and we hope simply to whet your appetite. Our exclusively crafted and stimulating tours are ideal for singles, couples, families and groups alike. We create excellent adventures for novices and seasoned adventure enthusiasts alike! Our all-inclusive adventure packages demand only that you be ready to have the time of your life! The company is also an active member of leading tourism organizations like ATTA, PATA, IATA, USTOA, Incredible India, TOFT, IAGTO etc.