About Journey Mexico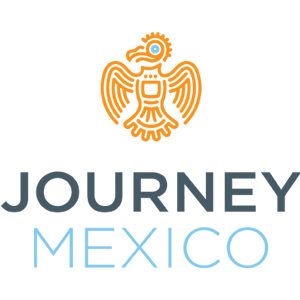 Journey Mexico is a multi-award winning luxury and adventure travel company that curates and seamlessly operates tailor-made trips throughout Mexico for sophisticated and discerning travelers. Renowned for distinctive and authentic private experiences including insider access to Mexico's rich culture, vast nature, and world class active adventures not widely available to the general public.
We are proud to provide Mexico's finest properties, private villas, expert guides and unique transportation services including ground transport, charter planes, yachts and helicopters. In addition to the more established resort destinations of Cancun, the Riviera Maya, Puerto Vallarta, and Los Cabos, we are specialists in Mexico's lesser-visited cultural, archaeological and wilderness destinations, including, Baja California, Copper Canyon, Oaxaca, the Colonial Heartland, the Yucatan Peninsula, the Pacific Coast and Chiapas.
Mexico's incredibly varied landscape makes it the perfect destination for adventure travel. With deserts, jungles, snowy mountains and volcanoes there are so many options for adventurers.
Whether you are looking to go rafting, biking, kayaking, hiking, mountaineering, zip-lining or surfing, Mexico has multiple adrenaline pumping options. At Journey Mexico we pride ourselves in being at the cutting edge of adventure travel, always exploring the newest experiences so that we can provide exciting tailored trips for you. We can also help you get off the beaten path into the heart of adventure, visiting indigenous communities and remote villages. Our focus on sustainable tourism means that you can relax and enjoy the ride.
Contact Information:
Offices: Puerto Vallarta, Mexico City, Riviera Maya
Toll- Free US/CAN 1-800-513-1587
Abroad: +52 (55) 53 50 85 33