About Journeys International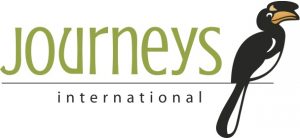 Based in Ann Arbor, MI, Journeys International has been creating guided, custom and family adventures for international travelers since 1978. Family-owned and operated, Journeys International's private and small group trips emphasize cultural and environmental awareness, and family trips are designed with all ages in mind. Because of long-standing, unique and personal relationships with guides around the world, Journeys trips offer a superior experience that travelers won't find with any other travel company.
We are quite simply the best. No other company matches our experience, breadth, flexibility, and personal service. Our reputation is impeccable.
We have been an acknowledged innovator in global adventure travel and ecotourism since 1978. Our itineraries are original, and our trip content is thoughtful, intellectually ambitious, and as adventurous as you like. We are committed to the communities and environments we visit. Our Ecological Code of Ethics serves as a model for others.
We have won the most prestigious awards in the industry. CondeNast selected us for their list of the world's Top Travel Specialists every year since 2003. More than once, National Geographic Adventure named us one of the top ten global adventure tour
operators, and Travel + Leisure names us one of the World's Best Tour Operators in 2016.
Our staff is professional and devoted. The specialists in Ann Arbor and the guides in the field take pride in 100% client satisfaction. Many remain with us for decades. Journeys founders, Drs. Joan and Will Weber, are active in daily operations.
We make your travel planning easy. We offer you the ability to completely customize your trip, according to your interests and abilities. Our knowledgeable specialists are happy to help you select special inclusions and extensions. We'll make your air arrangements or you're free to do your own. We pay attention to detail, and we prepare you well for your trip. We respond promptly to your emails and, if you call us during our business hours, you will be greeted by a person and not a machine.
We know our destinations well. We will give you as honest and complete a picture of what you can expect as possible. We don't want to make an easy sale; we want to make an honest one. You will likely find that we under promise and over deliver.
Our travelers come back again and again. We have a sophisticated clientele with wide reaching travel goals. Many return to us for five, 10, or more trips.
We love what we do, and we love sharing our passion with you.