About Kilimanjaro-Experience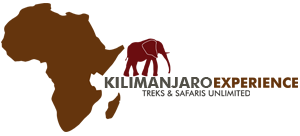 Climbing the highest freestanding mountain in the world is no walk in the park. Embark on this adventure with Kilimanjaro-Experience and we will walk with you every step of the way: from planning your trip to briefing you what to expect, putting one foot in front of the other up to Uhuru Peak and leading you safely back to the ground.
Kilimanjaro-Experience has accompanied guests on the adventure of a lifetime since 2007. Every member of the team has climbed the mountain themselves. We conquered our own fears and limitations and know to respect and cherish Mount Kilimanjaro.
Our sales team is based in South Africa. Here we help you prepare for your adventure and give you expert advice on how to get the most out of your trip. If you'd like to relax on the beach or treat yourself to a safari after the climb, we will organise this for you, as well.
Our operations team is based in Moshi, on the foot of Kilimanjaro. Our team is entirely dedicated to ensuring that all Kilimanjaro climbs run smoothly. Our colleagues are available 24/7. Key figure is operations manager Christian. He and his team make sure equipment for the climb and climbers, mountain crew, food provisions and transport are in place.
The best quality materials and regular maintenance of our equipment are vital for continued safety and durability. At Kilimanjaro-Experience, we make no compromises on this. We use VAUDE, Nordisk and Tatonka gear and have designated tent crews to carefully look after the equipment.
When we said we walk every step of the way with you, we meant it. Our 15 permanent guides are part of our team, not hired externally. They are experienced and have climbed the mountain so many times we have lost count. Our guide Joshua has climbed Kilimanjaro more than 400 times. Your guide will look after you, lead the way and make sure no one is left behind. On route they will share their knowledge with you and help you discover and understand the beauty and ecosystem of Kilimanjaro.
Our cooks are the secret stars of the operation, because everyone knows that a project will not succeed with a growling tummy. They are professionally trained to prepare hygienic, tasty and nutritious food on the mountain and often work in harsh conditions – in howling winds or ice rain using only gas stoves in a kitchen tent or a small hut. Performing small miracles they will conjure a cooked breakfast and hearty three-course dinner.
Our porters are the heroes of Mount Kilimanjaro. Dashing past you with a 20kg load strapped to their bodies, singing or cracking up with laughter. Up and down the mountain they go, loaded with your personal goods, pots and pans, tents and food. On a trek up Kilimanjaro, you only need to carry a daypack with essentials for that day's hiking. The rest will be taken up the mountain by our team of porters.
It is a tough job and fair treatment and working conditions of our porters are paramount to us. At Kilimanjaro-Experience, we strictly keep with the guidelines of the Kilimanjaro Porters Assistant Project. We also make sure our porters are treated and paid fairly and are well-equipped and well-fed on the mountain.
While we believe the journey is the destination, we boast an excellent summit quote and always try our best to get everyone to the top.
We speak English, German, Swahili, French, Dutch and Afrikaans.
Come join us on this adventure of a lifetime!
See you in Tanzania!