About Mountain Lodges of Peru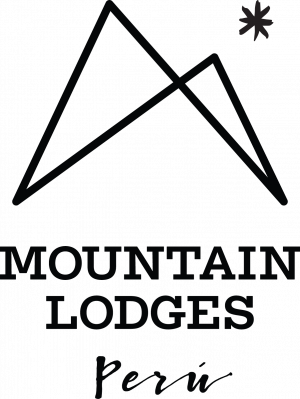 Mountain Lodges of Peru is a Peruvian company dedicated to operating unique travel experiences with an orientation to soft adventures and social responsibility. This includes our Salkantay Lodge to Lodge Trek to Machu Picchu, The Lares Adventure to Machu Picchu, El Mercado Hotel and El Retablo Art Boutique B&B
On the SALKANTAY TREK TO MACHU PICHU you will walk through 15 different eco-systems, below snow capped mountains, glacier lakes, and through the cloud forest, encountering unique vegetation and wildlife.  After a good day of hiking, you will enjoy luxurious accommodations in our four intimate lodges which also offer spa services. After 6 days of hiking, you arrive at the town of Machu Picchu and spend one night at the award-winning Inkaterra Pueblo Hotel. On the last day you will enjoy a well-earned visit to the magnificent Sanctuary of Machu Picchu.  Mountain Lodges of Peru offers this all inclusive 7-day program from Cusco to Cusco, but our experienced sales specialists can assist you with travel arrangements throughout Peru.
For enthusiast equestrians, we offer a 7-day riding program along the Salkantay route.  Ask for details.
In October 2014, Mountain Lodges of Peru launched a new program called THE SACRED VALLEY & LARES ADVENTURE, with two new luxury lodges, one in Lamay (Sacred Valley of the Incas) and one in Huacahuasi, a rural community in the Lares highlands. The itinerary offers a-la-carte activities to choose from each day, from cultural excursions to traditional weavers villages, to spectacular hikes with views of distant peaks, and visits of the major archeological sites of Chinchero, Pisac and Ollantaytambo.  The lodge in Huacahuasi is a unique partnership with the local community in the spirit of conservation travel.   A 5- or 7-day program is available from Cusco including a guided tour of Machu Picchu.
Mountain Lodges of Peru recommends its own four-star boutique hotel in the historical center of Cusco, EL MERCADO, where exceptional customer service meets sophisticated interior design.
Mountain Lodges of Peru is committed to sustainable tourism and conservation in collaboration with the local communities. To this end, we have created Yanapana, an ngo that provides health, education and micro lending to the rural areas along the Salkantay Trail.  We also work with international conservation organizations to preserve the pristine and fragile ecosystem of the Machu Picchu region.