About Namibia-Experience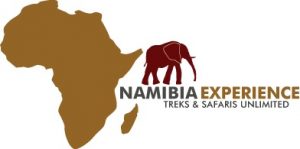 To experience the magic of Namibia is to discover an entirely different world, a unique place unlike anything or anywhere you've ever travelled.
At Namibia-Experience, we invite you to join us and experience this awe-inspiring part of southern Africa in all its glory!
Are you looking for the adventure of a lifetime, camping in Etosha National Park, spotting the Big 5 or do you prefer the comfort of a tented camp or lodge? Do you want to discover Namibia on a self-drive tour at your own pace or join us on a guided safari with our experienced guides?
We take you to the majestic dunes of Sossusvlei where you experience the remote vastness and go with you on an exhilarating rafting trip down the beautiful Orange River. Come hiking with us through one of the world's largest canyons, sharing bush tales around the campfire, then falling asleep beneath the dazzling night sky.
Tell us your dreams and wishes, we will listen and make it happen.
In 2005, we started as a booking agent for self-drive tours in Namibia; in 2012, we had a single safari vehicle. Today, Namibia-Experience has evolved to a growing fleet of Land Cruisers, our own guides and operations office in Windhoek and a team of sales managers in South Africa.
While the company has grown over the past years, our ideals remain the same:
We treat every guest as an individual.
We love Namibia and are proud to show visitors all facets of this unique country.
We offer excellent value for money.
Both of our directors, Holger Wiebe and Robert Bernatzeder, have many years of experience in starting and running safari companies in East and South Africa and have done so successfully, with professionalism, passion and German efficiency.
Our sales managers travel Namibia regularly, visiting lodges, discovering new destinations and staying in touch with the country and its people. They have driven the roads you will drive, spoken with the lodge managers who will welcome you and felt the magic that makes Namibia one place of a kind. Because we only sell what we know.
We speak English, German, Afrikaans and Spanish.
Get in touch with us and join us on a Namibian adventure!
See you in Namibia!