About Oku Japan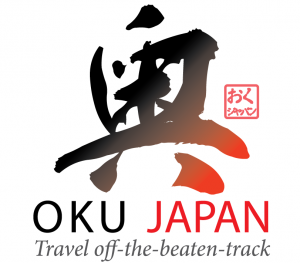 Hike the historic trails of Japan!
See a different side of Japan, off-the-beaten-track. We offer small-group guided and self-guided village-to-village hiking tours along Japan's network of historic trails, including cultural visits and city stays.
Stay at family-run inns, dine on the best regional cuisine, and soak in wonderful local hot springs.
With easy walking from 2-6 hours per day, and expert bilingual guides, Oku Japan shows you a side of Japan that most visitors never see.
OUR MISSION
Our mission is a simple one; to introduce visitors to Japan to the beautiful scenery, delightful towns and villages, and above-all the lovely people, we have discovered on our travels. We are a small team of people passionate about Japan, and every one of us speaks Japanese and knows the country intimately. We have travelled the length and breadth of the country; stayed at hundreds of hotels, Ryokan and Minshuku, taken trains, planes, ferries and buses to the far corners of this amazing country, to discover the best food, best accommodation and best service that you can expect.
We strongly believe in travel having a positive impact on both the traveler and the local people. Our tours travel both to the famous sites, but also to the lesser-known places that have not made it into the guidebooks. You may find yourself on a super-fast bullet train one day, and the next sitting in a small country hot spring miles from the nearest town.
We try to strike a balance between easy, comfortable travel, with seeing places that require a degree more effort to get to. Some of our destinations are not visited by any other tour company, and that's because they are not suited to mass-market tourism. Our favourite inns may not have internet access or even their own website, but they have the freshest food and personal service you can't reproduce on a large scale.