About Pure Adventures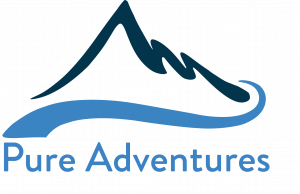 Pure Adventures specializes in premium self-guided cycling and hiking tours in Europe and expertly guided adventures and private adventures in the Europe, USA, Asia, and South America!  In 2018 our company completes 24 years of operations during which we have been pioneers in developing self guided bike tours and self guided hiking tours.
At Pure Adventures you will find bicycle tours, hiking tours, trekking tours, running tours, multisport tours, and custom guided adventure tours throughout Europe and the Western USA.  New programs have been announced for South America, Asia, and to sporting events around the world.
A Pure Adventures trip includes local support in the form of meet and greet, bike set up, face to face orientations, telephone help desk during trips as well as on trip support in the form of sag stops and transportation, higher quality to luxury hotels, high end equipment and navigation tools, responsive pre trip support and extensive documentation, and always local knowledge and support in every trip design and operation.