About Small World Journeys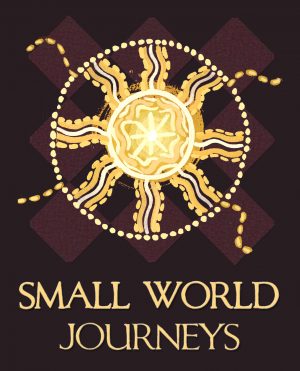 Educational tours are Small World Journeys' specialty!
As a tour operator, our focus lies on teaching students and adults about the natural world, helping preserve those areas in which we travel, supporting the local community and promoting positive social exchanges.
Like you, "bus tours" don't appeal to us either.  That's why we take you to places off the tourist trail.  Like an outback cattle station where you can milk the cow, meet wild kangaroos, and crack a whip like Indiana Jones. Or we take you with a wildlife biologist and a few torches to a swath of rainforest to spy on the creatures of the night. Or we take you to the home of an Aboriginal family that teaches you to fashion a didgeridoo and then how to play it.
Our guides are smarty-pants!  These amazing people have degrees in biology or marine science, are former classroom teachers, researchers or outdoor educators. Aboriginal guides add depth to your experience of cultural Australia.
Did we mention the goodies? We give you your own reusable water bottle, cloth shopping bag, field guide to local wildlife, and on most trips, a square of Daintree Rainforest adopted in your group's name. Plus, we pay to offset your trip's carbon emissions.  All this so you can leave knowing your trip has actually helped the environment.
Best of all, you can customize your trip! You tell us when you want to travel, what your budget is, and what your educational goals are. Then we create the magic.