About TERRA GROUP DMC's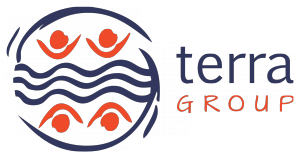 80 experts, 18 branches, 1 trade: catering to your every need. Initiated in 1998, Terra Group is a network of local incoming travel agencies, specialized in à la carte tours. Our 16 branches around the world share common values and the same understanding of the profession.
A local incoming agent is of course tasked with welcoming, organizing and informing.
We also understand this as being open and receptive to the wishes of our customers. Whether it is a group of friends looking to live a unique tailor-made adventure, a company organizing a team-building incentive, a newlywed couple on their honeymoon, a sports event promoter or a film crew… Our ambition is always to suggest the trip most suitable to everyone's needs.
Why choose Terra Group?
For its knowledge of the field
We cultivate it as our most precious resource while constantly roaming through
the nooks and crannies of the territories in which we operate, in search of
unique sites, out of the ordinary accommodations, innovative itineraries
For flexibility
One-of-a-kind project, last minute change or hitch: it's not always easy to travel
à la carte…
Our work method built on flexibility and adaptability enables us to give answers
to the most complex of cases.
For reactivity
Requests are dealt with within 48 hours by a specialist fluent in the destination's
language. During your stay, our teams are constantly at your service through a
dedicated 24/7 helpline to intervene in any kind of situation.
Our story:
We started our story with Terra Andina, Bolivia, in 1999, then year after year opened new DMC offices in Peru, Ecuador, Argentina, Chile, Brazil… During the first years, we were doing mostly hiking, mountain climbing, 4WD expeditions, in the Andes, Altiplano or Amazonia. By 2010, we moved to be expert in voyage-à-la-carte. To do so, we needed a good software but there wasn't. Who would care about this niche of small independent passionate travel believers ready to spend days on the field and hours front of the computer to deliver a travel sense-full experience?
So, we created TOOGO, 2010, a software dedicated to this niche and Toogo is running almost 80 dmc's in the world in 2018.
In 2015, we founded TOGEZER, a worldwide network of 100 DMCs, united on a BtoB marketplace, and traveling together during the CARAVAN (4 weeks itinerant show from town to town). Thanks to an innovative technology and API's, we currently contact big distributors to feed their database with the dmc's travel molecules (multidays packages), but we refuse to deliver atoms (single services).
Our goal is to defend the field experience and travel expertise and bring it to the professional through a direct&confident&fast&free connection between the field guy and the travel agent.
We believe that DMC's role is to provide sense while assembling single products together. If not, the dmc will disappear.

Travelling is a pollutant act but travel has some pivotal virtues. Travelling has to be useful and we share this responsibility. We don't want to contribute to an industry that sometimes involves sending Chinese tourists on a shopping tour on the Champs-Elyses to buy products manufactured in China then sent to France. And we are puzzled to label « ecotourism » a 3 days hiking tour when it's necessary to drive 10 hours on a private car to get there, after a 10 hours flight.
2017, we are now working on sense-full travels, trying to understand the profound motivations of our clients to travel. We made an online test that profile our prospect. Here are some of the travelers motivations: alterity, holidays, challenge, passion, knowledge, exclusivity, prestige. Besides, we develop off-the-beaten-track collections of travels, that correspond to the travel motivations: « marriage proposal » (instead of honeymoon), « live my life » (live among native Aymaras, Caiçaras fishermen, patagonian Gaucho family), « the trip of my best friend » (the real local holidays of the dmc and its friends), « on the traces of… » (Pizarro, Cortes, Darwin, Charles Wiener,…), « hiking 2018 »,…
We wish we could get into the US/UK market, and we are looking for Tour operators partners either to operate FIT groups or built speficic collections travels.
See you at next ATTA's event !