About Vagabond Adventure Tours of Ireland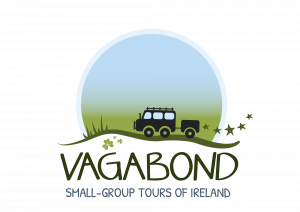 Vagabond is Ireland's original and best multi-activity and cultural adventure tour company. Offering 6-12 day scheduled adventures or private tours to the hidden corners of Ireland. Our small group sizes and professional, yet relaxed and informal, style makes Vagabond a welcoming and safe way to see the off-the-beaten-track side of Ireland, to learn all about its history and culture, to take part in some refreshing activities and to enjoy great Irish scenery, welcome, music and pub life. As the Irish Times wrote "you leave the beaten track (and the well worn tourist trail) far behind…a great way to meet others and see the country"
Vagabond is perfect for visitors to Ireland who want to:
• Meet Irish people and learn all about Ireland, its history and culture
• Explore Ireland's most remote and beautiful places right away from the tourist trail
• Relax within a safe, informal, friendly and welcoming environment
• Travel solo, as a couple, or with a group of friends and family, or have an Irish corporate or incentive adventure
• Make the absolute most of their time on holiday
• Enjoy an active, refreshing and stimulating Irish vacation
• Retrace family roots or they have a spiritual calling to Ireland
• Do something unique, that will make the guys back home envious
Vagabond Tours will:
• Guide you through wild and rugged landscapes, to hidden historical sites, castles and legendary battlefields
• Share with you  1000's of years of an ancient and turbulent history that has touched the world
• Keep group sizes small (13 max) to give a more personal, flexible service and allow us to stay in smaller, locally owned Irish accommodation
• Include loads of fresh air and some fantastic outdoor adventure activity options on every tour
• Employ and train some of the most passionate, talented, and professional guides in Ireland
• Offer regular scheduled departures with up to 6 tours of Ireland a week to choose from and also offer private tours
• Promise all the convenience of guided tour but keep the personal touch that captures the relaxed, humorous and quirky spirit of Ireland
• Organise superb overnight stops and free time in small communities giving them the chance to meet and have a pint with locals
• Are a well established, multi award-winning, high-quality Irish tourism product. (with a great reputation)
Vagabond Tours are also the only Irish Tour Operator to have achieved Gold Level Eco-Tourism Certification - you can learn more here about how we incorporate sustainable tourism practices into how we operate.