About Me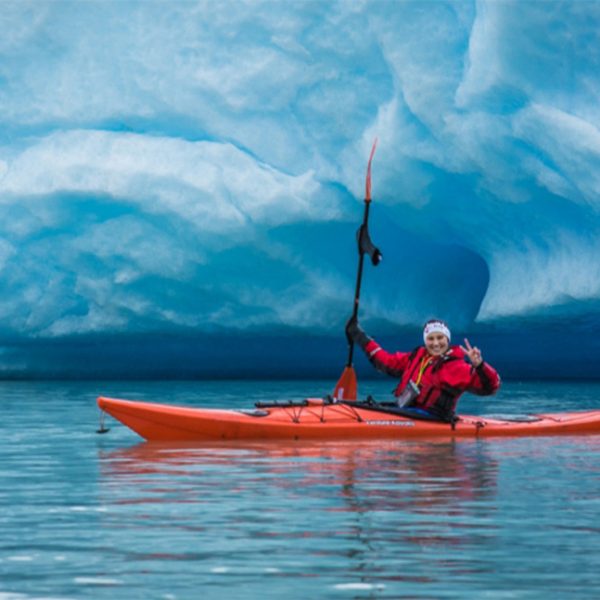 Dana Johnson: Creator and Owner of Open Leaf Excursions
I started Open Leaf Excursions after years of being an outreach specialist for REI. I spent a lot of time in the inner-city of Milwaukee teaching kids about environmentalism and discovered all too often that these kids have little to no exposure to any kind of green space. Many children lived within a mile of our wonderful great Lake Michigan and yet had never seen the lake. After reading Richard Louv's book, "Last Child in the Woods" I was inspired to take action.
As a mom of two boys I knew how important getting down in the dirt was. As an avid outdoor enthusiast I was able to expose my boys to numerous adventures with the help of many outfitter friends. I recognized a big gap between the urbanites needing the outdoors and the outfitters offering the outdoors. That's how Open Leaf Excursions was born.
I get my greatest joy from sharing in someone's empowerment through adventure. I know every person on earth has something deep inside him or her that can only be awakened by Mother Nature. As one mother to another, I'm here to help her.
I walk my talk and am highly involved in the community with board memberships in the following:
National Forest Recreational Resource Advisory Committee (Chair) Congressionally Appointed
Friends of Lakeshore State Park (Strategic Planning Committee Chair)
Montessori School of Waukesha (Parent Community Chair)
Local First Milwaukee
About Open Leaf Excursions LLC

Open Leaf Excursions is an adventure concierge company devoted to introducing people to adventures outdoors.We operate like a travel agency but differentiate ourselves in that we help with all types of outdoor trips big and small. If your idea of adventure is camping in your backyard, we can help with that. If you go big and are aiming for world adventure travel, we can help with that too. We take the fear out of the details. We make adventure trips fun. Our customers range from urban dwellers, who have never spent time outside of the cement jungle, to experienced adventurers looking for the next exciting endeavor.
What's your adventure? Let us help you plan it!