About Me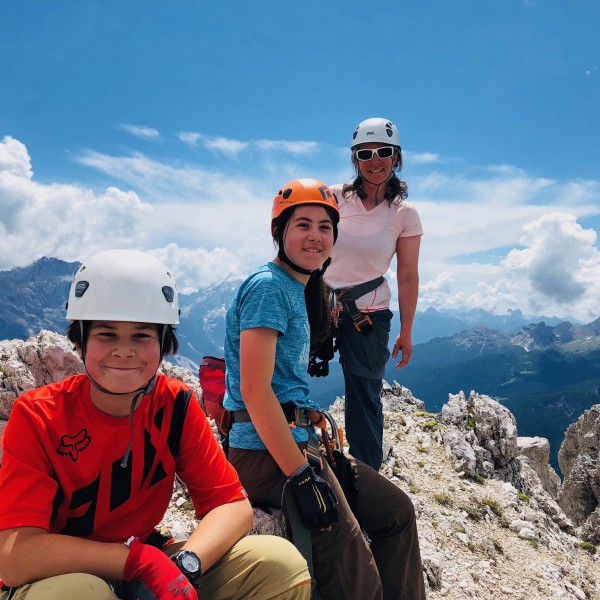 I am a mountain adventurer.
I live and play in the mountains of Lake Tahoe, California with my husband and our 2 children.
I bring my experience and passion for exploring the outdoors to adventure travel planning for you!
Experiencing a destination means exploring the outdoors through hiking, biking, kayaking, sailing, climbing, skiing, wildlife viewing (the list is endless, isn't it??) and diving into the local culture through food, the people, and the sights.
What I can do for you:
- Understand your interests to create a custom itinerary that speaks to your adventurous spirit. We will work together refining the itinerary till it's just right.
- Save you time. Why spend hours on the internet searching when I will do that for you! My first-hand destination knowledge and local contacts can cut through the "noise" of too much information and find just the right experience for you.
- Be your travel advocate. Relax, knowing that I am working for you and what is in YOUR best interests for your dream adventure vacation.
I can create your adventure dream vacation to:
Alaska
Australia
New Zealand
Norway
The Alps and Dolomites
I am dedicated to helping you realize your dream adventure vacation. I am detail-oriented with many years of experience as a project coordinator and environmental educator and hold an MS degree in Natural Resource Management.
About Mountain Adventure Travel LLC

Mountain Adventure Travel LLC is a boutique travel company born in the mountains of Truckee, CA. We provide custom trip planning for couples, families, groups, and solo travelers who want to explore the outdoor world and have lots of fun doing it!