About Me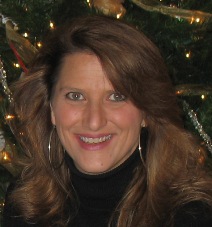 Sheila Michels specializes in international honeymoons and destination weddings. She has been in the industry for over 25 years, traveling the globe to give you first hand knowledge. Travel is not just her job, but her life ! Sheila's passion for the travel industry is brought out by the customized itineraries and attention to detail with her vast array of product knowledge. Regardless if your dream adventure is at an all-inclusive Caribbean island resort or a secluded Bali retreat oasis, she is committed to create lifetime experiences. She states that being a top travel advisory in this industry takes more than having traveled all over the world; it is about being involved in all aspects of travel whether it is product training, networking with other top industry associates, or meeting her clients requests. Customer Service is top priority. Member of Adventure Travel & Tourism Association, her recent adventures have found her on top of Kilimanjaro (kicking screaming entire way), exhausted and loving it up on Base Camp Everest Nepal, donating clothes at a Dominican Republic orphanage, hanging out with uninvited monkey's at her Nicaraguan treehouse, and map-less trekking in the Patagonia (not recommended).
About Hometown Travel Affiliate of Carrousel Travel American Express

Hometown Travel specializes in unique international trips and Destination Weddings. We have been in the industry for over 25 years and traveled the globe to give you first hand knowledge.