Traveling to a new destination can be a very exciting and rewarding experience. Knowing you will have permanent access to purified water with your Grayl during your trip is one thing to cross off your checklist. Here's a list of tips to use your Grayl on your trip to Honduras: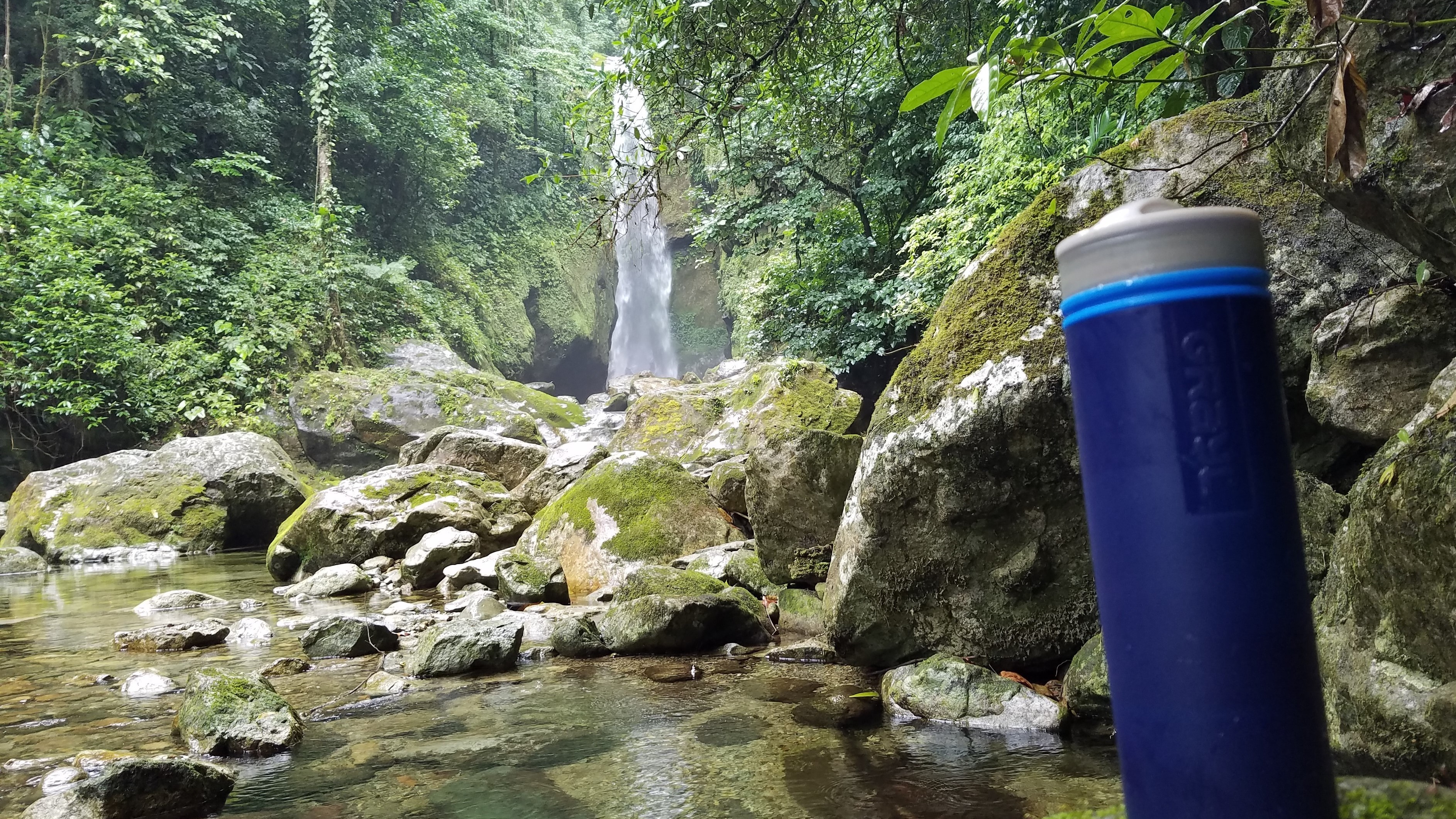 On the hiking trails: with over 90 protected areas with diverse ecosystems, Honduras has a trail for you. Use your Grayl to purify water on the trail from any river or creek, for example in the Rio Zacate waterfalls hike in Pico Bonito National Park
Exploring the archaeological sites. Copan, a UNESCO World Heritage site, is an ancient Mayan city renowned for the quality and level of details of its stelae. You can use your Grayl to purify water from any faucet in the Visitor Center or ticket booth
Exploring the coffee highlands: Honduras produces amazing coffee, and is now the world's 3rd largest exporter. The western highlands from Marcala to Copan are dotted with cloud forests, coffee farms and quaint little towns definitely worth exploring (and enjoying a cup of coffee or two). Purify water in the farms from any faucet or hose with your Grayl and the adventure never stops. Learn more about a coffee trip HERE
For your daily peace of mind: use Grayl to purify water in your hotel room to brush your teeth. Most hotels, especially in rural areas, have potable water that is treated, but it's not purified
On your departure day: there are no purified water refill stations in the airport departure lounge in San Pedro Sula airport. You can purify water from the washroom sink, instead of purchasing a disposable plastic water bottle
Choose Honduras creates multi-day travel itineraries showcasing the cultural and natural diversity of Honduras, a small country in Central America with a big heart. We work with local entrepreneurs, micro & small businesses, and organized community groups that share our commitment to sustainable practices. We are committed to promoting trips that have a positive economic & social impact in the destination and that are also memorable experiences for our travelers.