AdventureSmith Explorations' Founder, Todd Smith, Relays Trends Seen in Small Ship Expedition Cruising
Posted: August 4, 2019
Small ship vacationing is on the rise with expedition cruising leading the charge. One company on the cutting edge of this expansion is AdventureSmith Explorations. Its founder, Todd Smith, shares his insights and thoughts on the recent growth.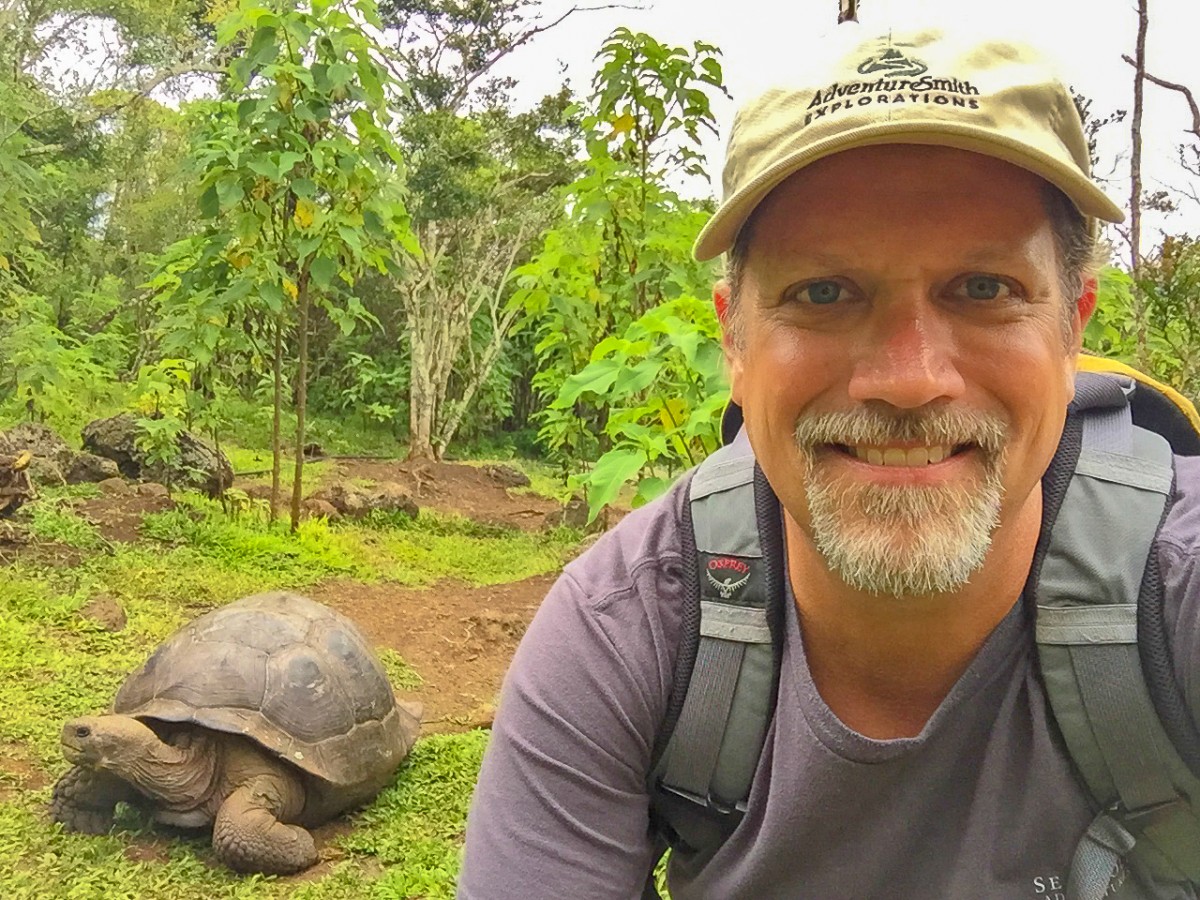 "Expedition cruising is a perfect match for travelers seeking to check off hard-to-reach, bucket-list destinations sustainably and actively," explains Smith. "Flexible routes allow for spontaneous exploration and that spirit of adventure that today's travelers value."
On the Growth of Small Ship Expedition Cruising: We have seen remarkable growth in interest in expedition cruising since the founding of our company in 2003. Year over year from 2013 to 2018, our booked passenger count grew over 150%. All the while, the expertise of my team at AdventureSmith Explorations has also grown, making us one of the premier resources for world travelers seeking expedition cruises and wilderness adventures. To keep up with the expansion, over the past year, members of our staff have traveled to the Peruvian and Ecuadorian Amazon, Australia, Alaska, the Columbia River, Baja California, Galapagos, Panama, Patagonia, the Polar Circle, Antarctica, the Arctic and Indonesia to scout out new expedition cruises and ships.
Cruise destinations in high demand:Alaska, Antarctica and the Galapagos Islands are consistently our most in-demand destinations for expedition cruising. These are true expedition destinations, where small ships thrive in narrow inlets and small island chains in remote locations, going where larger cruise ships can't, and having the flexibility to explore each place in-depth.
Some emerging destinations: Emerging destinations include the Arctic, Indonesia and Australia. We've seen more and more routes and small ships sailing in these locations in the past few years. A recent blog post from my AdventureSmith team about what is new in expedition cruising for 2019 provides more information; we'll be publishing a similar one for 2020 in the coming months.
Expedition cruise passengers: As world tourism grows, our specialty market is also growing. The typical expedition cruise passenger is educated, 40 to 70 years of age and interested in exploring destinations in-depth and with an element of discovery, active adventure options and education. They are sustainability minded and interested in contributing to communities and natural environments in a positive way, becoming ambassadors and advocates for these destinations upon their return.
One recent surprise is a growing number of younger female travelers who book solo trips to destinations such as Antarctica. It's part of a trend with younger clientele to check off bucket-list destinations while they still have the ability to enjoy them fully. Examples are those reaching 7 continents before 30. Overall worldwide, there is a growing segment of travelers, most notably millennials, who are seeking unique and customized trips. Expedition cruising is a perfect match for them, offering an array of activities from relaxing (sitting on the sun deck of a luxe yacht in the Mediterranean) to exhilarating (cross-country skiing and snow camping in Antarctica). Also, aside from the "core" trips many small ships offer, there is a wide selection of themed departures, such as photo-centric, culinary-focused, family-focused and citizen science-focused, to name a few.
Changing nature of polar expedition cruises: We are seeing a definite building boom of small expedition ships being purpose-built for polar expedition cruising. Amenity upgrades include helicopter pads, custom-designed inflatable skiffs, private balconies in cabins, advanced efficiencies for off-loading guests, cleaner/greener/more efficient vessels (the biggest leap forward for the new generation of ships, in my opinion), high-tech stabilizers for a smoother ride and more. See these recent posts on: 7 New Ships Launching in 2019 and Meet Antarctica's Newest Expedition Ships.
Growth of sustainable practices: A trend we couldn't be happier about in the expedition cruising industry is the recognition and growing adoption of sustainable practices. By nature, small ship cruising treads lightly on a destination by carrying a small passenger count, being rooted in the region's environment, hiring local people, purchasing local goods and contributing to local economies while also maintaining strict leave-no-trace and sustainable operating practices. But now an increasing number of cruises offer opportunities for citizen science, beach clean-ups and visits to local non-profits working on conservation. And we're seeing many extra on-ship technologies and measures like plastic bans, heat recovery systems, desalination plants, biodegradable engine lubrication oils and lower fuel consumption.
AdventureSmith is proud to be a global leader in conservation from our inception 16 years ago. In 2005, we introduced the industry's first Carbon-Free Cruising program to offset carbon created as a result of AdventureSmith cruise passengers. In 2007 AdventureSmith was recognized by Condé Nast Traveler with the World Savers Award in the category of Preservation. In 2010, we partnered with Trees for the Future to plant trees for every land-based AdventureSmith Explorations trip.
For details on all of AdventureSmith Explorations' small ship cruises, itineraries, availability and for 2019-2020 reservations, please call 866-575-2875 toll-free or visit the company website.
About AdventureSmith Explorations - Think Outside the Boat!
Founded in 2003, AdventureSmith Explorations is based in Truckee, CA, near the northern shore of Lake Tahoe. A recognized leader in small ship cruising, in 2012 owner Todd Smith first joined the ranks of Condé Nast Traveler's prestigious world's Top Travel Specialists list as the leading expert on small ship expeditions.