AdventureSmith Explorations Offers Savings On Holiday Cruises Of Baja, Hawaii And Costa Rica
Posted: July 11, 2019
AdventureSmith Explorations, the international experts in small ship expedition cruising, announce availability over Christmas and New Years on expedition ships exploring the ideal holiday destinations of Baja, Hawaii and Costa Rica that are easy to access by air from North America.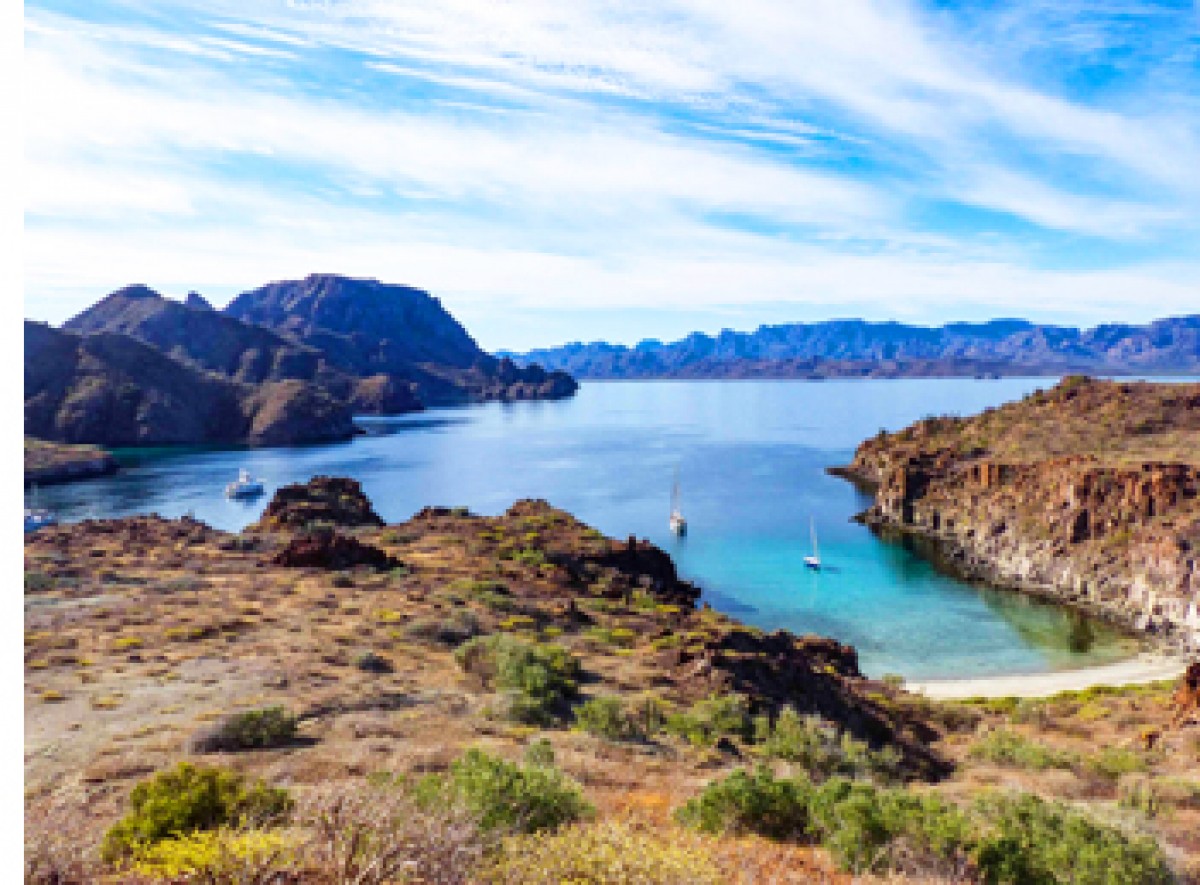 Reservations made by July 31, 2019, for a December 2019 holiday cruise into lands of sunshine and warm waters can mean savings of up to $500 per person.
The crews on these cruises will assure that these holiday departures reflect the season with festivities and celebrations on board the ships, and the destinations take care of themselves when it comes to remote, scenic coastlines that can only be accessed by water.
Safari Endeavour – Baja's Bounty
This 8-day cruise is available over the holidays on multiple departures between Dec. 21, 2019, and Jan. 25, 2020, with a $350 per person saving on bookings made by July 31, 2019. The per person double rate is from $4,395. The 88-guest Safari Endeavor offers the luxury and amenities of a yacht including suites with balconies for viewing cavorting whales and sea lions. Activity options include stand-up paddleboarding, kayaking and birding throughout the UNESCO World Heritage Site and biosphere reserve of the Sea of Cortez. It is one of the most biologically diverse marine environments on Earth.
Safari Explorer – Hawaiian Seascapes
Guests on this 8-day cruise with multiple departures between Nov. 9, 2019, and Jan. 25, 2020, can save $350 per person on bookings made by July 31, 2019. The per person double rate is from $5,195. The 36-guest Safari Explorer is a luxury motor yacht that explores the remote coastlines of Hawaii (The Big Island), Maui, Lana'i (The Private Island) and Molokaʻi. Snorkeling, stand-up paddleboarding and kayaking reveal a rich marine life including coral gardens, sea turtle habitats and giant manta rays. On land locals reveal through demonstrations and old-fashioned chatter the charm of a still-intact culture, and wilderness preserves display a flora and fauna washed by waterfalls and rainbows.
Safari Voyager – Costa Rica & Panama: Canal, Culture and Adventure This 11-day cruise conducts multiple departures between Nov. 20, 2019, and March 20, 2020, with savings of $500 per person on reservations made by July 31, 2019. The per person double rate is from $6,695. The 66-guest Safari Voyager offers comfort and style, including above-waterline cabins with large picture windows. When away from the ship guests may travel by motorized dugout canoe to meet the local Emberá people and learn from the indigenous culture of the Guna Indians, hike the magnificent Darién Jungle in search of wildlife, search for unique marine life in the Gulf of Panama, stroll a private butterfly- and flower-rich tropical preserve and marvel at the engineering feat that is the 48-mile-long Panama Canal. Along remote shorelines kayaking, stand-up paddleboarding and snorkeling bring guests almost nose-to-nose with marine and land wildlife including blue morpho butterflies, exotic birds and howler and spider monkeys, to name a few.
For details on these and all of AdventureSmith Explorations' small ship cruises, itineraries, availability and for 2019-2020 reservations, please call 866-575-2875 toll-free or visit the company website.
About AdventureSmith Explorations - Think Outside the Boat!
Founded in 2003, AdventureSmith Explorations is based in Truckee, CA, near the northern shore of Lake Tahoe. A recognized leader in small ship cruising, in 2012 owner Todd Smith first joined the ranks of Condé Nast Traveler's prestigious world's Top Travel Specialists list as the leading expert on small ship expeditions, a distinction that is still enjoyed to this day.