AdventureSmith Explorations Showcases Belize, Mediterranean and Arctic Among 12 New 2020 Itineraries
Posted: October 10, 2019
Responding to remarkable growth in expedition cruising, AdventureSmith Explorations announces for 2020 a heady combo of 12 new itineraries and five new ships to its growing portfolio of roughly 300 small expedition ships and wilderness lodges.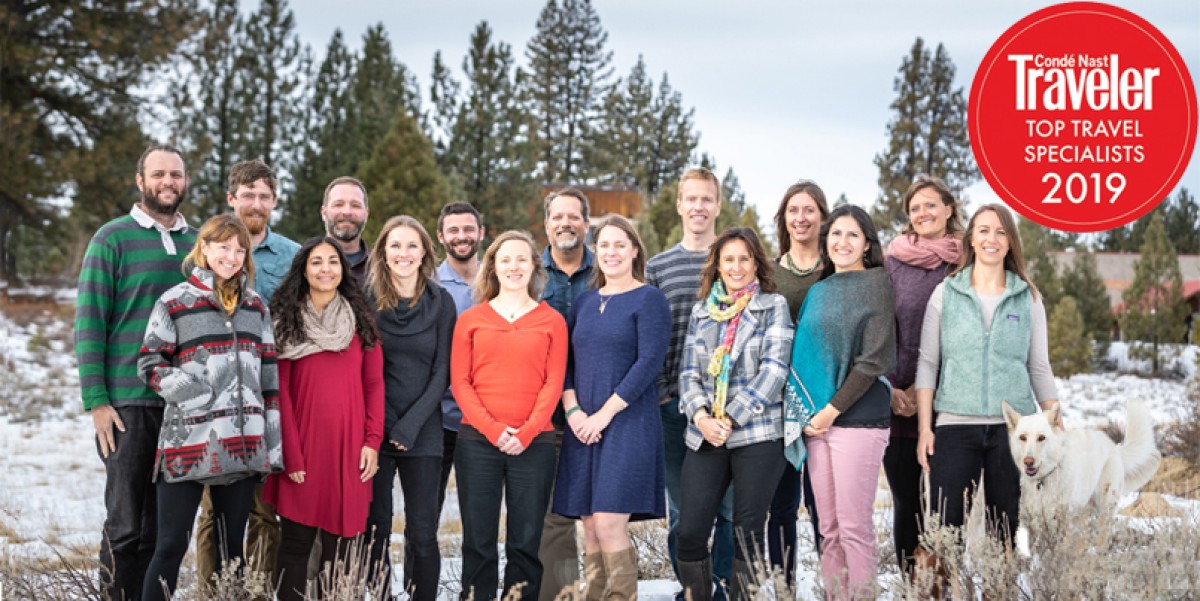 This international leader in small expedition ship cruising helped pioneer wilderness and cultural travel by small ship in 2003. Its booked passenger count has grown some 150 percent annually since then. New itineraries entice both repeat and new clients.
Here are 2020 season details on new programs and ships in a multitude of adventurous cruising hot spots.
AdventureSmith Explorations is especially excited about a new itinerary, Belize & Guatemala Wonders – Rivers, Reefs & Cultures, that its own team helped develop. This eight-day cruise explores in-depth the less visited sections of the Belizean Barrier Reef, a 200-mile long UNESCO World Heritage Site. Guests snorkel amongst the stunning coral communities surrounding the Smithsonian Marine Field Station at Carrie Bow Caye, a virtual living laboratory for one of Earth's most fascinating ecosystems. Closer to land, guests are also introduced to more of Central America's less know gems, such as the mangrove and savannah habitats of Payne's Creek National Park, home to the West Indian manatee and the endangered yellow-headed parrot.
Bookings made by Nov. 20, 2019, come with a savings of $400 off the per person double rate from $4,545. The 66-passenger Safari Voyager is equipped with an EZ Dock kayak launch system, an underwater bow camera, and a constellation of the finest equipment for personal marine exploration.
Another well-rounded cruise is the Colombia & Panama–Coral, Jungles, Canal, also new, which offers a $400 early bird booking discount on a per person double rate from $4,895 for eight days aboard 66-guest Safari Voyager.
Three different seas are the focus for 12 days aboard the 58-passenger Sea Cloud while exploring Mediterranean Gems: Sailing from Dubrovnik to Naples. This beauty of a vessel replete with masts and billowing sails departs on the Adriatic from the Game of Thrones city, Dubrovnik, through the Strait of Otranto that divides Italy's boot from Albania. Ports rife with history await as the sailing ship plies the Mediterranean bound for the Strait of Messina that separates Sicily from Italy, with stops at Hellenic ruins in Siracusa (Ortygia) and Taormina. Later, on the Tyrhennian Sea, guests explore Stromboli, home of one of Italy's most active volcanoes. Eruptions of a cultural sort follow as history foments in Agropoli, Paestum and Pompeii, with time enough to enjoy the beauties of Amalfi. The per person double rate is from $13,330. Departures in 2020 are May 22 and Sept. 17.
People short on time can partake of a new six-day Wild Alaska Escape: Juneau to Ketchikan cruise through the Inside Passage in Southeast Alaska aboard 62-guest National Geographic Sea Lion. The per person double rate is from $4,420. Multiple departures in 2020 are in May, June, July and August.
Guests may choose to go big in Antarctica with National Geographic Epic Antarctica that sails over 35 days between Argentina and New Zealand aboard 126-passenger National Geographic Endurance. The per person double rate is from $48,800.
New epic Arctic cruise itineraries embrace Greenland, Russia and Canada. For details please see:
Baja cruise options expand with a new six-day focus on the Pacific gray whales of Baja on The Whales of Magdalena Bay aboard 62-guest National Geographic Sea Lion. Per person double rates are from $3,740.
Guests explore nine countries along the Baltic Sea on Circumnavigating the Baltic Sea, a new 16-day Northern Europe cruise aboard the 148-guest National Geographic Explorer. Per person double rates are from $17,330.
New Ships
AdventureSmith Explorations' founder/owner Todd Smith says 20 years ago he could only dream about the capabilities and technology of the new ships being folded into his company's 2020 portfolio. "These new ships will push the boundaries of adventure, comfort and sustainable technology while exploring the world's wild places."
For details on these and all of AdventureSmith Explorations' small ship cruises, itineraries, availability and for 2019-2020 reservations, please call 866-575-2875 toll-free or visit the company website.
About AdventureSmith Explorations - Think Outside the Boat!
Founded in 2003, AdventureSmith Explorations is based in Truckee, CA, near the northern shore of Lake Tahoe. A recognized leader in small ship cruising, in 2012 owner Todd Smith first joined the ranks of Condé Nast Traveler's prestigious world's Top Travel Specialists list as the leading expert on small ship expeditions, a distinction that is still enjoyed to this day.