Award-Winning Tour Company Says Ireland in the Spring Will Tug at the Heart Strings
Posted: March 14, 2020
With spring come strings, those that tug at the heart. Think daffodils, lambkins, song birds warbling in the hedgerows and the Emerald Isle of Ireland -- especially come April and May.
Award-winning Vagabond Small Group Tours of Ireland suggests itineraries from five to 12 days for enjoying off peak early spring forays into the countryside that will leave your bank balance in the green. Traditionally, airline tickets cost a wee bit less in April and May.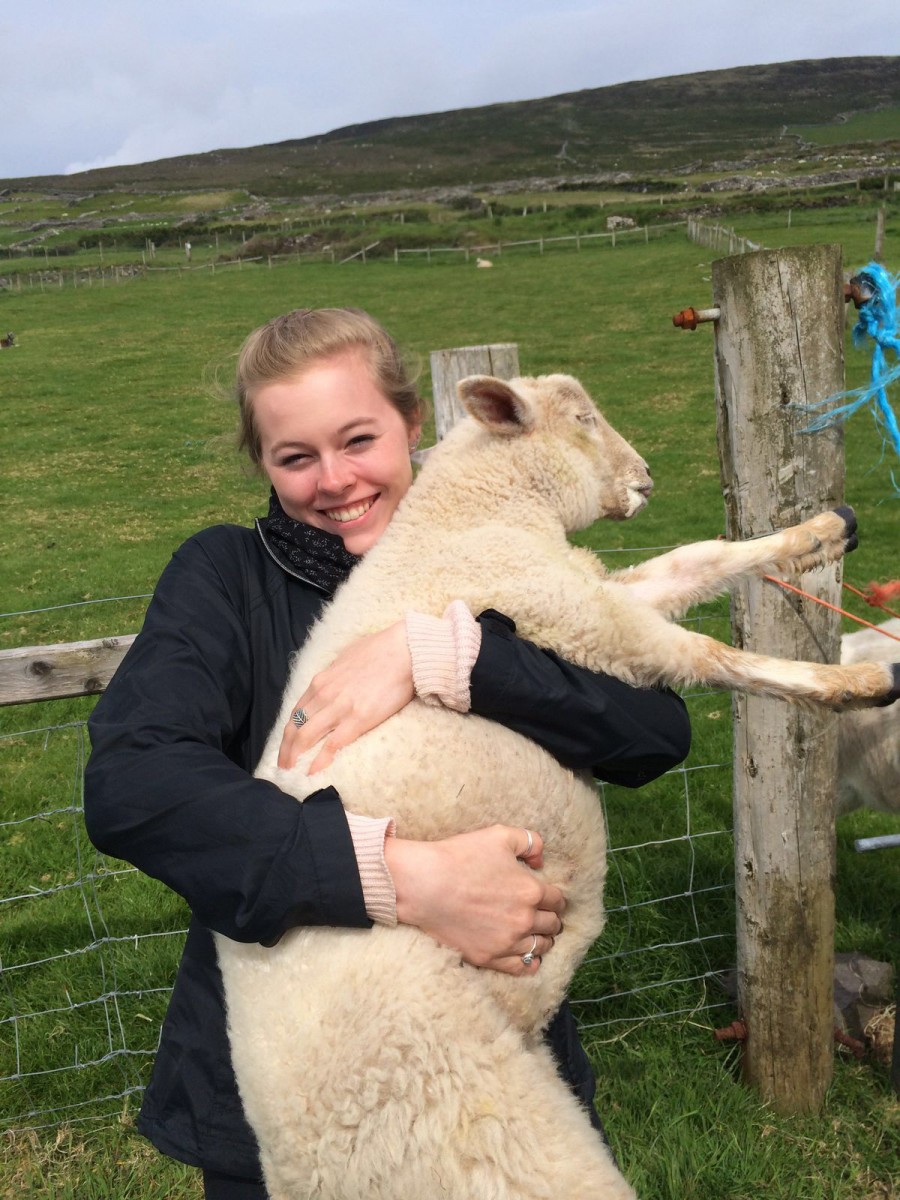 "Our upbeat-paced Vagabond Cultural Adventure Tours give you the chance to see Ireland at its best - from a saddle, a bike or on foot atop a mountain summit!" said Rob Rankin, founder/owner. "And speaking of green travel, we always go off-the-beaten-path, a strategy that targets responsible travel and sustainability, at the heart of everything we do. We combat over-tourism by giving back to local communities in lesser explored parts of Ireland."
A tour debuting this spring is the 5 Day Vagabond Edge of the World for active travelers who are often time- and budget-challenged. The itinerary is sandwiched between arrival and departure weekends in Dublin. Monday through Friday guests explore the southwestern coast along the Wild Atlantic Way, hiking in Burren National Park and through a glaciated valley in Kerry and then hopping on bikes for a tour of Killarney National Park. The 2020 departures are April 20, May 4, June 1, July 20, Aug. 17, Sept. 28 and Oct. 12. The per person double rate is €1254.57. See: www.vagabondtoursofireland.com/tour/5-day-tour-ireland-from-dublin
The 7 Day Magnetic North explores spring through the lens of the dramatic north. Think the Giant's Causeway, sea kayaking in Donegal and a walking tour of an historic walled city, Derry. The 2020 departures (all on Sunday) are April 19 and 26, May 3, 10, 17, 24 and 31; weekly in June, July, August and September; and Oct. 4 and 11. The per person double rate is €1701. See: www.vagabondtoursofireland.com/tour/7-day-magnetic-north-northern-ireland-adventure-tour
The 12 Day Giant Irish Adventure is a circumnavigation of Ireland's coastline, with daily hikes in stunning landscapes. In combining both the Republic of Ireland and Northern Ireland, guests visit cultural sites and lively towns, with such optional activities as sea kayaking and horseback riding. The 2020 departures (all on Monday) are April 20, 27; weekly in May, June, July, August and September; and Oct. 5 and 12. The per person double rate is €2,900.67. See: www.vagabondtoursofireland.com/tour/irish-tours-12-day-giant-irish-adventure
Most of Vagabond's itineraries are designed to capitalize on weekend arrivals and departures to and from Dublin. This gives visitors an opportunity to tap into Dublin's history and culture pre and/or post tour.
Guests planning an April trip and with time to spare may want to arrive in Ireland for the 9th annual Galway Food Festival held over the Easter Bank Holiday Weekend from April 9 through April 13. This is a chance to eat your way around Galway that is the European capital of culture for 2020.
On Easter Monday, April 13, is the annual Irish Grand National to be held at Fairyhouse Racecourse, Ratoath, County Meath in the Republic of Ireland, a short drive from Dublin. This is Ireland's favorite racing event and a showcase of the national hunt season.
The Fleadh Nua is a long-standing music and cultural event in May on the Irish Calendar. Home base is Ennis, County Clare, Ireland. This year's celebration spans May 24 to June 1 with singing, dancing and workshops.
Vagabond Small-Group Tours of Ireland offers two types of culturally immersive travel. Vagabond Adventure Tours (the style of the above-three itineraries) are for active travelers who want to mix up hiking, kayaking and biking and other outdoor adventures with history, culture, dining and shopping. Driftwood Journeys of Discovery follow similar itineraries but at an intimate and in-depth looking and lingering pace, sans the physical exertion.
On all of its tours, Vagabond staff curate locally owned accommodations, pubs and restaurants that help serve their goal of responsible and sustainable travel. In the end, the mission is to have guests "love Ireland as much as we do." Transport is in a custom Mercedes VagaTron 4x4 tour vehicle or special mini-buses which allow access beyond where regular tour buses go.
For all of Vagabond Small-Group Tours of Ireland itineraries, availability and for 2020 reservations, please visit https://vagabondtoursofireland.com/. Call toll free (from the US) 1.833-230-0288; in Ireland 00353 (0) 1 5634358; or email: [email protected].
About Vagabond Small-Group Tours of Ireland
Since 2002, Vagabond Adventure Tours has been creating opportunities for visitors to embrace Ireland by walking, biking, horseback riding and kayaking its lands and waters, imbibing history and culture along the way. In 2013, the company was honored by National Geographic Traveler with a Top 50 Tour of a Lifetime distinction. In 2015 and 2017 Vagabond Small-Group Tours of Ireland was named the "Best Adventure Experience" at the Irish Tourism Awards. In 2017, Vagabond became Ireland's first tour operator to achieve Ecotourism Gold Level Certification. In 2018, Vagabond Tours won The Green Tourism & Entertainment category in Ireland's most prestigious Green (business) Awards. And in February 2019, the company won two top Irish Tourism Industry Awards for the Best Ireland Ancient East Tourism Experience and Best Environmental Tourism Innovation. And most recently, Vagabond founder Rob Rankin was appointed President of the Incoming Tour Operators Association of Ireland to help guide Irish tourism into the future.