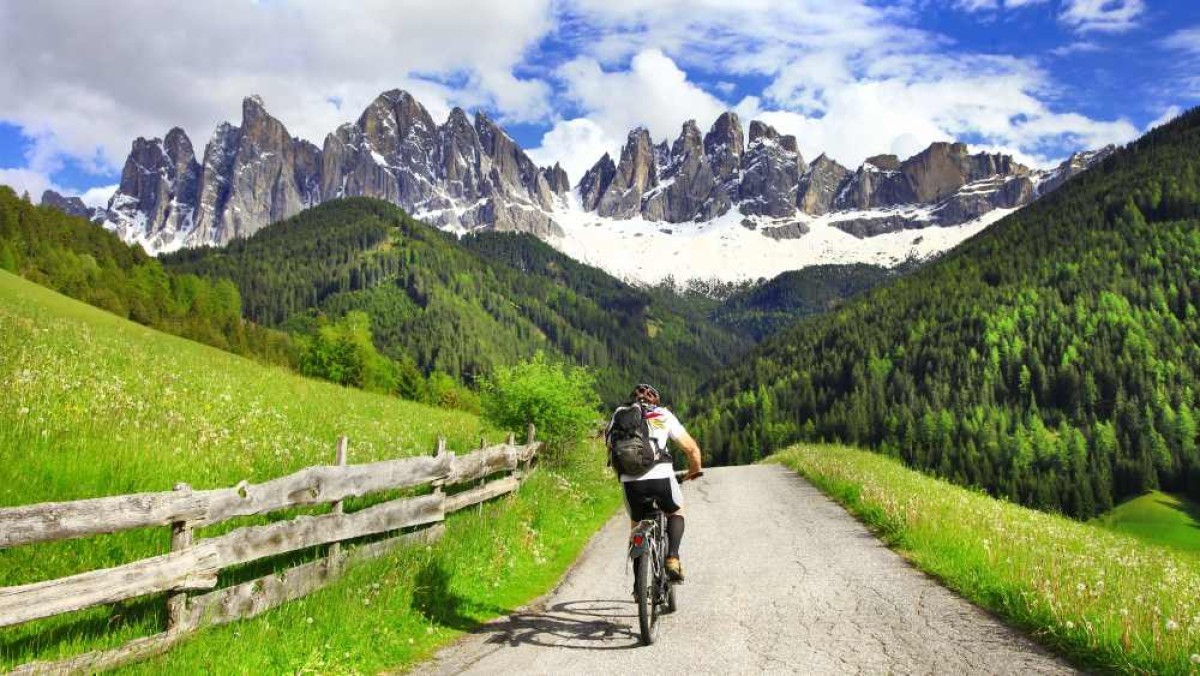 Exploring the vast and diverse landscapes of Europe on two wheels has become an increasingly popular way for adventurers and travel enthusiasts to embrace the spirit of discovery.
The freedom, flexibility, and immersive experience that biking offers are inexplicable, allowing you to soak in the sights, sounds, and flavors of each destination at your own pace.
From breathtaking coastal routes to scenic mountain passes and historic cities, Europe offers captivating destinations that attract every type of cyclist, whether you're a seasoned rider seeking a challenging expedition or a leisurely explorer yearning to embrace the charm of the countryside.
So, book your bike trip with Bikeit, grab your helmet, hop on your bike, and get ready for an unforgettable journey through some of the most remarkable places Europe has to offer on two wheels.
Central Europe
Central Europe, with its rich history, picturesque landscapes, and well-developed cycling infrastructure, attracts adventure seekers and bike enthusiasts from around the world and it offers a diverse range of cycling experiences, blending cultural exploration with natural beauty.
One of the most renowned cycling routes in Central Europe is the Danube Cycle Path. Stretching over 2800 kilometers, this scenic trail takes riders along the iconic Danube River, traversing multiple countries such as Germany, Austria, Slovakia, Hungary, and Serbia. As you pedal along this route, you'll be captivated by the charming riverside towns, lush vineyards, and majestic castles that dot the landscape. The well-marked paths, cyclist-friendly accommodations, and abundant attractions along the way make it an ideal choice for both novice and experienced cyclists.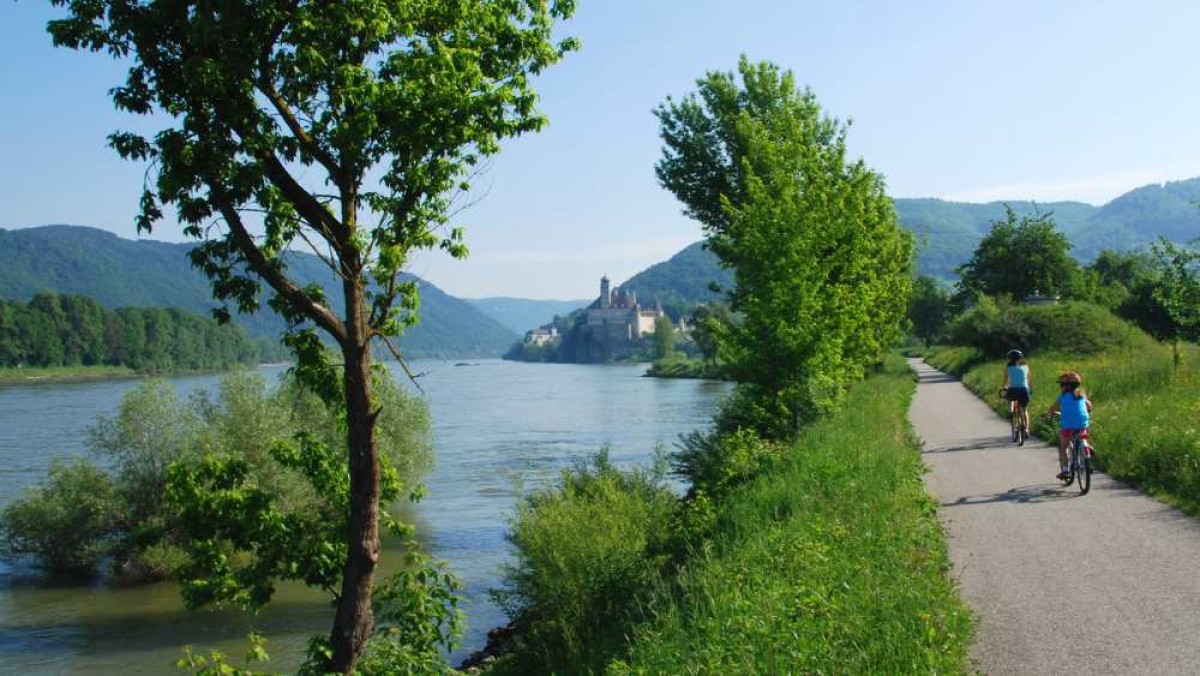 Are you curious to explore this beautiful path on your bike seat? Book your cycling holiday with Bikeit.
Central Europe's vibrant cities also offer unique cycling experiences. In Vienna, Austria, you can pedal along the city's extensive network of bike paths, exploring historic landmarks, grand palaces, and beautiful gardens. Budapest, Hungary, with its charming streets and impressive architecture, is also bike-friendly, allowing visitors to effortlessly explore its rich cultural heritage.
Also France, a country synonymous with romance, culture, and gastronomy, offers an extraordinary cycling experience for enthusiasts of all levels. From the charming vineyards of Bordeaux to the sun-soaked beaches of the French Riviera, France presents a captivating blend of diverse landscapes and iconic landmarks to explore on two wheels. The Loire Valley attracts cyclists with its picturesque castles, lush vineyards, and tranquil riverside paths. The Provence region, with its lavender fields and charming hilltop villages, provides a scenic backdrop for a leisurely ride.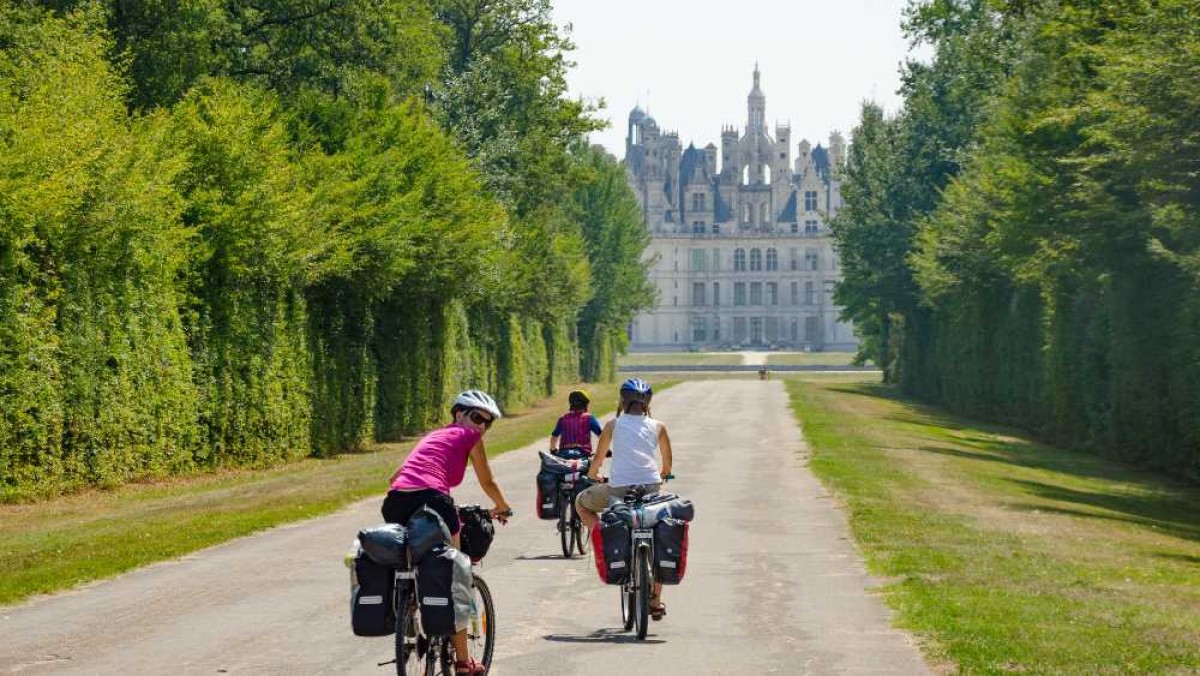 Whether you're seeking a leisurely ride along scenic rivers, an adrenaline pumping mountain biking adventure, or an urban exploration on two wheels, Central Europe provides an abundance of unforgettable experiences.
The country's well-connected cycling routes, diverse landscapes, and cultural gems make it an ideal destination for bike enthusiasts looking to immerse themselves in the heart of Europe's beauty and history.
So, hop on your bike, embrace the spirit of exploration, and let Central Europe unveil its wonders as you pedal through its enchanting landscapes.
Southern Europe
Southern Europe offers an idyllic setting for unforgettable biking trips. With its diverse landscapes, rich history, and vibrant culture, this region beckons adventurers to explore its picturesque routes. From the sun-kissed coasts of the Mediterranean to the rugged mountain ranges, bikers can immerse themselves in breathtaking views at every turn.
Cyclists can pedal through charming coastal towns in

Spain

, feeling the refreshing sea breeze on their faces as they pass by sandy beaches and quaint fishing villages.

In Italy

, riders can conquer the challenging yet rewarding routes winding through vineyards, olive groves, and ancient ruins, relishing in the fusion of natural beauty and historical landmarks. One of our suggestions is to go to

Sicily by bike

, because it has a mix of sea and mountain that you can only find there.

Further east,

Greece

offers an enchanting journey, where riders can pedal past whitewashed villages perched on cliffs, while catching glimpses of turquoise waters and ancient temples.
Southern Europe truly delivers a cycling experience like no other, blending physical exertion, cultural discovery, and scenic wonders into an unforgettable adventure.
Choose your bike itinerary on Bikeit
Eastern Europe
Biking trips in Eastern Europe encompass a fascinating exploration of countries like Estonia, Latvia, Lithuania, and Romania, each offering their own unique charm. From the majestic Carpathian Mountains to the picturesque coastlines of the Baltic Sea, the region's varied landscapes provide an ideal playground for cyclists of all levels.
Starting in

Estonia

, cyclists can pedal through the enchanting streets of Tallinn, with its well-preserved medieval old town and captivating blend of Nordic and Russian influences.

As the journey continues to

Latvia

, the Baltic gem, cyclists can meander through the picturesque countryside, exploring the pristine beaches of the Baltic Sea and visiting the vibrant city of Riga, renowned for its Art Nouveau architecture and lively atmosphere.

Moving on to

Lithuania

, riders can delve into the country's rich history by cycling along Vilnius, the capital city boasting a blend of Gothic, Renaissance, and Baroque architecture.

Lastly,

Romania

offers a truly diverse biking experience, from cycling through the mystical landscapes of

Transylvania

, home to legendary castles and medieval towns, to exploring the charming rural villages of Maramureș and the breathtaking Carpathian Mountains.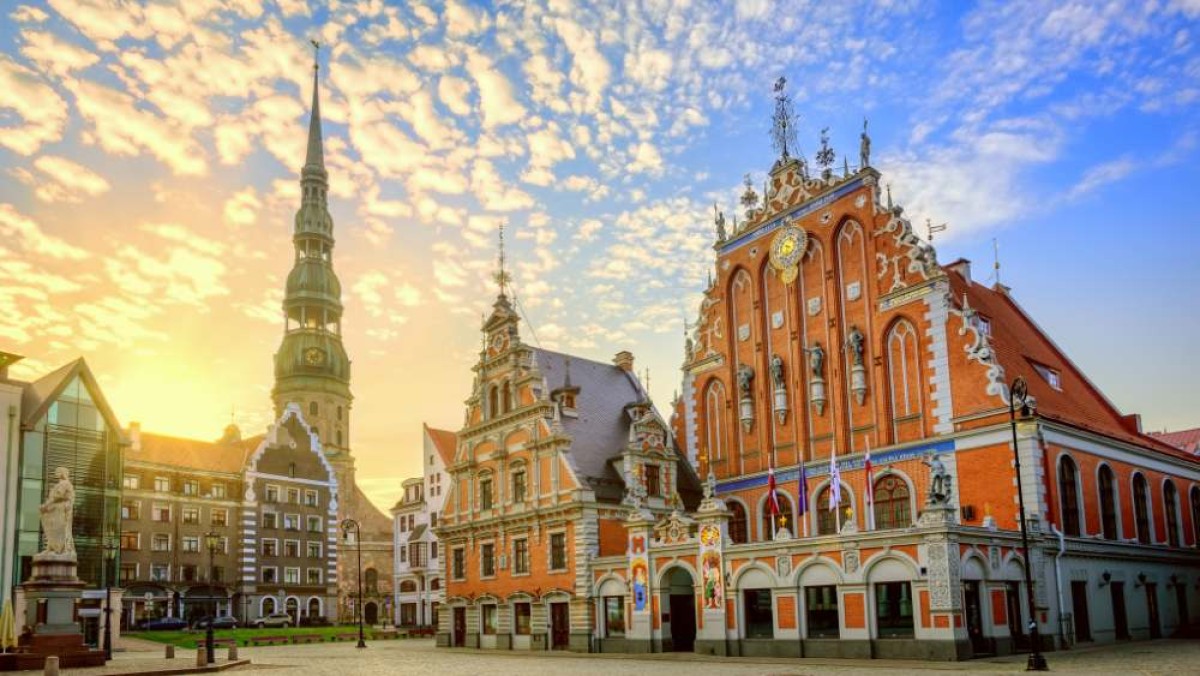 Whether embarking on a self-guided adventure or joining a guided tour, biking trips in Eastern Europe promise unforgettable experiences and an authentic immersion into the heart of this captivating region.
Book your bike trip with Bikeit
Are you prepared to test your passion for cycling? Are you excited about the opportunity to explore some of the world's best travel destinations?
There is no greater option than booking a cycling journey with Bikeit, the convenient and user-friendly online booking platform. Here, you can discover the ideal all-inclusive package for you, which includes accommodations, stage-by-stage luggage transportation, and much more.
What are you hesitating for? Secure your upcoming cycling trip with Bikeit today and embark on a quest to witness awe-inspiring landscapes and unforgettable adventures.