Ireland's Trails and Natural Beauty Attract Trail Runners
Posted: April 23, 2019
Ireland is becoming a growing favorite destination among trail runners, thanks to its extensive trail network, including but not limited to the well-known Wicklow Way, The Burren Way and Kerry Way, among others, and easy access, Ireland is a trail-running paradise.

Which is why Run Wild Retreats + Wellness, a Colorado-based travel company founded by the former editor of Trail Runner magazine in the United States, leads an annual trail running and wellness retreat on the Emerald Isle each September.
This year's Ireland Trail Running + Wellness Retreat, scheduled for September 15 - 21, 2019, takes a group of women trail runners to three of Ireland's 32 counties: County Wicklow, County Clare and County Kerry.

The itinerary features daily guided trail runs ranging from 4 miles to 11 miles, each one varied in terms of its terrain, climate, environment and views.

You don't need any previous experience running trails to enjoy this retreat in Ireland. The daily run distances are doable for those with average fitness, and runners take their time to soak in the views, eat and drink along the way and have a lot of fun. There's never any pressure to keep up and each runner can go at her own pace.

Starting in Dublin, the retreat begins in the trail-running hub of County Wicklow, where they will experience the famous "Wicklow Way" and scenic trails surrounding the town of Glendalough.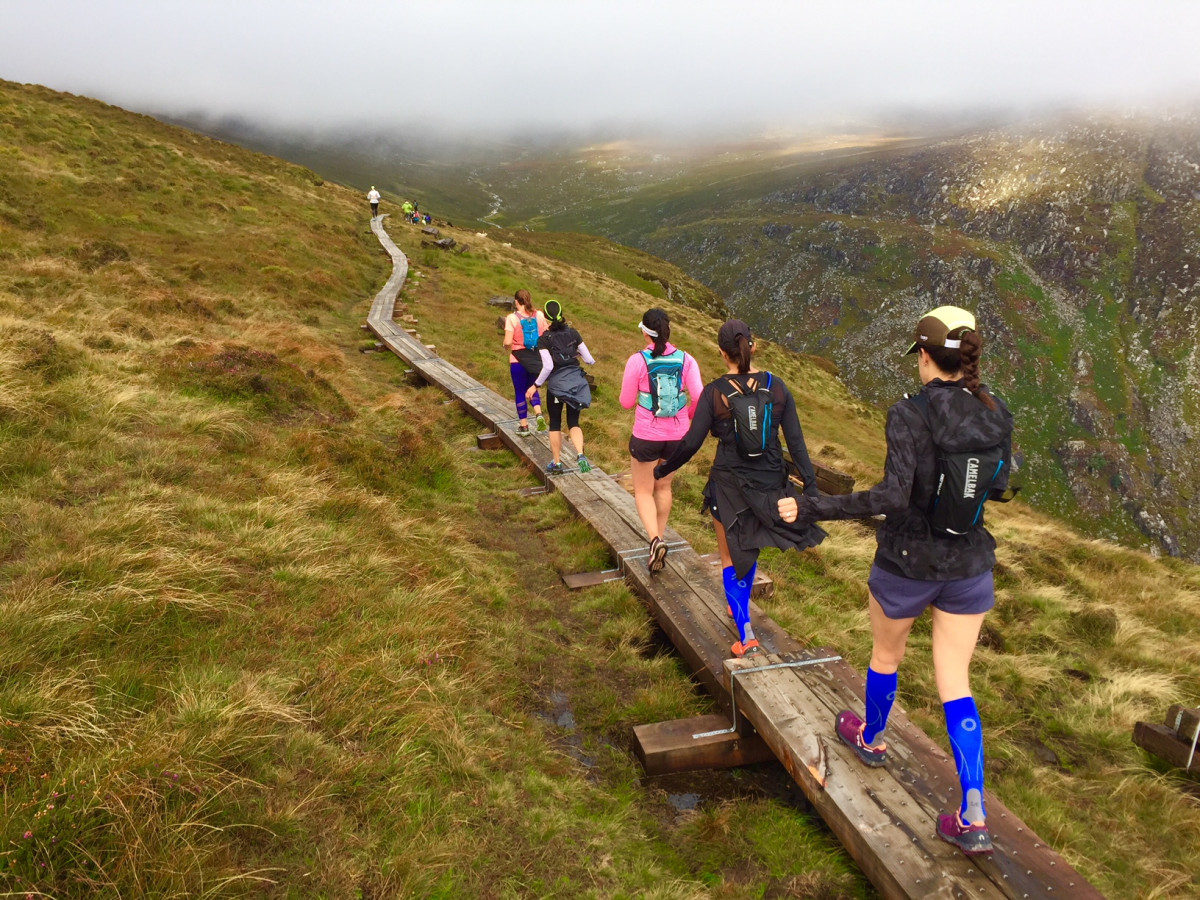 From Wicklow, the tour heads west to the Wild Atlantic Way in order to spend a half-day running along the Cliffs of Moher, from Hags Head to Doolin.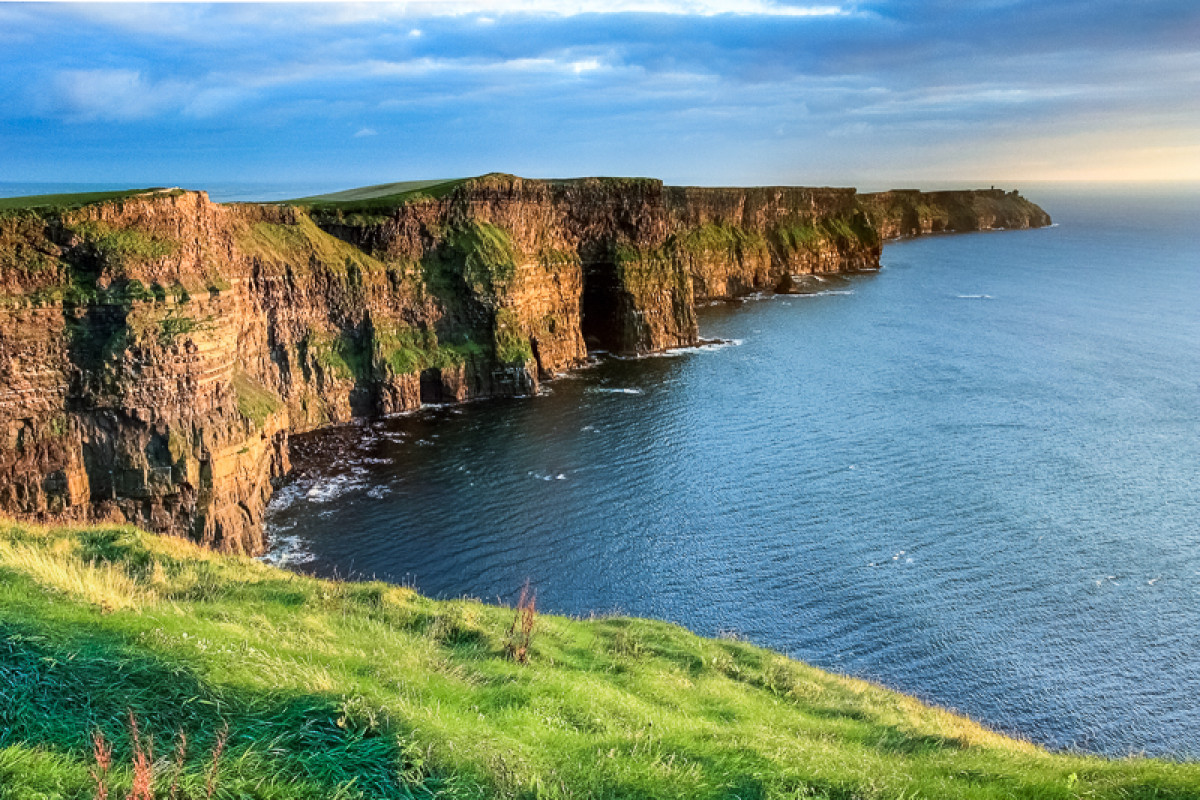 Next we head south to County Kerry, home of Killarney National Park. After settling into our charming hotel on the shores of Lough Leane, we enjoy a gourmet dinner and rest up for the next day's adventure through the Gap of Dunloe.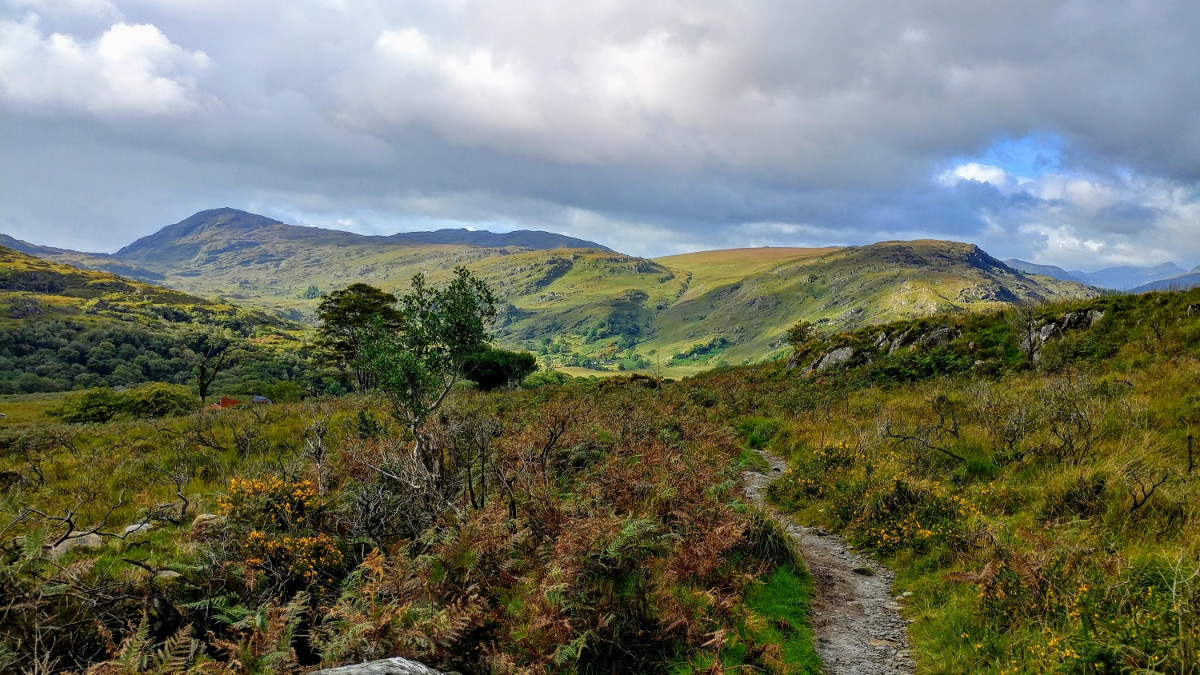 The final big run of the week is also in Killarney National Park along Old Kenmare Road, which we dub "The Waterfall Run" since it takes us past numerous waterfalls and ends at Torc Waterfall, near the immaculately restored manor of Muckross House.

With the group throughout the tour is a retreat leader, who not only oversees the overall flow of the travel and itineary, but also manages the guides and driver to ensure all goes seamlessly. The retreat leader also provides helpful tips for safely and efficiently running on trails, as well as wellness workshops.

Included in the retreat package is accommodation in historic hotels, all meals, transportation, run coaching and wellness workshops.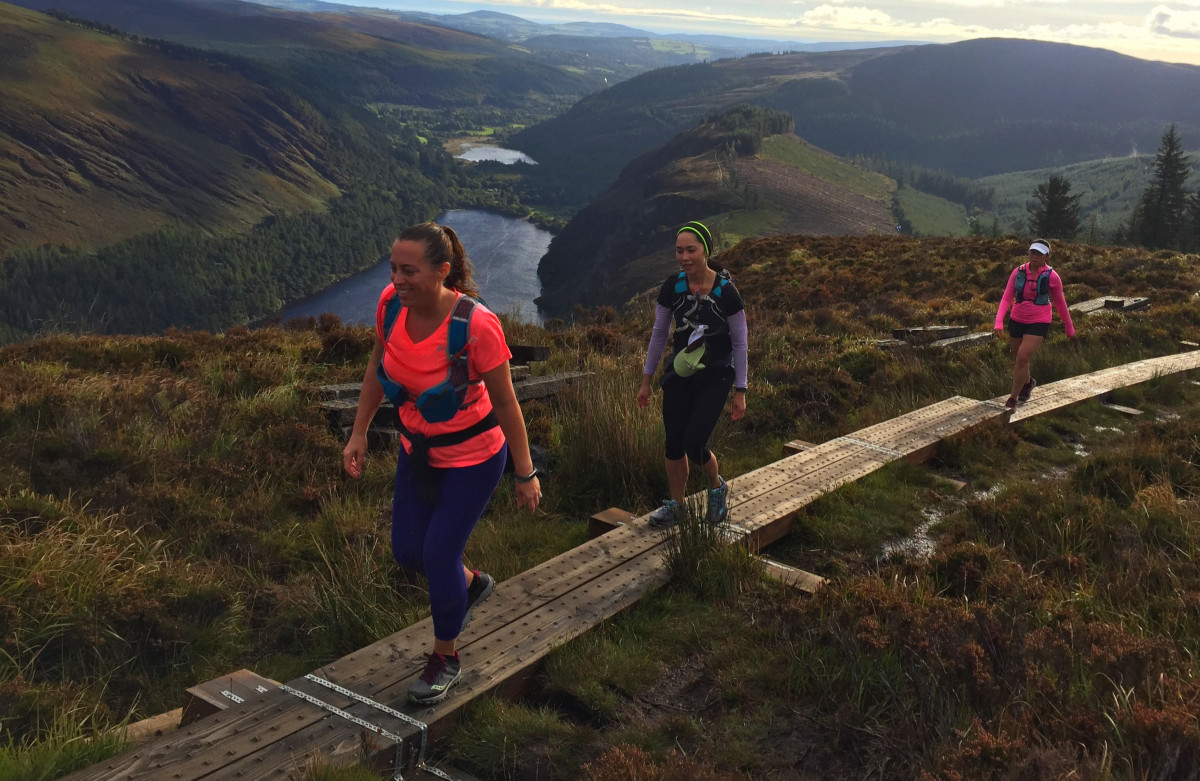 As with all of Run Wild Retreats + Wellness's offerings, the retreat is more than a running vacation; it offers women an opportunity to reinvest in their health and wellbeing by stepping away from their usual routines, to be re-inspired, re-charged and re-invigorated. They learn not only how to run well, but also to be well.
Learn more about this retreat at: https://runwildretreats.com/ireland-trail-running-retreat/

About Run Wild Retreats + Wellness
Run Wild Retreats + Wellness is an IATAN-accredited travel agency and member of the Adventure Travel Trade Association (ATTA) and a Transformational Travel Council Ally. Founded in 2010 by Elinor Fish, its mission is to help women better manage their stress through an active lifestyle centered around healthy, sustainable running. Learn more at www.RunWildRetreats.com