Good Life Expeditions has released three incredible new 2019 destinations: Argentina, Brazil, and Chile.
From the lush green rainforest to snowy mountaintops to the bright turquoise waves rolling on shore – let Good Life Expeditions introduce you to some of the best South America destinations.
Contact our expert travel team today to start planning your transformative expedition to one of our three new destinations!
Argentina
The largest Spanish-speaking nation in the world – Argentina is a country of passion. Featuring tango dancing, pristine glaciers, fertile wine country, and delicious grilled meat, it's no wonder Argentinians love their homeland.
Buenos Aires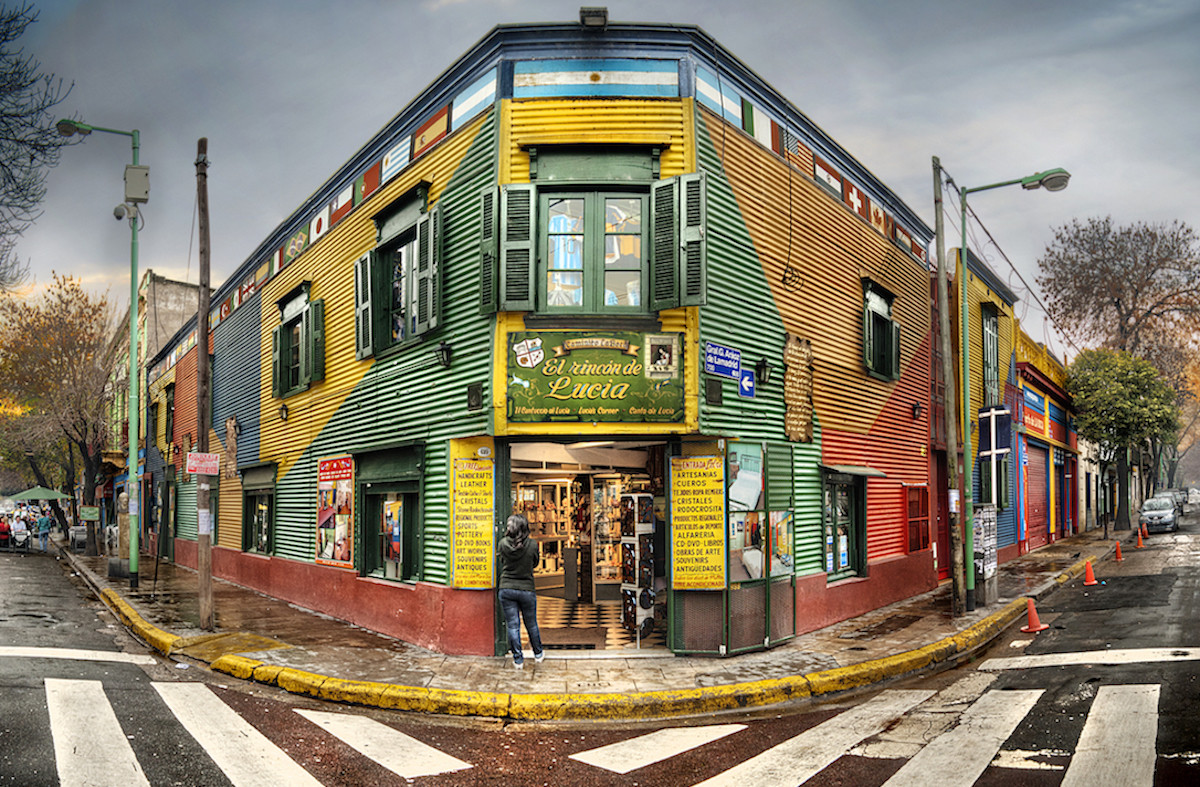 Known as the 'Paris of South America,' Buenos Aires features the architectural beauty of old Europe and the passion of a Latin American all in one. Alive at all hours of the day and night, the city offers incredible history, culture, and nightlife – all packed into an eclectic array of neighborhoods. On a Buenos Aires Getaway, visitors can sample the many flavors the city offers. From the colorful buildings of La Boca to the palaces of Recoleta to the cobblestone streets of San Telmo – there is excitement around every corner. Wrap up your evening with an exciting tango show.
In your free time, there is no shortage of exploring to be done. Local artisanal markets, antique shops, and high fashion boutiques abound in the city, perfect for shoppers. While historic outdoor cafes and barbeques – famous for their Argentine meat – make for the best resting point during a busy day. Witness first-hand the incredible mix of cultures that call Buenos Aires home.
Iguazu Falls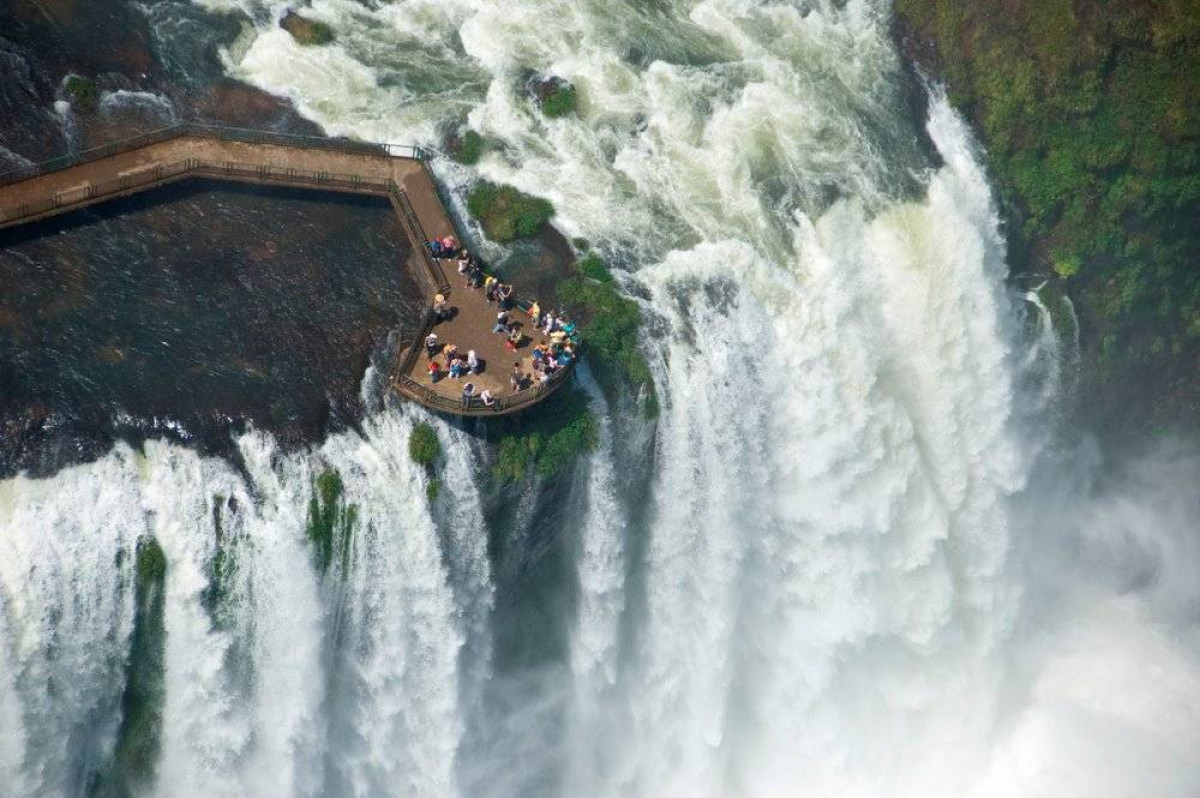 Exploring Iguazu Falls can mean anything from a walk across the many elevated pathways, to a boat ride to feel the powerful spray of the falls, to even an eco-friendly train ride for a responsible and one of a kind travel experience. Split across the border of Argentina and Brazil, this 3km network of waterfalls is some of Mother Nature's finest work and has earned its place on the list of the New Seven Wonders of the World.
For those with the time, we recommend you head to both sides on a trip to Iguazu Falls because each part of the falls offers something unique, and the national park of each country features new and exciting views. From Argentina, you can cover more ground in a single day – visiting well-known spots like the Devil's Throat and taking to the water on a boat ride. From Brazil, you can take it easy and enjoy a half-day tour where you will be rewarded with incredible panoramic views of the falls.
Both are also located in a jungle environment, meaning they are over-flowing with flora and fauna. Be on the lookout for a rainbow to appear in the back of your photos!
El Calafate, Patagonia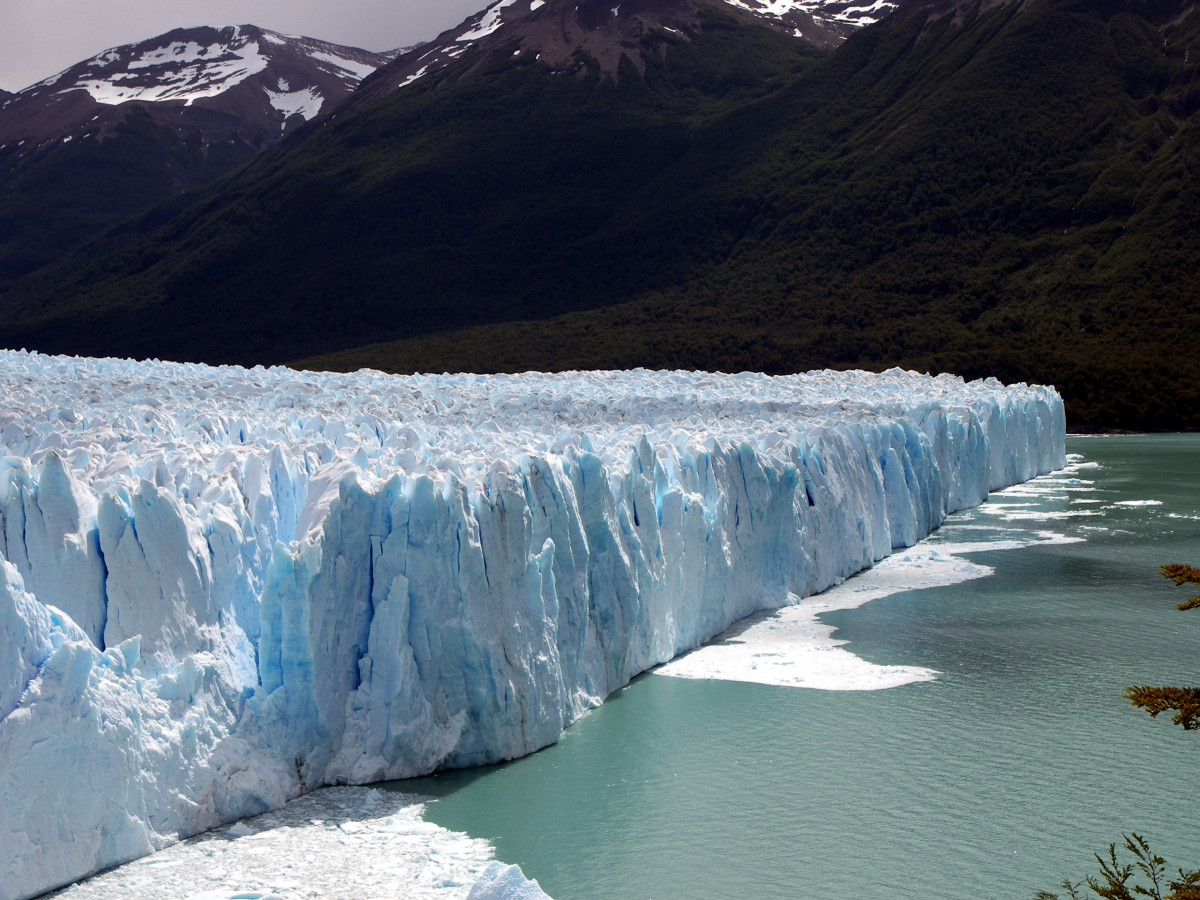 El Calafate is the gateway town to nearby Perito Moreno Glacier.
One of the main destinations in Patagonia, El Calafate is an amazing place to see striking glaciers and beautiful mountain vistas. Conveniently located, it is also a great stop between Torres del Paine and El Chalten – other Patagonia highlights.
Though there is plenty to do in the area, there is no denying the fact that the highlight of a visit to El Calafate is the nearby Perito Moreno Glacier. Surrounded by Patagonian Ice Fields that are second in size only to Antartica, the region is known for the incredible glaciers that seem to appear out of nowhere between gorgeous mountains and piercingly blue lakes. Perito Moreno is one of 48 glaciers in the ice fields and is a part of the network that makes up the world's third largest reserve of fresh water. See it for yourself on an Ultimate Argentina adventure!
Brazil
Feel your heart beat to the pulse of Brazil. This giant country is home to the living and breathing Amazon Rainforest, home to more species than any other place in the world, as well as roaring waterfalls, pristine white sandy beaches, and cities full of rhythm and flavor.
Rio de Janeiro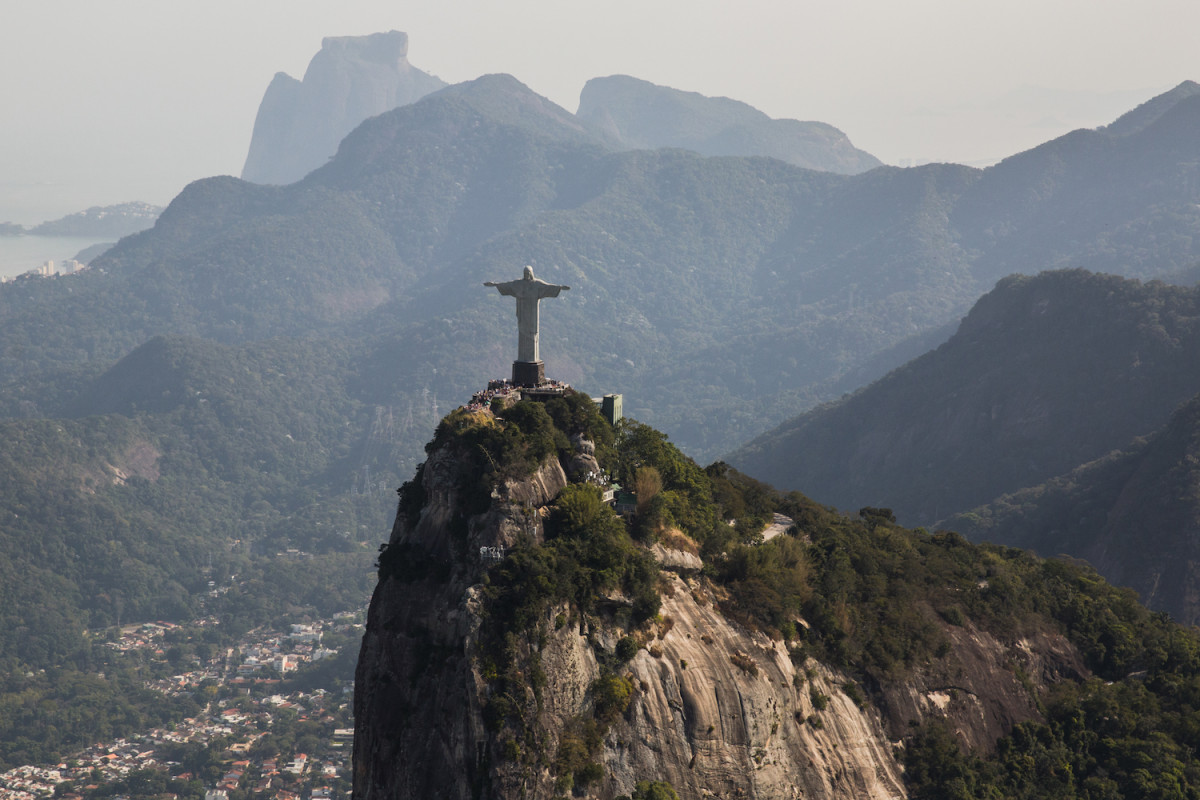 With over half of Brazil's 200+ million person population living in cities, the metropolitan hubs here offer something for everyone. A hub of beautiful beaches, buzzing nightlife, stunning scenery, and captivating culture, Rio de Janeiro is no exception. Colorful culture pulses in the streets as you explore every nook and cranny filled with exciting surprises.
As the previous capital of the country Rio has one of the major international airports, and also offers a diverse range of activities. Spend time exploring, bar hopping, and enjoying this one of a kind city on a Rio de Janeiro Highlights itinerary.
For incredible views of Rio's expansive cityscape take a cable car up to the summit of the famous Sugar Loaf mountain and visit the iconic Christ the Redeemer statue. The beaches that make up this seaside city are iconic and offer the perfect nearby escape for surfing or relaxing. The lush rainforest of the city has plenty of hiking trails, as well as a colorful collection of flora and fauna. Sports enthusiasts can head to Maracanã Football (Soccer) Stadium to join the immense 100,000 person crowds. Feel the energy of the heart-stopping games that have taken place here. Enjoy the rhythm of the city by taking a dance class or listening to the Samba anthems of the country that are the soundtrack to Carnaval. No matter your interests or travel style, this city is ready to welcome you, Brazil style.
Paraty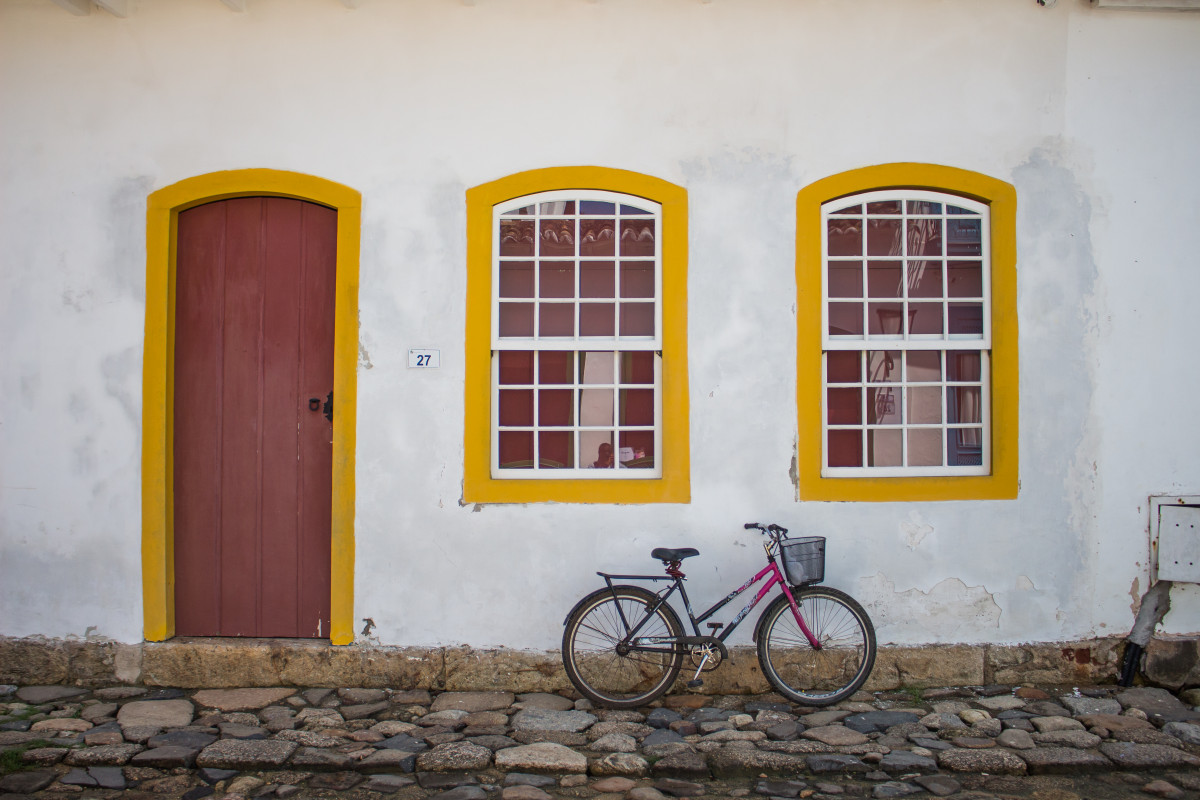 On an expedition to Paraty, it feels like a walk through history. Tour and explore the historical center of the city. Founded in 1667, this charming town was a key economic center due to the 250 sugar factories there and its use as a harbor for gold and precious stone exportation. Now it has become famous for its incredibly well preserved colonial center which boasts harmonious architecture and colorful houses with wrought iron balconies.
We also recommend a schooner trip around the bay. Explore some of the nearby pristine beaches of the area as you cruise the crystal clear waters. Or travelers can explore the Parque Nacional da Serra da Bocaina. This protected Atlantic rainforest offers a gorgeous backdrop for the crystal waters and some wonderful hiking for the more adventurous travelers.
Ilha Grande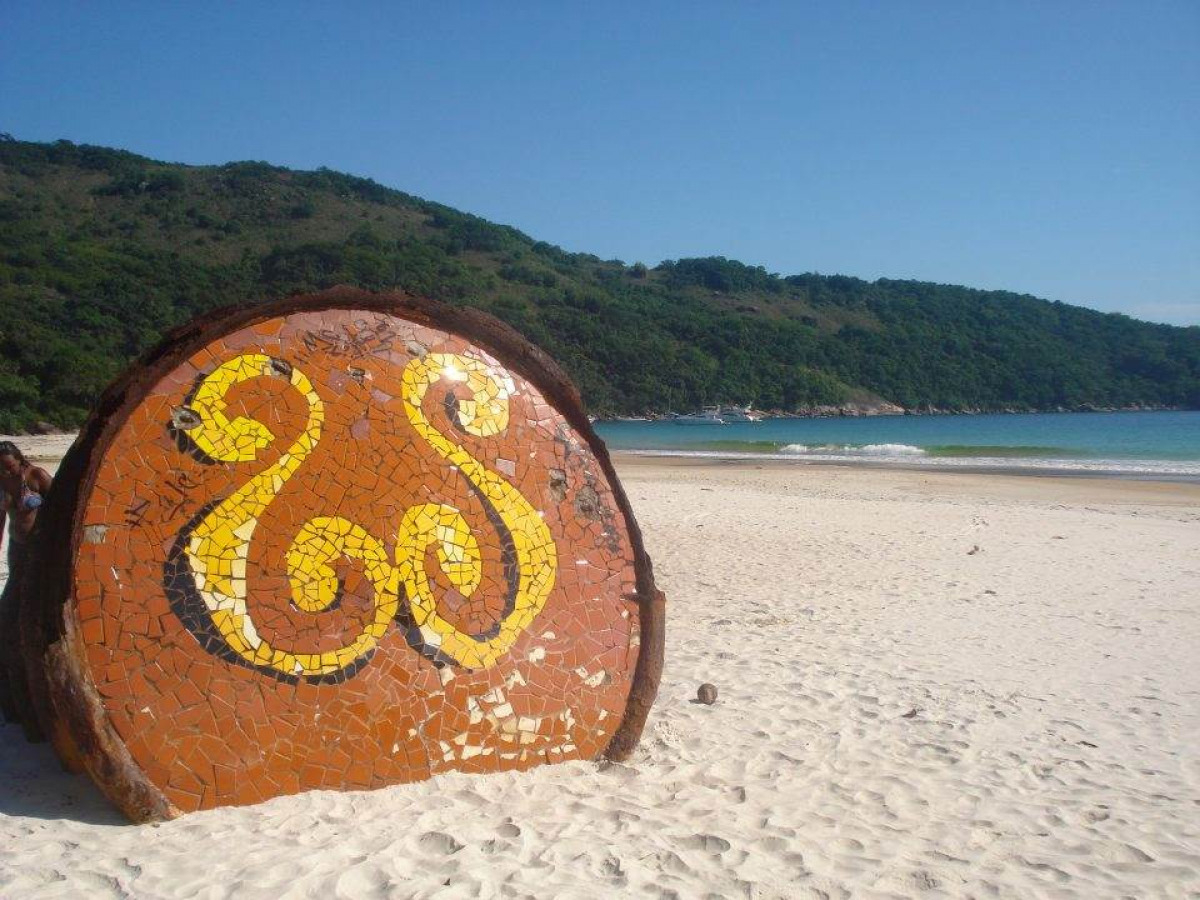 Ilha Grande has a deep dark past that helped it become the paradise that it is today. Originally a lair for dangerous pirates, then a leper colony, and most recently home to one of the highest security prisons of Brazil, the island was untouched by developers and resorts until the jail closed in 1994. This lack of inhabitation, tourism, and outside hands, has preserved some of Brazil's most pristine and untouched Atlantic rainforest and also conserved the stunning coastline. Thankfully, almost 84% of this paradise is protected. On Ilha Grande you can find the last of many endangered jungle species such as the brown howler monkey, the Amazon parrot, and the maned sloth.
With no cars or motorized vehicles allowed on the island, prepare to explore on foot. Flawless beaches and towns that feel stopped in time welcome visitors with a charming local Brazilian energy only possible on an island that has been recently inhabited. The enchanting Lopes Mendes beach is popular among surfers, this 2.4km long beach is only accessible on foot. Take a 45-minute boat ride and then hike another 30 minutes to reach this tranquil paradise. Along with exquisite white sand and crystal clear waters, you will find transparent streams, a little chapel, and a mosaic-covered barrel decorating the beach.
Buzios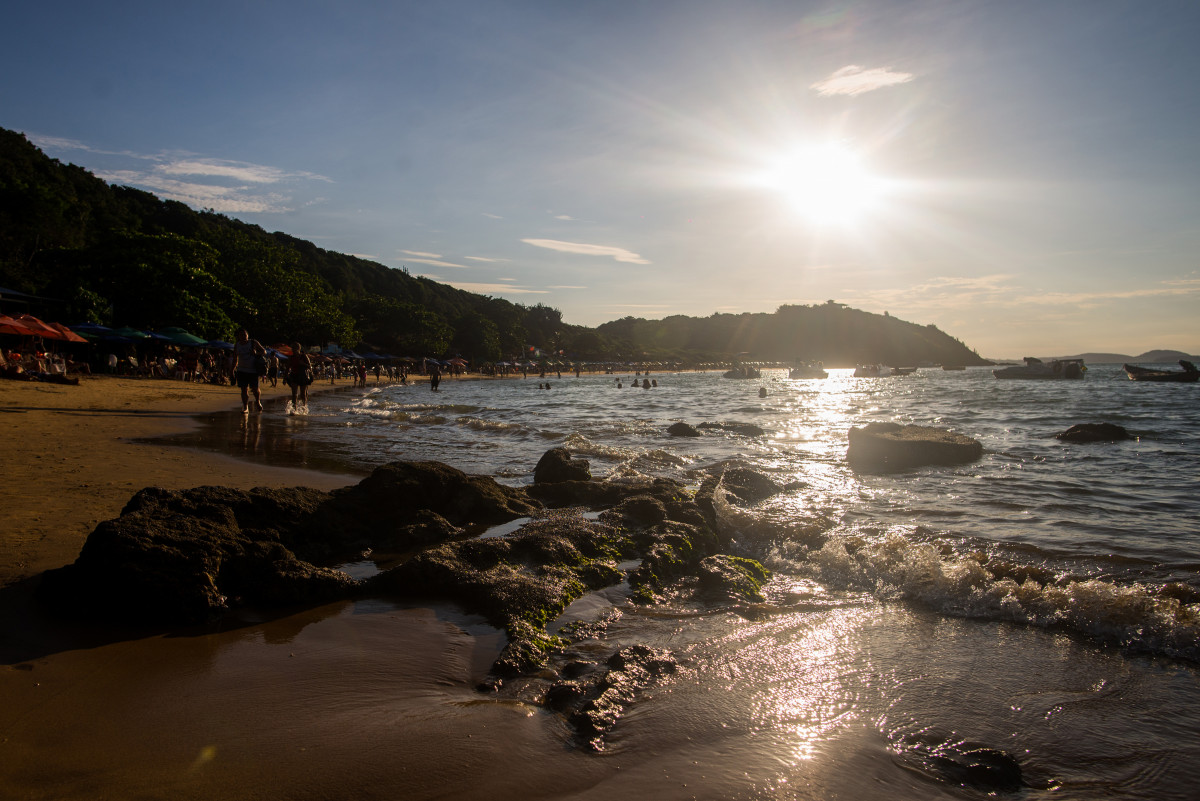 Visiting the Buzios beaches is like taking a trip to endless sandy, sparkling blue sanctuaries. Given that the area is a peninsula, your experience may vary depending on the shore you're on. There is truly a beach for everyone. On the west coast of the peninsula, you can find calm and clear waters perfect for families or travelers looking to relax. On the east coast adventurers will delight in the wild waves and open waters that are perfect for surfing and adventure sports.
The popular João Fernandes beach, one of the most iconic sandy spots in Buzios. Take a dip in the ocean and also head to the nearby overlook for photos and beautiful vistas. Then head over to Canto beach for an hour more of relaxation and swimming. Of course you can't miss the pop culture history of Buzios with a visit to Bardot shore and the Brigitte Bardot Statue. The area famously became a hotspot when the French actress declared her love of Buzios after a visit with her Brazilian boyfriend in the 60's. Following your stroll down memory lane, visit a few more monuments as well as Armação beach, Ferradura beach, and Geribá beach to take in some more of this peninsula's sandy shores.
Chile
Along the southwestern spine of South America, Chile spans 4,270 km (2,653 mi) of coast. A country filled with jagged mountain peaks, Mars-like desert, sunny wine country, and more – a breathtaking adventure awaits.
Santiago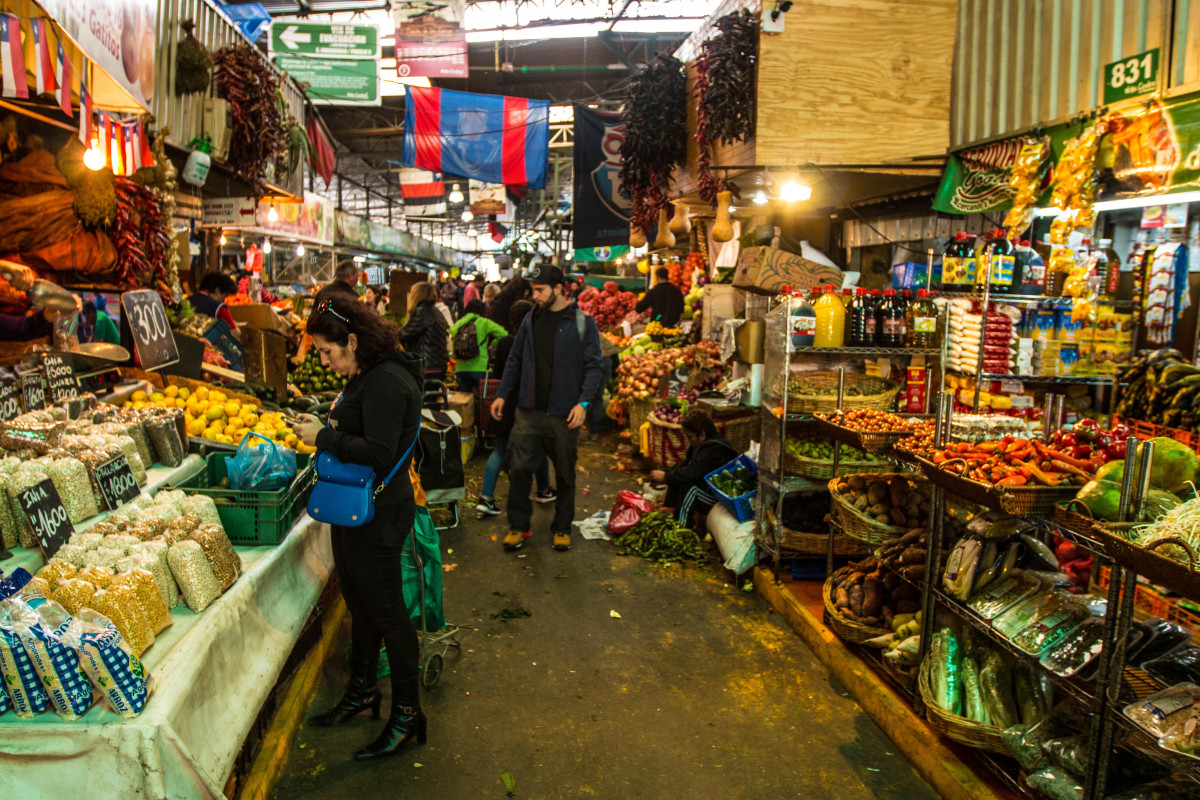 With the Andes Mountains creating a half moon border to the east and the entrance to the coast to the west, Santiago sits in a valley. Head to the city center for a walk through the fascinating history and politics of Santiago. Tour the Government Palace La Moneda and the main square. Then take time to explore some of the most charming neighborhoods of the capital city. Start in Barrio Bellavista, where you can spend a whole afternoon bar hopping from one outdoor beer hall to the next. Then head to Barrio Lastarria to get lost in the winding streets of boutique shops, artisanal desert stores, and vintage flea markets.
Of the many museums scattered throughout the city, the hidden garden oasis of La Chascona is one of our personal favorites. This was Chilean poet Pablo Neruda's home where he famously built to resemble a ship. Another unmissable museum is the Museum of Memory and Human Rights. Honoring the citizens whose human rights were violated during the dictatorship from the 1970s to the 1990s, the museum offers a peek into Chile's tumultuous past. Round out your day atop one of the city's many lookouts. Cerro San Cristobal offers some of the best views of the expansive cityscape. Visitors can climb the hill or take a scenic cable car ride.
While the perfect starting point for any Chile journey, travelers can focus their trip on the capital city on a Santiago Highlights tour!.
San Pedro de Atacama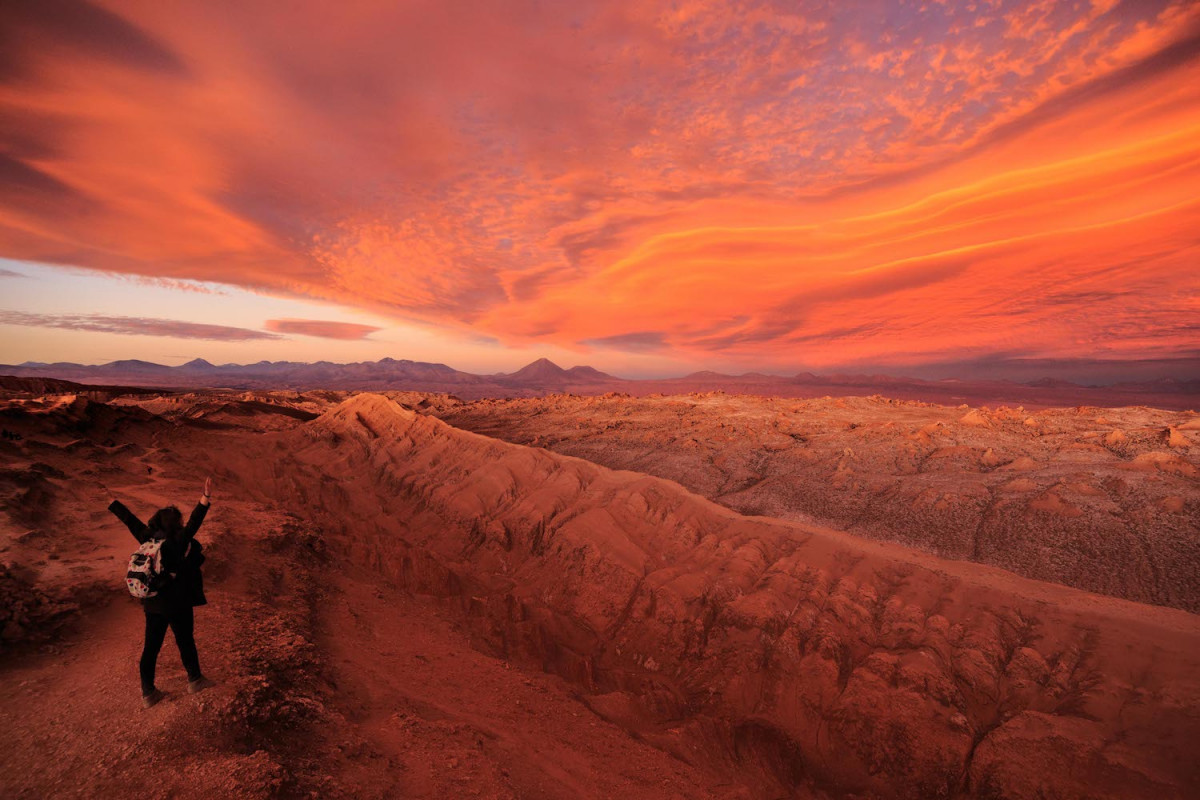 San Pedro de Atacama desert offers Mars-like landscapes to bike through, hike across, and trot around on horseback. Nothing beats the sunsets in the famous Valle de la Luna, and the desert is home to such unique terrain that NASA uses it as a testing site for Mars-bound projects.
Visit the Tatio Geysers, a true manifestation of Mother Nature's beauty. The volcanic geothermal field not only gives you a wild experience with geysers shooting 50 m (164 ft) into the air but also contrasting mountains and diverse flora and fauna make the site unlike any other in the world. Or tour through the most extensive plain in the area which will lead you to the Salar de Atacama. This salt flat is one of the most important lithium deposits on earth and home to a myriad of flamingos.
The various lagoons of the region are another great way to spend a day. Perhaps head to Laguna Caxa, a staple of Los Flamencos National Reserve. Located at 2,300 meters (7,545 ft.), the lagoon is divided into sections by salt crusts creating a mirror effect. Or head to the gorgeous Miscanti and Miñiques lagoons. The little lakes are surrounded by multicolored mountains and endemic flora and fauna. Take a trip out of this world by Discovering San Pedro de Atacama.
Easter Island
Jet 3,700 km (2,299 miles) off the mainland coast, and you will find the mysterious Easter Island. A UNESCO World Heritage Site, this isolated piece of land is famous for its iconic moai statues. The native Polynesian inhabitants call their home Rapa Nui. Travelers will be greeted by an oasis of enigmatic culture, snorkeling, white sand beaches, and other ecotravel highlights on an Easter Island Getaway.
This Polynesian land is famous for its iconic moai statues that have puzzled travelers and historians for years. Their intimidating mass, and disproportionate head and body size make all viewers wonder how on earth they were scattered so strategically across the islands, and what they really represent.
Torres del Paine, Patagonia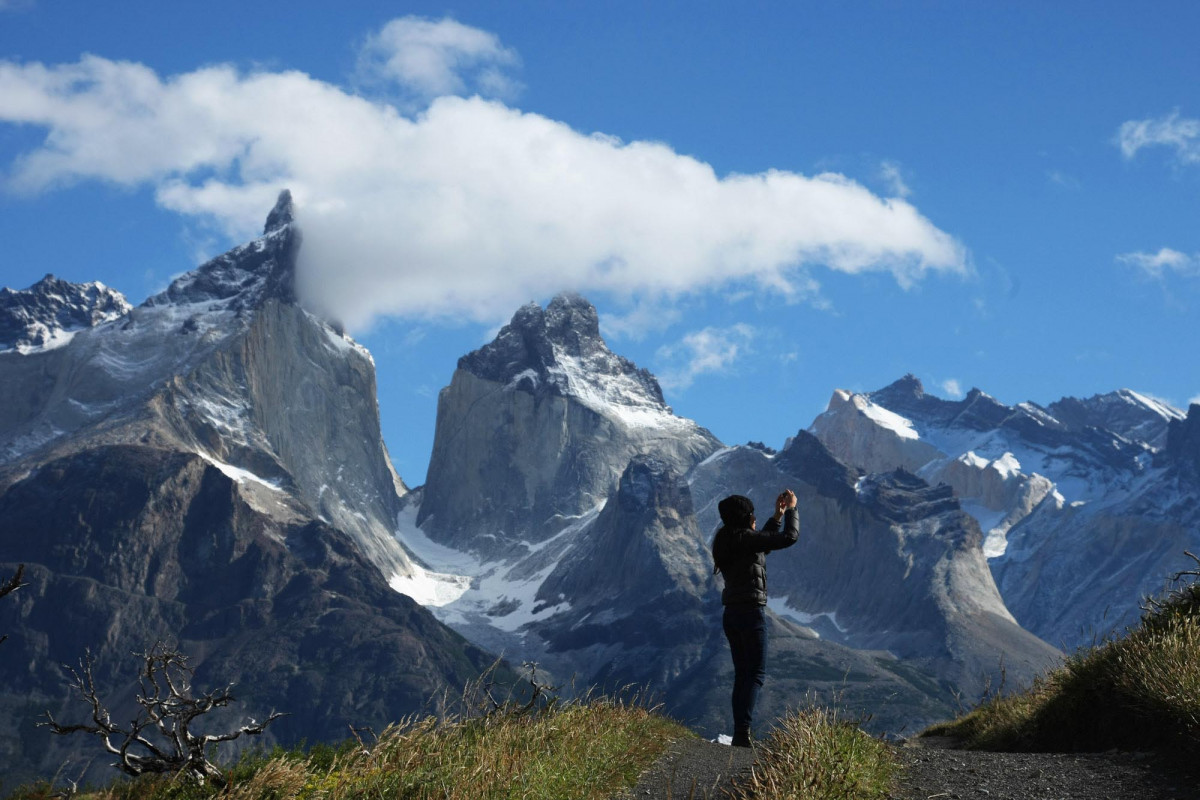 Arguably one of the most beautiful places on the planet, dazzling glacier fed lagoons, wind-carved mountains, and dense forests await in Torres del Paines National Park. This National Park is straight out of a storybook. With landscapes ranging from teal lakes to emerald forests, towering peaks to massive glaciers – it's like a dreamland. Although the highlight is almost certainly the triplet of granite pillars towering in the center of the park.
Most famous for its "W-Trek," trekkers journey from far and wide during the southern hemisphere's summer to hike. This 4-day adventure brings you to the famous towers for which the park is named. Trek highlights include spotting Glacier Grey – a part of the Patagonian ice field – being surrounded by mountain peaks in the French Valley, and posing in front of the glacial lagoon with the Torres in the background.
For a more relaxing journey, travelers can embark on a Patagonia Expedition. Take day trips and hikes to see the highlights. Spend some time on the shores of Grey Lake to spot floating glacier pieces and icebergs of all different colors. Trek to Lake Nordenskjold, Lake Pehoé, and the beautiful waterfall Salto Grande, to spend a day among some of the bluest water you will ever see.
---
Visit the Best South America Destinations with Good Life Expeditions
Good Life Expeditions is a responsible travel agency and operator owned 100% by our partner non-profit MEDLIFE, giving us a different motivation when we plan trips. Our goal is to create authentic, life-changing, and socially responsible experiences for travelers no matter your taste or travel style. Beyond that, we hope to turn the awe our travelers feel into action to support communities that need it most.
Take confidence knowing that you're directly supporting the people and communities you encounter. In addition to our profits funding MEDLIFE, we work with local hotels, providers, and guides with sustainable and eco-friendly practices. Many of them also have their own community projects and NGOs that they support.
Contact us today and let our expert team serve as your travel guide in our new South America destinations – Argentina, Brazil, or Chile!