There's so much to do and see in Peru – of course, Machu Picchu can be found at the top of many traveler's bucket lists, but there's so much more. For me, after many years living in South America, one of my favorite experiences has been my Peru Amazon tour.
Of course, the Amazon rainforest is remote and isolated, so you may think you don't have time to fit it into your trip to Peru. However, with daily direct flights from Cusco or Lima to the city of Puerto Maldonado, the gateway to the Amazon in south Peru, it's really easy to add on a few days in the jungle to your itinerary. So, you'll find that Paddington's deepest darkest Peru is actually quite easily accessible. Keep reading to learn more about my Amazon jungle experience, and how to plan your own Peru Amazon adventure.
Good Life Expeditions can arrange an unforgettable trip to the Amazon as an add-on to any of our Peru itineraries. Contact us today to start planning your Peru Amazon tour.
Peru Amazon Tour: The Journey Into the Deep
Flying to Puerto Maldonado is an experience in itself – witnessing the lush, never-ending rainforest from above, punctuated only by meandering rivers and streams. You get a real sense of the vastness that you're about to encounter, so make sure you get a window seat!
When I landed, I was greeted by a friendly face from the lodge I was staying at, and after finding other guests, we were driven to the company headquarters just a few minutes away, to repack our luggage. You're encouraged to only take what's necessary, to reduce the weight for the canoes, and the staff that has to carry them. We then took a scenic 40-minute drive, quickly leaving chaotic Puerto Maldonado behind us.
At the village of Infierno, we boarded the 20-foot covered motorized canoes and started our journey up river. It took 3 hours to arrive at our jungle lodge – Refugio Amazonas, a 10-minute walk from the riverbank, hidden in the foliage.
Jungle Accommodation on a Peru Amazon Tour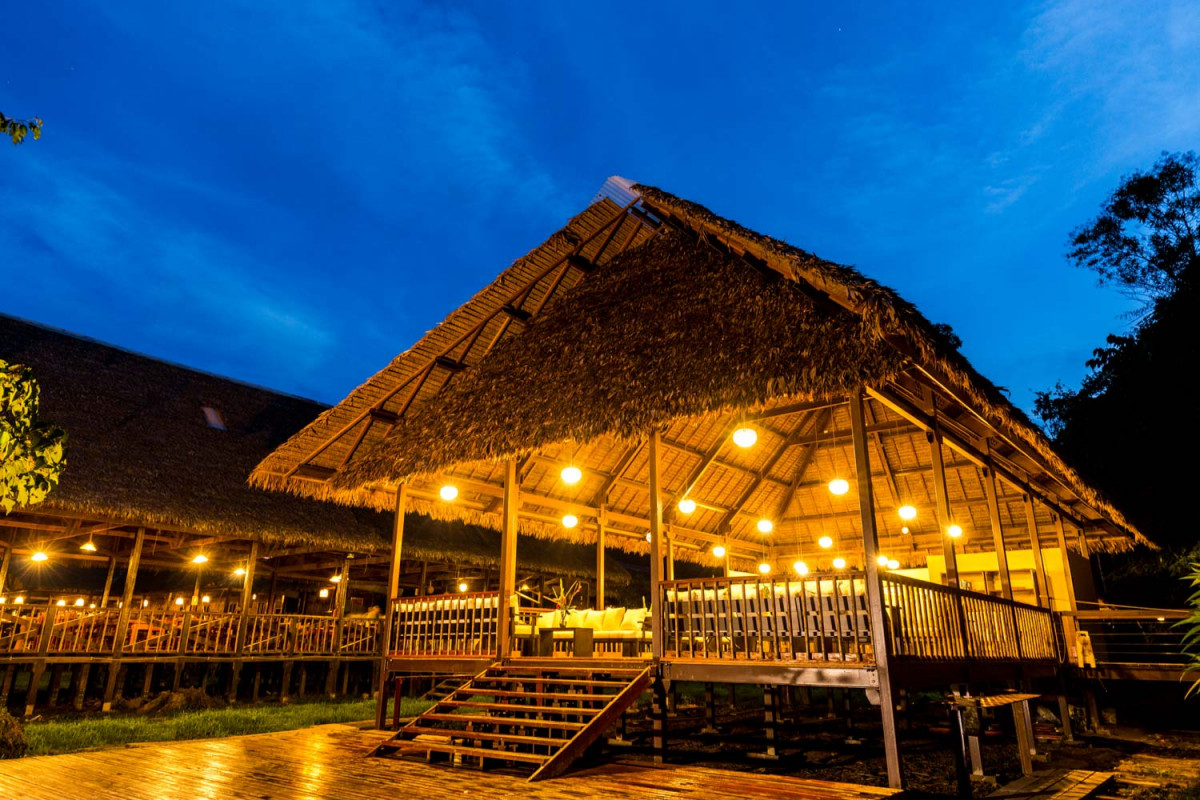 As Refugio Amazonas emerged from the trees, I was instantly impressed – a beautiful wooden structure – all open and airy, blending effortlessly with the surroundings. Rooms are spacious and tastefully decorated with wood and light fabrics, with mosquito nets provided. There are several categories available, and most are en-suite with hot showers. My room only had three walls, with one completely open to the jungle – such a great experience to lie in the hammock taking in the sounds and sights of the jungle. The communal areas include a huge open plan dining area, mezzanine loft, cozy lounge, and bar.
This is one of three Amazon lodges offered by Good Life Expeditions. Posada Amazonas is only an hour upriver from Infierno, which we passed on the way to Refugio Amazonas. Despite the proximity to Puerto Maldonado, there's still plenty of opportunities to spot wildlife like squirrel monkeys, howler monkeys, parrots, and macaws.
Then there's Tambopata Research Center (TRC), which is a further 4 hours upriver from Refugio Amazonas. One of the most remote lodges in all of the Amazon, and the only one inside the Tambopata National Reserve, TRC understandably requires a longer journey time. So guests stay the first night at Refugio Amazonas, before continuing on to TRC the next day, which is what I did. But it doesn't feel like a crazy long trip – the canoe ride is all part of the Amazon experience. We stopped at an incredible macaw clay lick along the way, and the whole journey was a series of animal sightings that our guide pointed out.
All three lodges offer comfortable accommodation, luxurious in fact by jungle standards. Some have incredible suites with private terraces and plunge pools! The food is also excellent with delicious and varied buffets of regional and international favorites served up three times a day, with snacks in between.
Wildlife Encounters on a Peru Amazon Tour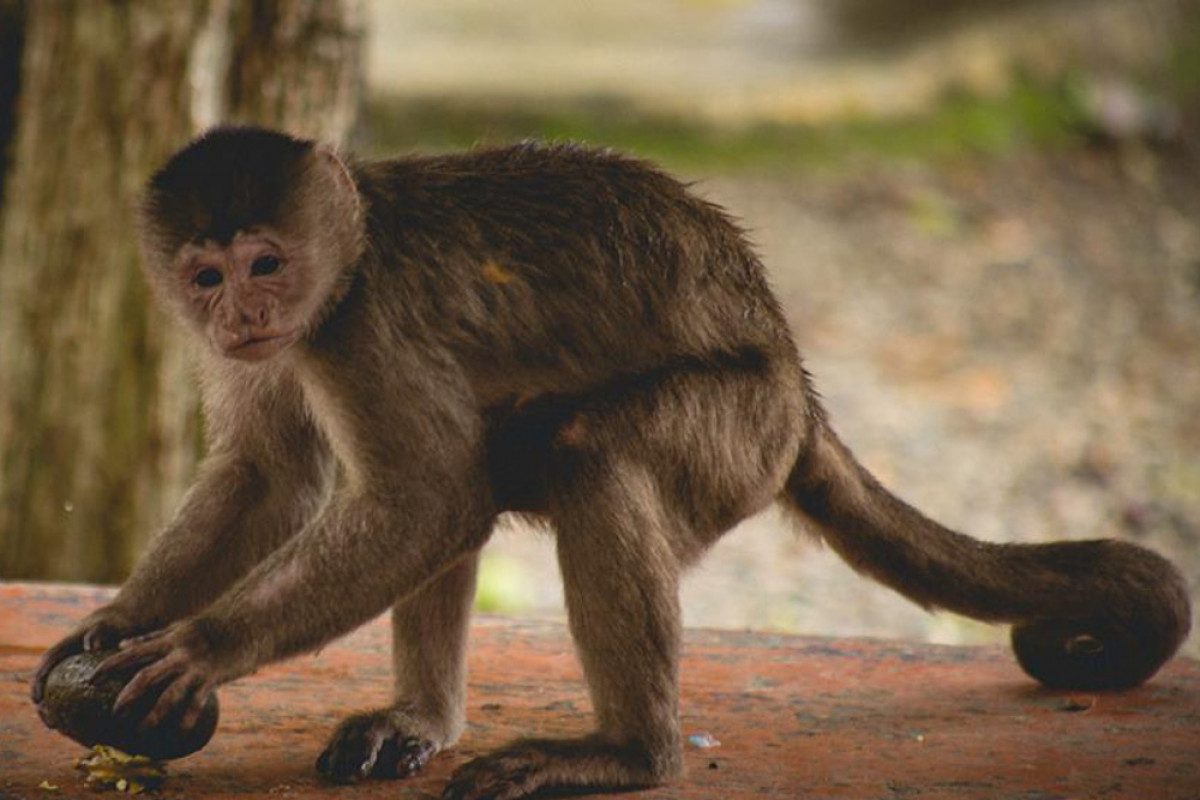 Of course, this is the reason you want to visit the Amazon – the chance to get up close with the flora and fauna of the most biodiverse ecosystem on planet earth. Just walking through the jungle canopy is mesmerizing – the trees, vines, the sounds and more. The expert guides have trained eyes and ears, and spot the tiniest and most wonderful sights, like leaf-cutter ants and hidden tarantulas. I enjoyed an incredible night walk through the forest in search of all kinds of creepy crawlies. And by day, I never would have spotted sleeping sloths and monkeys high in the canopy without my guide Listen.
One of my favorite encounters was a huge herd of over a hundred white-lipped peccaries (wild pigs) walking through the forest, the loud sound of chomping as they grazed on fallen brazil nuts and other finds. Another spectacular sight is the Chuncho macaw clay lick, with hundreds of parrots and macaws congregate to feed on the nutritious clay. The guides provide telescopes for an up-close look, and it's a great photo opportunity. Depending on which lodge you're staying at, you'll have the chance to climb canopy towers, visit oxbow lakes, follow floodplain trails and much more. If you're lucky, you may spot the elusive jaguar along the river banks – the guides say that 24% of their visitors spot a jaguar!
Eco-Friendly and Sustainable Peru Amazon Tour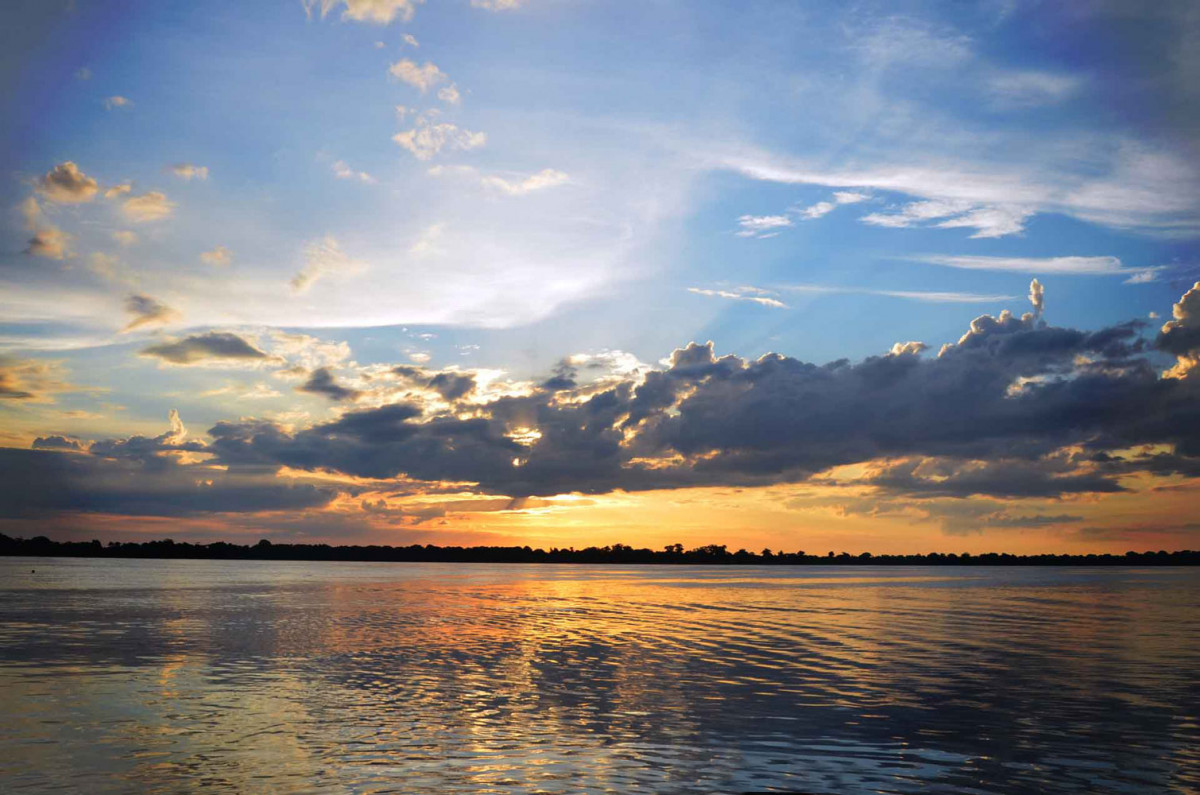 Like all eco-conscious travelers, you may wonder about the impact of your Peru Amazon tour on the surrounding environment and local communities. This is a big priority for Good Life Expeditions and the reason we work with these three lodges.
All are eco-friendly properties. Electricity is only run at certain times of the day – it's enough to charge your devices, and have light in the evenings, but helps to reduce their carbon footprint. Biodegradable toiletries are provided, and guests are encouraged to limit their water consumption.
The lodges work closely with local communities – many of the staff are recruited and trained from the local villages, and they run outreach programs to teach locals about sustainable farming and development in the Amazon. Locals are encouraged to harvest brazil nuts on lodge property, which is much better for the environment than slash-and-burn farming – a big problem in the area. Posada Amazonas is actually owned by the community of Infierno, and they share in the running of the lodge – evidence of how the Amazon can reap financial reward for communities without destroying the rainforest.
The properties also lead conservation and research efforts in this part of the Amazon. Tambopata Research Center, as the name implies, was started as a base for scientists conducting conservation and research projects with macaw populations. It's still a research center, and guests have the opportunity to join lectures by resident scientists and talk to them about their work.
Book your Peru Amazon tour with Good Life Expeditions
We're ready to bring your Amazon dreams to life! We recommend a 4 day / 3 night Peru Amazon tour, either to Refugio Amazonas, or combining it with TRC. However, shorter or longer trips are of course possible, and we're ready to create the perfect personalized trip just for you. Our expert travel team can advise on all the arrangements from flights, to which lodge you should pick.
Whether you're looking for an Amazon adventure at the end of a Service Learning Trip with MEDLIFE, or to include this experience as part of an unforgettable vacation to Peru, contact us today to start planning.