During the early spring of 2021 Sherpa Heritage Trails organized a mountain clean up on the trails of the Pikey Peak trekking route in Nepal. With a team of six members we hiked & picked trash on the trail in the lower Everest region for five days. Most picked rubbish were plastic bottles, small fruit packs & straws, and candy or noodle soup wrappers.
The clean up ended in Salleri where the bags with trash were handed over to the local authorities for proper disposal.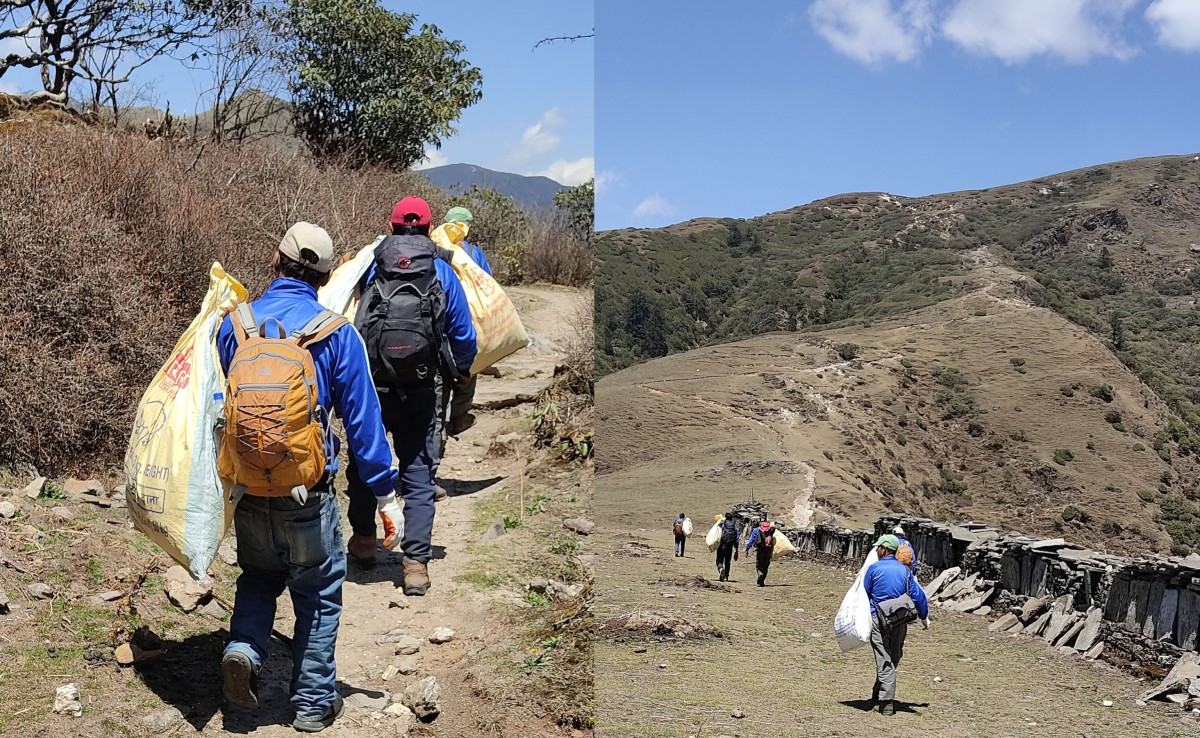 During our clean up we received enthusiastic response of both locals and local teahouse owners, Himal FM and the local mayor. Immediately ideas and thoughts were shared about raising awarenss amongst (Nepali) tourists, and about proper waste management on the trekking route.
So, to be continued...!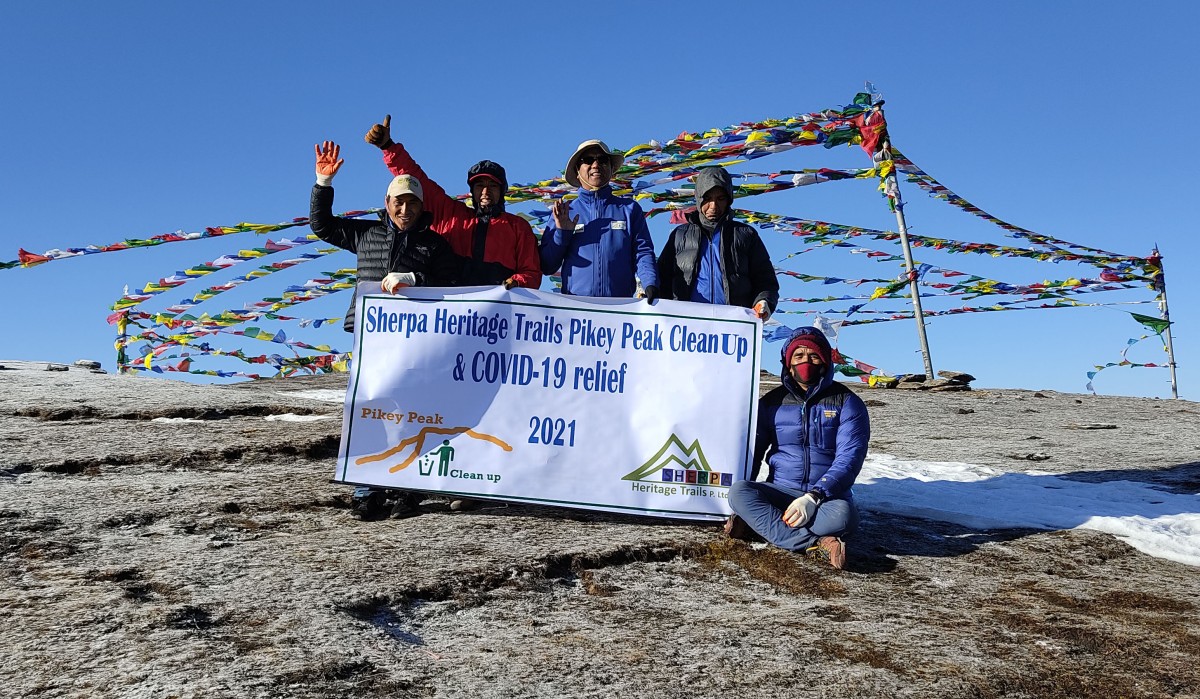 The mountain clean up was part of a COVID-19 relief campaign. The staff received a pay out in food packages. Furtheron we were able to hand out food packages to several local villages in the region, two orphanages in Kathmandu, and to our regular guides & porters.