Sherpa Heritage Trails received Travelife Partner certificate
Posted: April 8, 2021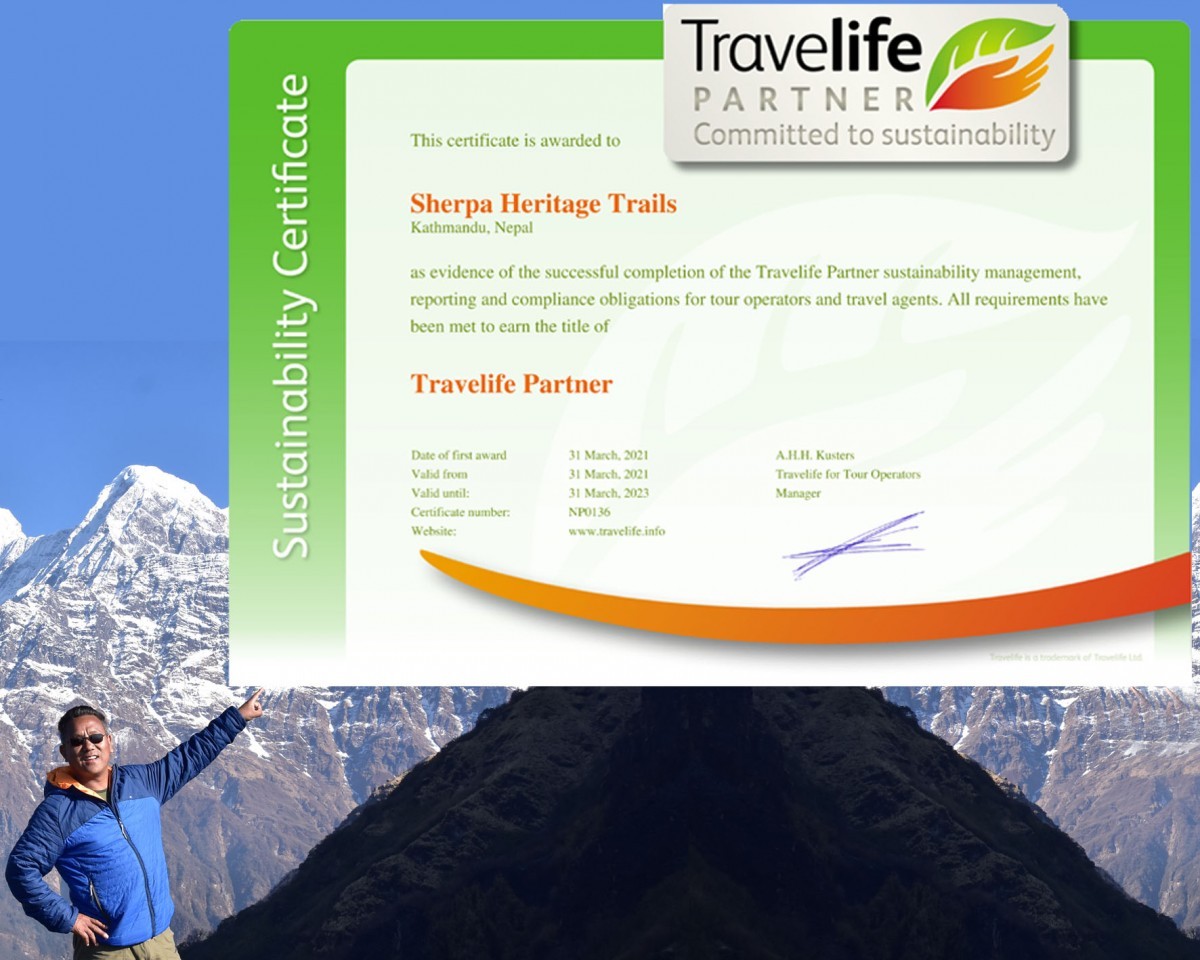 In the first week of April 2021, Sherpa Heritage Trails received the Travelife Partner certificate. The certificate is in recognition of the long-term efforts and frontrunner position of Sherpa Heritage Trails regarding sustainability and Corporate Social Responsibility.
We comply with more than 100 criteria, related to an operators' office management, product range and customer information.
For us important criteria are:
- Be good to your staff:
We pay our guides, porters and trekking staff a good honest wage, minimum by law (TAAN), and often more. Provide them with proper clothing and gear for each trek, climb or expedition. And provide them for each trip with medical insurance and medical evac insurance.
- Leave no trace behind:
During your trip to our beautiful Himalayas, we leave no waste behind. All transport is offset with a carbon offsetting program.
- CBT:
Community-Based Tourism; if you visit a local community, we ask you to respect the local culture and traditions.