Small Ship Cruise Specialist Shares Insider's Knowledge of Alaska With Prospective Travelers and Clients
Posted: January 10, 2019
The small ship cruise expert, AdventureSmith Explorations, boasts a knowledge base second to none when it comes to discovering the real Alaska, both by land and by sea.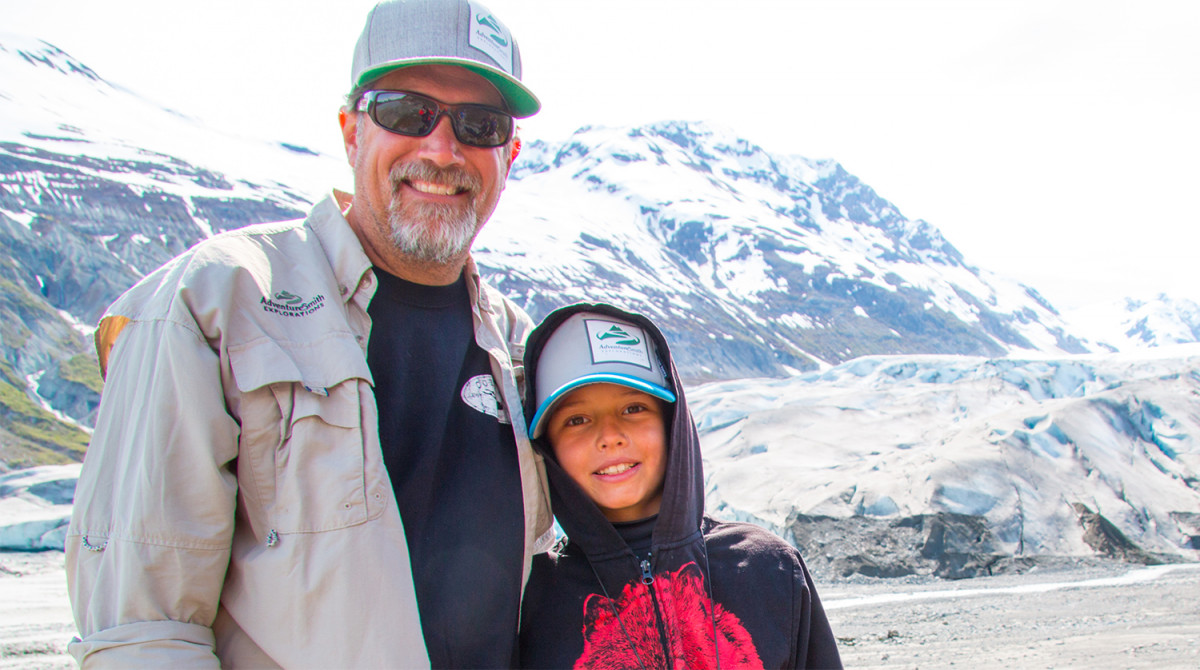 Todd Smith, Adventure Smith Explorations' visionary founder and president, in his early life was a guide in Alaska. Seeing a void in what was being offered to cruise guests, he worked with operators to add more and better off-ship activities to best capture the real essence of the Alaskan experience. In doing so, he helped to pioneer "adventure cruising" in the region. Today he works closely with his team of specialists on how best to avoid over-touristed places and routes in order, as he says, "to experience Alaska right."
"We can confidently say we have more small ship cruise options in Alaska than anybody else," Smith adds. "These along with our land programs translate to countless outstanding opportunities to get off the beaten path and into remote coves and wilderness regions that large ships can't access. It truly is the best way to see wild Alaska."
In summer of 2017, cruise guests accounted for 57 percent of the state's nearly 2 million visitors. Fewer than 10 percent sailed on the kinds of small ships that Smith's company offers in Alaska and around the globe, proving that small ships are a way to get off the beaten path.
Because of an extensive inventory in Alaska, the company is reporting that plenty of options are still available for 2019 cruises, including on the new 100-guest National Geographic Venture sailing its first Alaska season in May 2019. Other itineraries still open for 2019 include:
To help clients select small ships and/or itineraries that best fit their interests, Smith's team has prepared 6 Insider Tips to Travel Alaska in the Best Way as follows:
Explore by Small Ship -- Alaska is a place you must experience by sea. Some of the state's most iconic features (glaciers, whales, and fjords) are best accessed by ship; many towns are only accessible by ship. Visitors can short change their Alaska experience by choosing a ship and/or itinerary that in the end don't suit their interests. For instance, big ships sometimes cruise some 700 nautical miles in one day; small ships take a week on such a stretch. Not to mention the disparate travel experiences: "Most travelers do not go to Alaska for midnight buffets and crowded port towns filled with tchotchkes; they go to be immersed in the environment," underscores Smith.
Know How Small You Want to Go -- Small ships (12 to 100 passengers) vary greatly in size and feel, ranging from owner-captained yachts to larger expedition vessels with onboard hot tubs and cabins with balconies. Fitting ships to clients is AdventureSmith's mission, with every Adventure Specialist spending time exploring Alaska via small ship to learn the differences of each vessel before passing on those insights to passengers.
Think Outside the Boat -- It's a given on a small ship that guests spend a lot of time off the boat exploring the wonders of land and sea: daily hikes, Zodiac rides, guided kayak tours, stand-up paddle boarding and snorkeling (with a thick wetsuit provided).
Take a Moment to Enjoy the Solitude -- Something many travelers crave but can't always pinpoint is their need for remoteness and solitude. "Alaska is the perfect destination for unplugging," says Smith who, when an expedition leader in Alaska, would always guide his guests to sit in silence for a few minutes when out hiking on a trail. "At the end of the trip many remarked this time experiencing the vast Alaskan solitude was one of the most powerful experiences of the whole trip."
Relax, You Will See Wildlife -- Travelers bring wildlife bucket lists with them to Alaska. "Let go of your expectations and be prepared to be taken aback by what you see on both land and water," suggests Smith. Anchoring in dark coves and staying at a wilderness lodge deep in the mountains offer up-close interaction with both the landscape and wildlife.
Don't Keep the Great Land to Yourself -- Alaska is a place to make lifetime memories that become even better when shared with friends and family. Travelers can greatly benefit from reduced rates generated by a group. Some ships offer savings for a certain number of travelers booking together. "Groups can save significantly by chartering the ship to design your own experience. Learn more about Alaska for Kids and Alaska Charters to bring the whole gang!" Smith says.
For details on all of AdventureSmith Explorations' small ship cruises, itineraries, availability and for 2019 and 2020 reservations, please call 866-575-2875 toll-free or visit the company website.
About AdventureSmith Explorations -Think Outside the Boat!
Founded in 2003, AdventureSmith Explorations is based in Truckee, CA, near the northern shore of Lake Tahoe. A recognized leader in small ship cruising, in 2012 owner Todd Smith first joined the ranks of Condé Nast Traveler's prestigious world's Top Travel Specialists list as the leading expert on small ship expeditions.