An African safari may well be the epitome of adventure, but that doesn't have to mean you'll be roughing it—quite the contrary, in fact. On Boundless Journeys safaris, you'll enjoy the very best, in more ways than you may expect. We appreciate high thread-count linens, gourmet meals, sundowner cocktails, and airy en suite tents with plush beds, but the true luxury of our safaris is often found in the intangibles.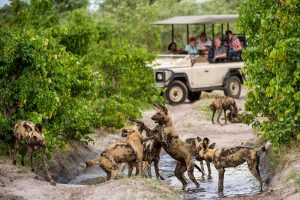 A safari based in a private reserve, which is not accessible by everyone, provides the luxury of opportunity—to view more wildlife in nearly complete solitude. In exclusive-use areas, our guides can stay out after sunset and drive off-road, which may be the difference between seeing a pack of endangered African wild dogs or knowing they were just out of view.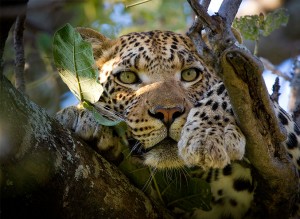 Traveling with an experienced naturalist guide means you'll have the luxury of knowledge. Our guides know not just where to find wildlife, but also incredible details about them—even down to individual animals. On a recent safari, our guide knew that a leopard mother and her adolescent cub had been separated from each other for a few days and that a reunion had to be imminent. The cub had been calling all afternoon, and at dusk, we watched from nearby as the mother returned. His knowledge allowed us to witness the moment when they reunited—pure magic!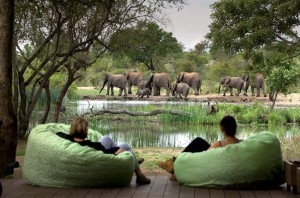 In this modern age, perhaps the greatest indulgence is the luxury of serenity. Choosing a Boundless Journeys safari means you needn't worry about anything—we take care of all the logistics, so you can unwind and focus on being immersed in the natural world, far from your daily routine. Listen to the birds, rustling grass, and hippos snorting in the distance; relax on the deck as buffalo and wildebeest graze nearby; sleep with a cool breeze wafting through the canvas; enjoy dawn's stillness during sunrise; and close out the day sitting by a crackling fire under a canopy of stars.
Are you ready to finally take the safari you've always dreamed of?