Todd Smith Garners 6th Accolade from Condé Nast Traveler for Expertise on Small Ship Adventure Cruises
Posted: April 12, 2019
The man who helped pioneer what has evolved to become the fastest-growing segment of the cruise industry – using small ships for active, expedition cruising – was named a CondéNast Traveler Top Travel Specialist for 2019.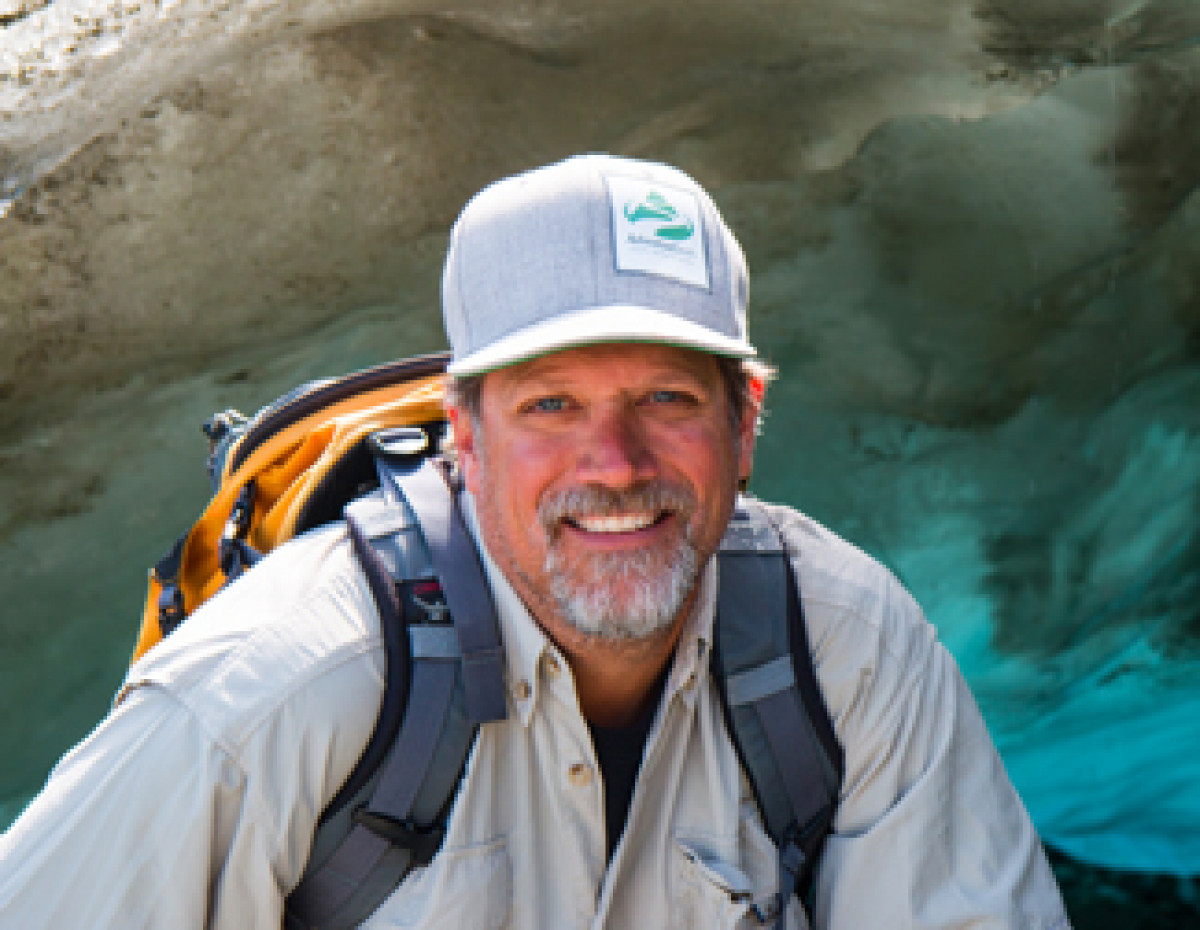 This year marks the sixth time that Todd Smith has been singled out for this recognition. This annual list spotlights the world's leading experts and travel companies. Specialists are chosen based on their combination of specialized knowledge, firsthand travel experience, local connections, customer service and value.
Todd Smith, Founder and President of AdventureSmith Explorations (www.adventuresmithexplorations.com) has promoted the concept of using small ships for active vacations for more than 20 years. His vision allows travelers to explore remote wilderness shorelines harboring abundant wildlife that are often inaccessible to ships with deep drafts. He and his team are constantly researching potential new cruise destinations as well as expanding and enhancing an inventory of small ships designed for between six and 200 passengers.
After extensive worldwide travel and vetting expedition vessels over the past year, AdventureSmith has added new ships and trips in the Galapagos Islands, Alaska, Australia, New Zealand, the Arctic, Antarctica, Northern Europe, Mediterranean, Baja California, Indonesia, the Pacific Islands and Southeast Asia.
"The only way to ensure you're pairing a traveler with the perfect experience that fits their travel style, interests, activity level and budget is to truly know that experience yourself, inside and out," Smith says. He and his staff have personally sailed on or inspected nearly every ship the company has as part of its offerings. "Each company we've chosen to work with offers an alternative to traditional cruising by taking guests up-close to wildlife and wilderness, to secluded coves and small ports that larger ships cannot access."
Smith has a hand in every aspect of AdventureSmith's operations. Along with his role in positioning AdventureSmith as the leading resource for finding and booking small ship cruises and wilderness adventures, he is involved in sales, marketing, product development and customer service. He also spends up to 12 weeks annually traveling to diverse destinations, going on new trips and inspecting new ships as well as wilderness lodges and hotels (for cruise trip extensions) to ensure they align with AdventureSmith's activity-based itineraries and values: conservation, sustainability and small-footprint travel.
AdventureSmith Explorations also participates in the concerns of a number of non-profit organizations that include the International Galapagos Tour Operators Association, Alaska Geographic and Rainforest Alliance. The company also introduced the industry's first Carbon-Free Cruising program to offset carbon created as a result of each cruise passenger.
For details on all of AdventureSmith Explorations' small ship cruises, itineraries, availability and for 2019-2020 reservations, please call 866-575-2875 toll-free or visit the company website.
About AdventureSmith Explorations -Think Outside the Boat!
Founded in 2003, AdventureSmith Explorations is based in Truckee, CA, near the northern shore of Lake Tahoe. A recognized leader in small ship cruising, in 2012 owner Todd Smith first joined the ranks of Condé Nast Traveler's prestigious world's Top Travel Specialists list as the leading expert on small ship expeditions.