Vagabond Small Group Tours of Ireland Folds Galway into 2020 Itineraries Honoring Europe's Capital of Culture
Posted: September 1, 2019
Ireland's Galway in February will become even more globally prominent. This city has been dubbed the 2020 European Capital of Culture. https://galway2020.ie/en/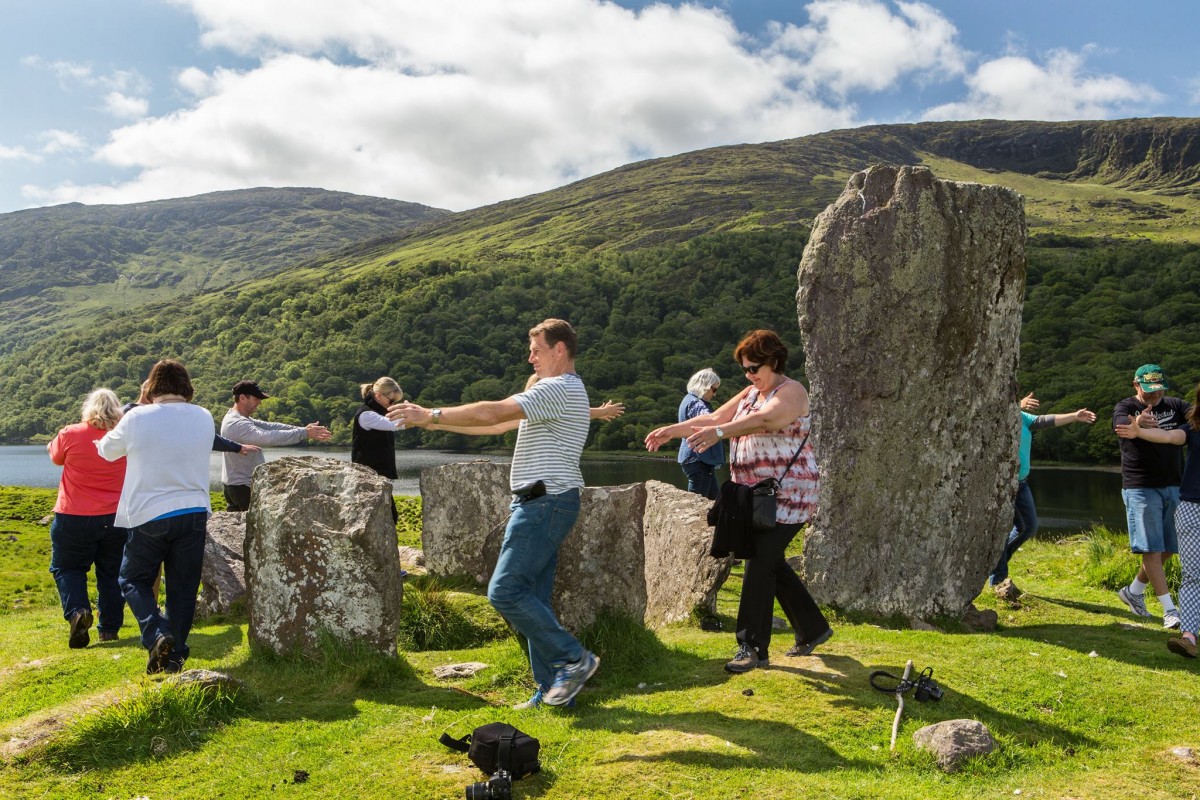 An award-winning tour operator, Vagabond Small Group Tours of Ireland, is already preparing to fold Galway into as many of its 2020 tours as possible. This company will also offer opportunities for guests to sample a variety of world-class events that make travel to Ireland in 2020 a must.
The national event lineup for next year includes but is not limited to:
In addition to this calendar of one-off crowd-pleasers, Vagabond Small Group Tours of Ireland asked its guides to tally up past-guest surveys of what their alumni thought were the most outstanding experiences in Ireland. Following is the result of their research, a perfect mix of hidden gems, historical events, challenging hikes and stunning destinations that create the ultimate Ireland bucket list of amazing things to do on the Emerald Isle in 2020 and beyond.
Visiting Skellig Michael, an island with puffins, 600 steep stone steps and a 6th century monastic settlement that was featured in Star Wars The Last Jedi (Episode VIII).
Biking two brand-new greenways opening in 2020. One, a section of the Royal Canal Greenway, will be Ireland's longest dedicated cycle path, leading from the outskirts of Dublin to Longford in Ireland's Hidden Heartlands. When it launches in the second half of 2020, the Carlingford Lough Greenway will be Ireland's first cross-border cycle trail, linking Newry in Northern Ireland to Louth in the Republic.
Booking a Black Cab Tour to explore the history of Belfast that is contested by two tribes that are Catholic and Protestant, Republican and Unionist, Green and Orange.
Downing a quaff in a hardware store.
Watching a hurling match, the world's fastest field sport.
Soaking aching muscles in a kelp bath.
Crawling inside Ireland's myth-laden and highest passage tomb – in Armagh.
Hiking from clifftop to waterline on Giant's Causeway.
Partaking of Listowel Writers Week in quiet north Kerry May 27-31, 2020.
Vagabond's 12 Day Giant Irish Adventure and the 11 Day Driftwood Discover Ireland itineraries embrace most of these experiences. All of the company's tours begin in and end in Dublin. Guests are encouraged to schedule in optional Dublin events as they arrive or depart the city.
The 12 Day Giant Irish Adventure Tour is a two-time winner of Best Adventure Experience at the Irish Tourism Industry Awards in 2017 and 2015. The per person double rate is €2,899 (single supplement €490). This is Ireland's ultimate guided adventure tour, journeying over mountain passes, riding horses on deserted beaches and exploring the Wild Atlantic Way.
The slower-paced, less active 11 Day Driftwood Discover Ireland itinerary is €2,749 per person double (single supplement €469). Guests discover Ireland from coast to coast through immersion in history, culture, music and crafts.
On all of its tours, Vagabond staff curate locally owned accommodations, pubs and restaurants that help serve their goal of authenticity. In the end the mission is to have guests "love Ireland as much as we do." Transport is in a custom Mercedes-Benz Drifter or 4x4 Vagatron that allows access beyond where regular tour buses go.
For details on all of Vagabond Small Group Tours of Ireland itineraries, availability and for 2019-2020 reservations, please visit https://vagabondtoursofireland.com/. Call toll free (from the US) 1.833-230-0288; in Ireland 00353 (0) 1 5634358; or email: [email protected].
About Vagabond Small Group Tours of Ireland
Since 2002 Vagabond Adventure Tours has been creating opportunities for visitors to embrace Ireland by walking, biking, horseback riding and kayaking its lands and waters, imbibing history and culture along the way. In 2013 the company was honored by National Geographic Traveler with a Top 50 Tour of a Lifetime distinction. In 2015 and 2017 Vagabond Small Group Tours of Ireland was named the "Best Adventure Experience" at the Irish Tourism Awards. In 2017, Vagabond became Ireland's first tour operator to achieve Ecotourism Gold Level Certification and in 2018, Vagabond Tours won The Green Tourism & Entertainment category in Ireland's most prestigious Green (business) Awards. In February 2019, the company won two top Irish Tourism Industry Awards for the Best Ireland Ancient East Tourism Experience and Best Environmental Tourism Innovation.