Run Wild Retreats + Wellness Launches Vancouver Island Trail Running + Wellness Retreat
Posted: January 24, 2021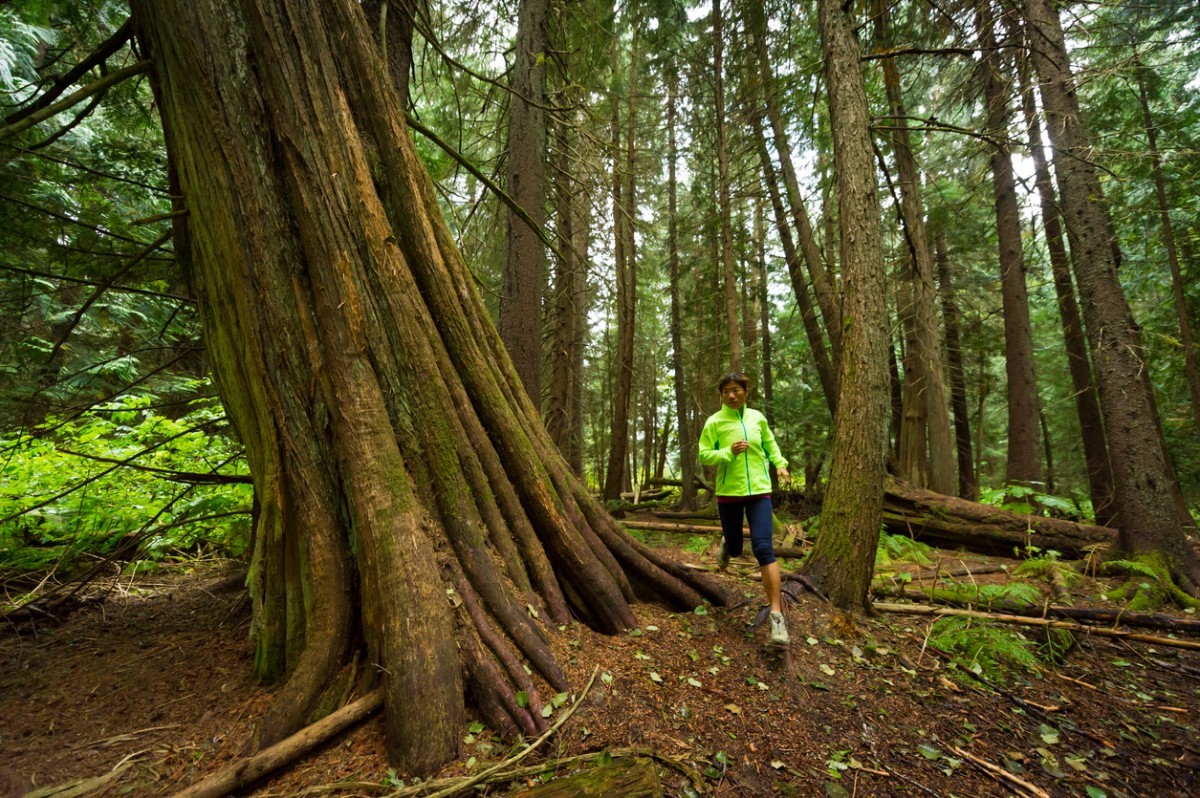 Run Wild Retreats + Wellness, a travel company specializing in premier women's running and wellness retreats in the world's best trail-running destinations, announces that registration is open for its newest offering, the seven-day Vancouver Island Running + Wellness Retreat this October 2 – 8, 2021.

Runners don't need any experience running on trails to enjoy this women's wellness retreat in British Columbia's old-growth rainforests and Pacific Rim National Park. The itinerary features daily guided run-walks of three to six miles on scenic forest paths and along expansive sand beaches--including world-famous Long Beach south of Tofino. Retreat participants enjoy wellness workshops about mindful running, natural running form clinics and forest bathing among 1,000-year-old fir trees.

Starting and ending in Victoria, British Columbia, participants spend two nights' each at quiet beach- or harbor-front hotels that offer spectacular views and convenient trail access. Participants also have free time to relax, explore charming harbor towns of Tofino and Ucluelet, as well as book spa treatments (for an additional fee). The retreat package includes an optional boat ride out to Meares Island in Clayoquot Sound, where they can walk mindfully among some of British Columbia's most massive old-growth trees.
"Since we take care of the logistics and provide guides and private motorcoach transportation, retreat participants can truly relax and focus on the things that rejuvenate and inspire them, like running and spending time in nature," says Elinor Fish, founder of Run Wild Retreats + Wellness. "More than a vacation, our retreats are about cultivating wellness through mindful experiences, connection with others and oneself, and the Vancouver Island Trail Running + Wellness Retreat delivers that in spades."

Retreat packages start at $4,200 USD per person (double occupancy) with private rooms available, and include all meals, professional running guide, retreat leader, wellness workshops, private motorcoach transportation, optional boat tour, six nights' accommodation in high-end hotels, a Run Wild Retreats gift bag and more.The company has relaxed its booking terms for this year, such as smaller deposits, delayed balance payments and more flexible cancellation terms. Visit www.RunWildRetreats.com for details.