Why You Should Visit Mindo, Ecuador?
Posted: August 26, 2018
Mindo, Ecuador – a Dream Destination for All Travel Enthusiasts
Booking your first tour ever can be an overwhelming thought.
With so many spectacular places around the world, choosing one is anything but easy. You're divided between where you really, really want to go and where you must go. Asking for suggestions from your friends and family can make things more complicated. Everyone has their own list of places! Some people recommend you one country while some will tell you to go to another. You don't know whom to listen to and whom not to.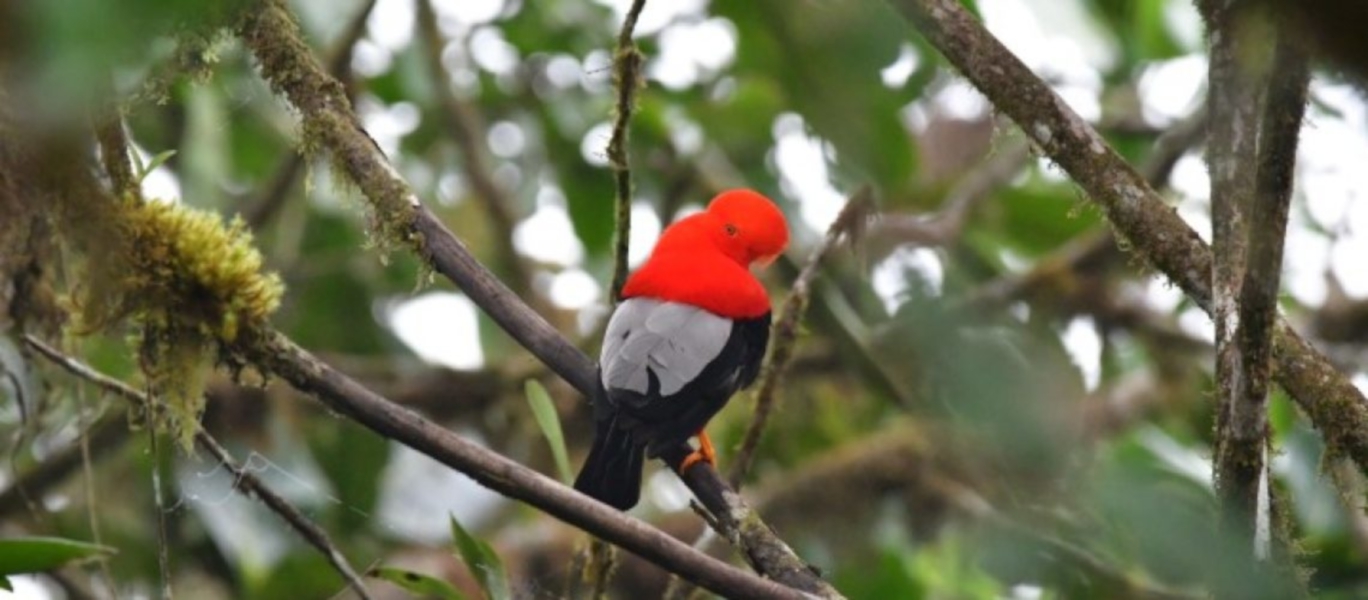 And of course, we too have our own list of recommendations! Don't worry; we won't confuse you like all the rest by giving you 10 different locations to travel to. At the top of our list sits Mindo!
Never heard of it? Let us tell you some important details about it first.
Introducing the Start of this Post, Mindo, Ecuador
Mindo is a small, beautiful village located super close to Ecuador's capital – Quito. It is located at the bottom of the lush Mindo valley, making it an instant favorite among both locals and foreigners who love everything green. It is set in the Andean foothills of Ecuador amidst a stunning cloud-forest.
Its unique forest is what grabs the attention of all bird watchers around the globe, compelling them to visit this place right away. However, this forest is the hub of many other interesting activities (more on that later) that piques the interest of other tourists as well.
Why Mindo, Ecuador?
If you're both a nature lover as well as an adventure seeker, Mindo, Ecuador is the best holiday destination for you. Locals and foreigners alike find this forest not only as a great chilling spot but also find it to be the center of a plethora of cultural activities which makes their trip all the way more fun and adventurous all the while. You can get a taste of almost everything when making a visit here – from seeing wonderful landscapes to spotting hundreds of diverse species like birds, mammals, and reptiles to engaging in challenging activities, this place offers everything a tour should.
This village is situated in isolated slightly off-the-beaten tracks. If you're looking for an escape from all the hubbub of the city place, you will love the peace and quiet that Mindo, Ecuador offers. You will find this village buzzing with the delightful sound of birds humming in the trees, rather than the place filled with pollution and traffic.
Did you know that this town is also well-known for the production of chocolate in Ecuador "Mindo Chocolate?"
Aren't you still convinced why you should visit this forest? Scroll down to know some more fascinating reasons why Mindo is the best destination for you.
Is Mindo Really Worth Your Visit?
We'll say – absolutely yes!
You know why?
First off, it offers its visitors excellent bird watching Mindo tours!
Famous for sheltering more than 500 species, people from far and wide visit this area for Mindo bird tours. Mindo has won the Audubon Society's Annual Christmas Bird Count six times (!!!), spotting the most species in a span of just 24 hours at the year's end. Plus, the small forest holds about 16% of the world's bird species. This is precisely why all bird-nerds across the world must plan to go on Mindo bird tours.
Bird watching Mindo tours will prove to be an extremely enlightening activity where you can encounter birds that you never knew existed before!
Yes, that's right – you can find Cock-of-the-rock, Chestnut-Mandibled Toucan, Toucan Barbet, Giant Antpitta, Scaled Fruiteater, to name a few.
However, remember birding in Ecuador is something for the early-risers. So, if you are all about bird watching Ecuador, get up early in the morning, around 5 am to 10 am and go on for Mindo bird tours.
While you will find unique birds perched up on the branches of dense trees of this tropical forest, the most famous bird you are likely to find there is the cock-of-the-rock. People all over the world opt for bird watching Mindo tours just to have a glance at this rare phenomenal bird. Every day, whether it is heavily raining or it's a bright sunny day, cocks-of-the-rock, covered in bright blood-red orange feathers gather in the forest, generally, around 6 am. The sound of their loud squawks and the sight of them dancing on the branches, wrangling with each other, hoping to flatter their female counterparts, are some of the things that make the birding in Ecuador absolutely thrilling.
Where to Go for Birding in Ecuador?
From dozens of species of hummingbirds to the famous cock-of-the-rock, all of these birds (and several more) reside in this incredibly quaint small town – Mindo – in the rainforest that's only 2 hours away from northeast of Quito.
Although Mindo also offers a remarkable line of activities, it's mostly known for Mindo bird tours. Unfortunately, at times, it is harder to find some birds, for instance, there are birds you can only see at dawn, requiring you to wake up early and hike up to the forest to see the diverse beauty of nature. Then there are some birds that are quite easy to spot. You can easily see them resting in their habitat or pecking the worms.
One of the places where you can experience bird watching Mindo tours is the "Yellow House." You can reach there in roughly ten minutes on foot. You might also find some great bird sightings along the way. Once you reach there, you can access the property's walking trails for a $6 fee. A long hike to the place can give you the opportunity to see species like toucans, quetzals, parrots, barbets and many more birds. If you're lucky enough, you might also spot spectacled bears and monkeys there.
Some other places where you can have Mindo bird tours are Ruta San Lorenzo Half Day Tour and San Tadeo banana feeder. There is also a famous butterfly farm in Mindo that you must visit with your friends and family. Wouldn't it be great learning about the different stages of a butterfly's life? Or how about surrounding yourself by more than 1200 fluttering butterflies?
The bonus of your visit to Mindo is that you are just not restricted to bird watching. If you're not into bird watching that much, there are still quite a few fun activities to do here like trekking at the Tarabita (CableCar( and Sanctuary of Waterfalls, tubing, canyoning, swimming at the river, coffee tour, teleférico, chocolate tour, butterfly farm, visit to the orquid garden, night walk and zip-lining.
Honestly, one day is simply not enough to see everything around if you're planning a tour to Mindo. There are several full day tours that leave from Quito (Ecuador's capital!) which you are of course, free to check out but you need to dedicate more days to your tour to truly enjoy the perks of this awesome place. We don't want you to miss out on some of the best experiences while visiting this gorgeous place. Worried about your accommodation while exploring Mindo? Las Terrazas de Dana has the answer to all your accommodation related woes! Get in touch today!