The question isn't what to do in Bolivia; it's what NOT to do. From the Amazon fringe at Santa Cruz, you can travel over the Andes, traverse salt flats, weave through active volcanoes and explore Lake Titicaca. There is an evident authenticity to accommodations and the handicrafts you acquire in the Indian markets. And with so few tourists visiting Bolivia, you'll have it all to yourself.
Here are Journeys International's picks for the top 10 things to do in Bolivia:
---
1. Bolivian Salt Flats: Salar de Uyuni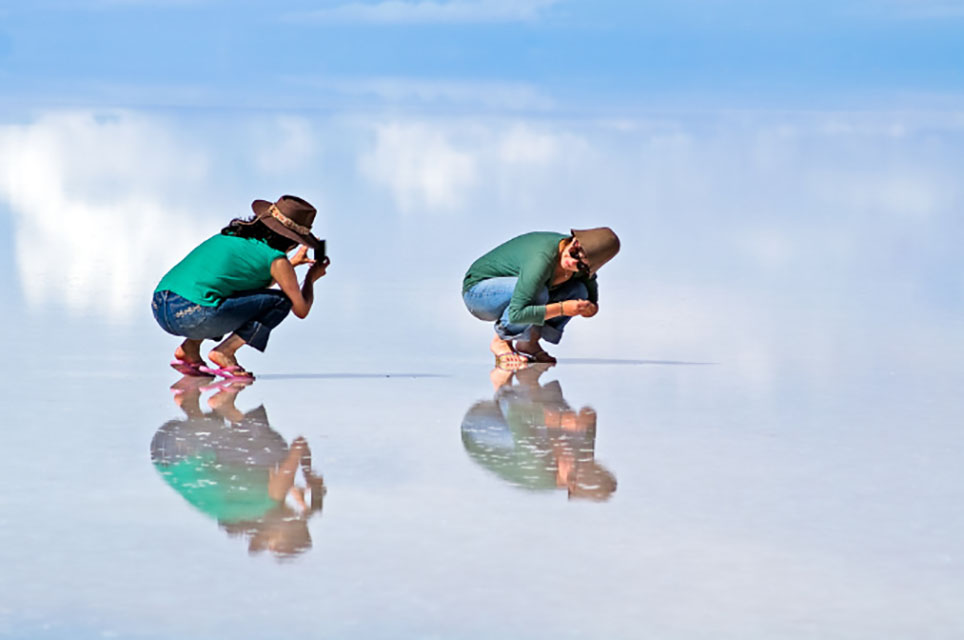 Covering more than 12,000 square kilometers, Salar de Uyuni is the largest salt plain in the world. With the mountains and the sky as its only frontiers, it allows you to observe mirages and optical illusions due to solar radiation and the crystallized ground. In its interior, uninhabited islands are home to a species of immense cactus with unusual flowers. A succession of stunning landscapes and unusual shapes will capture your attention and inspire awe at first sight.
See the 12,000 square kilometer Salar de Uyuni in action.
---
2. Discuss Santa Cruz history at an open-air lounge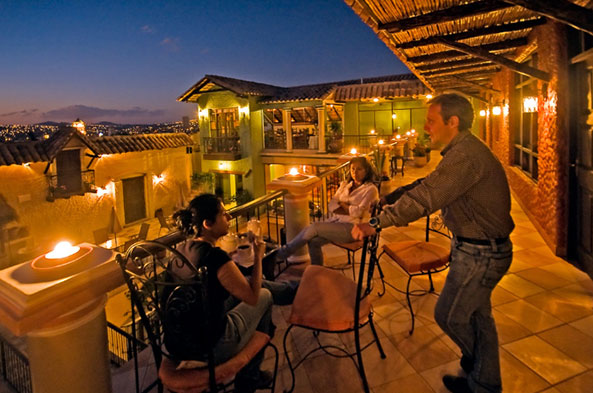 Santa Cruz de la Sierra, a city where the warmth of its people is only exceeded by the heat of its climate, is rapidly becoming the principal gateway to Bolivia. Explore historical architecture, such as Basílica Menor de San Lorenzo, one of the more iconic structures in town. Then head to the Central Park of Santa Cruz, Parque Aranel, and take a paddle boat out on a scenic lagoon. When you're ready for a break, enjoy drinks and people-watching from one of the many open-air bars or lounges.
---
3. Tour Casa de la Libertad in Sucre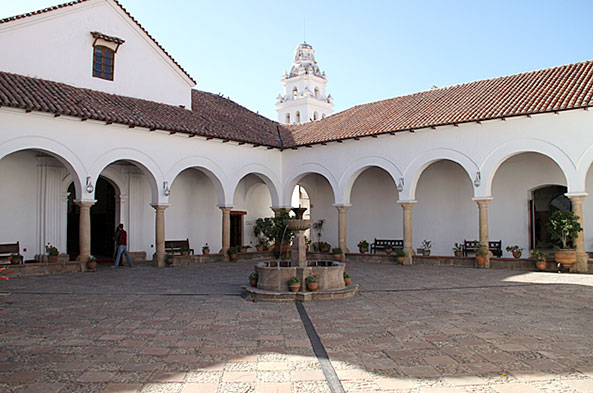 While in Sucre, be sure to visit Casa de la Libertad, or "Freedom House," which is Bolivia's equivalent to America's Liberty Hall in Philadelphia. It is at Casa de la Libertad that Bolivia signed its Declaration of Independence from Spain, drafted its first constitution and laws, and named Sucre as the first capital of Bolivia.
---
4. Meet and support indigenous weavers
Ancient weaving cultures have survived for 5,000 years in Bolivia, and you can meet the indigenous artisans and support their work—thereby helping keep these cultures alive. Weaving is done using several traditional kinds of looms, the designs of which have remained unchanged for centuries. Ensuring mass production is avoided and local women are employed, the dyeing process is done by hand using natural color from boiled local plants, and the weaving, threading and combing uses hands-on application by the weavers.
---
Bolivia with Journeys International
Join the 10-day Undiscovered Bolivia trip and leave the planning to us. You'll see all of these highlights and more!
---
5. Glimpse silver mining in Potosí
At 13,500 ft, you don't want to start in Potosí, but you definitely want to make your way here after you're acclimated. A UNESCO-protected city, a walking tour opens your eyes to what it would have been like when the Spanish discovered silver, and forced indigenous locals—as well as African slaves—to work the mines. The silver was taken to Spain and sold throughout much of Europe. While here, be sure to climb the stairs to the tops of cathedrals for some incredible views.
---
6. Witness surreal sunsets at Lake Titicaca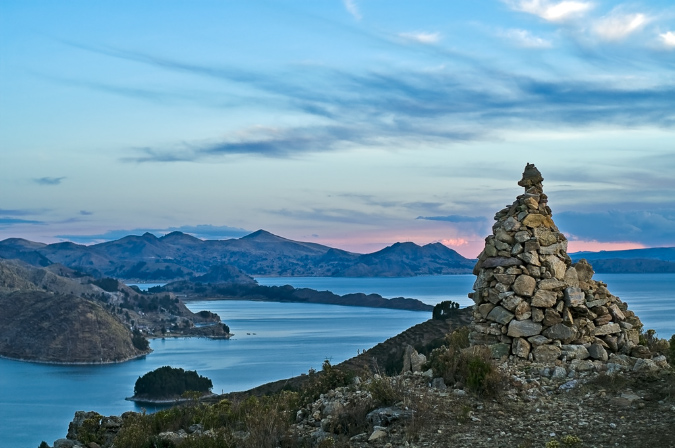 Lake Titicaca, which is often referred to as the highest navigable lake in the world, is on the border of Peru and Bolivia. It is sacred to the Incas, as according to legend, the Sun, as well as the pre-Inca god, Viracocha, rose from the depths of Lake Titicaca. When you witness a sunset at Lake Titicaca with the Cordillera Real in the background, you will understand why the pre-Incan people considered this a spiritual place.
---
7. Unwind in Copacabana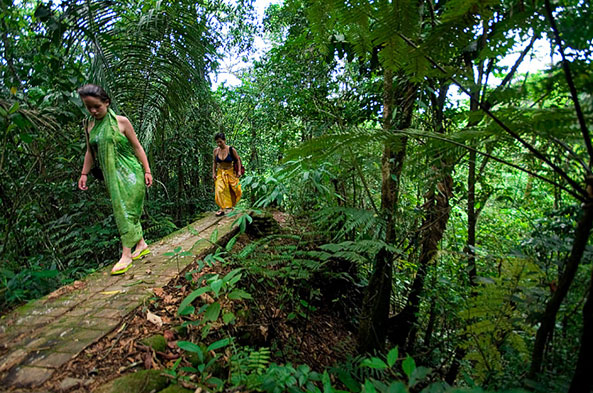 Relaxation is the name of the game in this small town on the shores of Lake Titicaca. This gorgeous little place offers up extraordinary views thanks to the crystal clear waters surrounded by white-capped mountains. If hiking is your thing, plenty of opportunities surround Copacabana—just be sure to acclimatize first, since it lies at 12,600 feet.
---
8. Explore Isla del Sol, an island suspended in time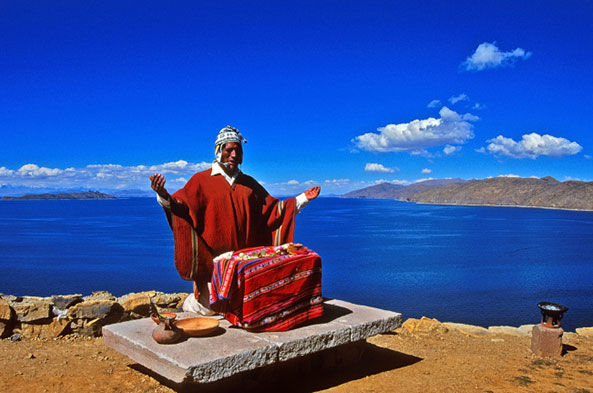 While near Lake Titicaca, take some time to explore Isla del Sol (Island of the Sun) and its Incan remains. An island suspended in time, there are no cars or paved roads here, and electricity only reached the tiny villages within the last decade. Even today, the island's myths and legends are prevalent, and you'll learn about these as you wander the ancient ruins hidden in the folds of the steeply terraced slopes of Pilkokaina, amid the Stairway of Yumani.
---
9. Visit the last Jesuit Missions in Latin America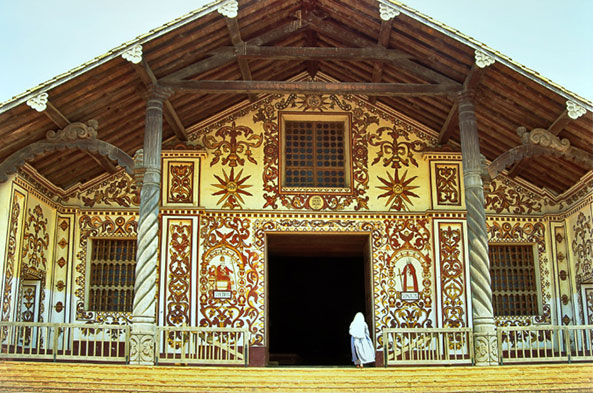 These reducciones de indios (mission settlements of Christianized Indians) are a step back in time. A UNESCO site, these are the last of the Jesuit Missions in Latin America, and they are amazingly restored to almost their original condition. For a century and a half, they operated as independent, communal societies, and under Jesuit guidance their artisan skills thrived, producing master woodcarvers, weavers, and metal workers. Today you can visit the mission churches and small museums and see their works on display.
---
10. Adventure your way through La Paz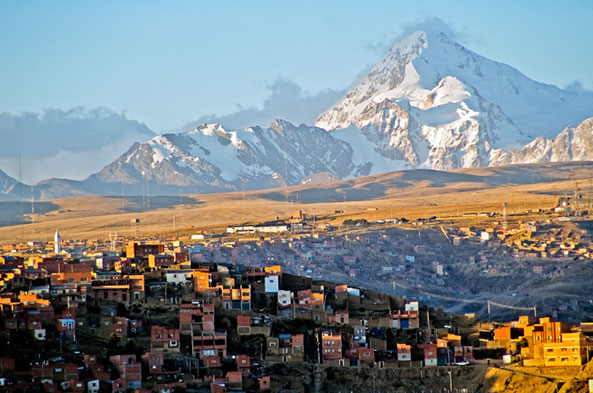 No matter what floats your boat, you'll find it in La Paz. Options include wandering leisurely through the alleys and lively markets, marveling at interesting museums, chatting to locals in a comedor, or relaxing over a coffee at a trendy café. If you are looking for more active adventures, nearby options include rainforest treks, mountain biking the world-famous Death Road, and exploring Qhapaq Ñan, a 30,000 kilometer network of roads and structures created by prehispanic Andean communities over several centuries.